We welcome you to learn about us! Above all, Houston Landscape Pros, specialize in outdoor Landscaping living services. We are a local Houston Company with over 20 years of experience in landscaping! However, most of our quotes and consultations are FREE, if you are in our service area. Additionally, we are a family own and operates the business! After that, we have united our family businesses into one.  As a matter of fact, the Solano family has serviced Houston since 1984 and now the second generation has joined together to do business together. All in all, thanks for reading about us, we hope you choose us to renovate your outdoor living space!
Learn more about us and our services.
Call us we are here to help you! (713) 396-3320
What makes Houston Landscape Pros different?
We launched with the premise of providing the highest quality outdoor service available. Most important, our company cares about maintaining the most affordable prices. Above all, we are known to save our customers up to 20% when compared to larger, reputable landscape companies. Landscape drainage, new lawn sprinkler installation, and complete landscape designs are some of our prominent price savings. We offer a fair price while supplying our customers with commercial grade parts and a professional installation. When larger-scale landscape companies provide our same services, they charge a higher rate due to their significant overhead. After all, please consider that we do not pay for traditional advertising. Also, our nonexistent advertising budget means that the price of advertising is missing from the prices we charge to our customers.
Houston Landscape Pros life line is based on satisfied customers giving referrals to their friends, neighbors, and family and in the world of internet. To put it differently, check out what our customers are saying about us on google and other social media.
Did you know that a half-page advertisement in a local magazine costs above $30,000 per year? A small company can quickly pay over $100,000 on just print ads. If a company spends this large amount, they may charge more for their services to cover this cost. Those companies also accept as many jobs as possible to compensate for the cost of advertising. Therefore, they expand fast and rush jobs, jeopardizing the quality of the work they perform.
On this occasion, read about us! Houston Landscape Pros consists of founders William, Irza, and Marvin. Together this family uses their past experiences in the landscaping business to service the Houston area. The three members divide the work, each utilizing their prominent skills. William and Irza manage all Houston Landscaping services, while Marvin specializes in online marketing for the website.
Siblings Marvin and Irza have always known the landscaping business. Their father ran a large commercial landscaping company in Houston since the two were children. Next, the family added William to the family when he married Irza back in 1995. Shortly afterward, William started working in the family business, gaining experience that he now brings to Houston Landscape Pros. Below, you can read about us, each founder and their specialized skill.
William formed Houston Landscape Pros in 2010 to service residential and commercial properties. Within a short year, he established two full crews with the best, professional equipment. This makes a difference on the job efficiencies, allowing better quality jobs and competitive pricing. Of course, there is more to competitive pricing than just the equipment.
What does a landscaper do?
William calls himself a landscaper with over 20 years of experience, working with large residential and commercial installations. He is not an inexperienced Houston entrepreneur with a truck and lawnmower. Most important, he is a licensed Irrigator by the State of Texas.
In addition, he is a landscape drainage specialist training many hours in the field. He specializes in installing and repairing lawn sprinklers systems, landscaping services, outdoor lighting, and much more. He is certified in installing Little Giant Sump-Pumps for Landscape Drainage Systems. In fact, William is also certified in Kichler Led Outdoor Landscape lighting.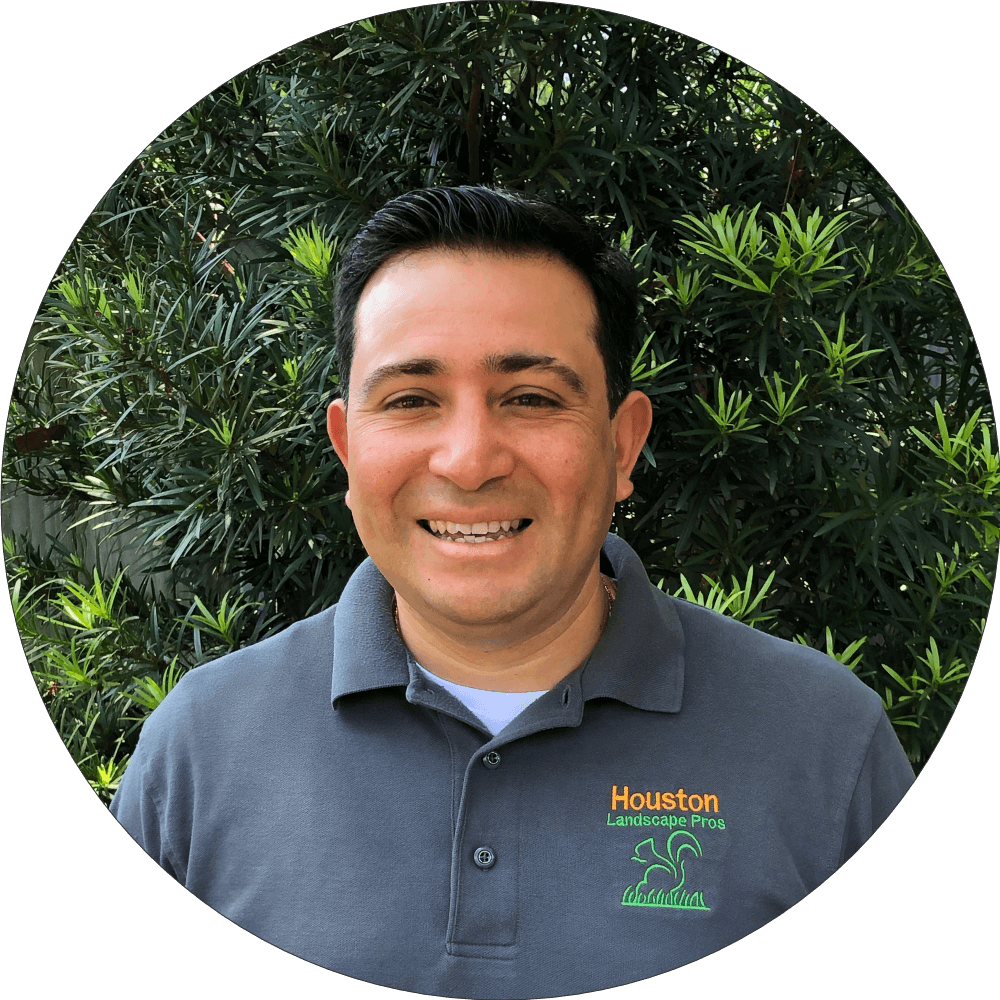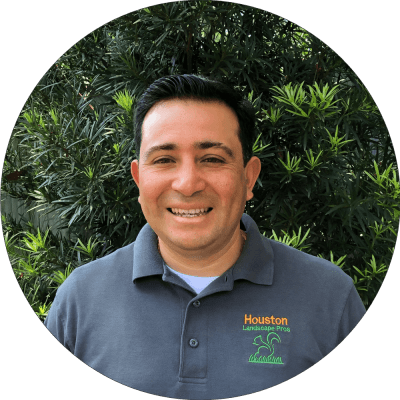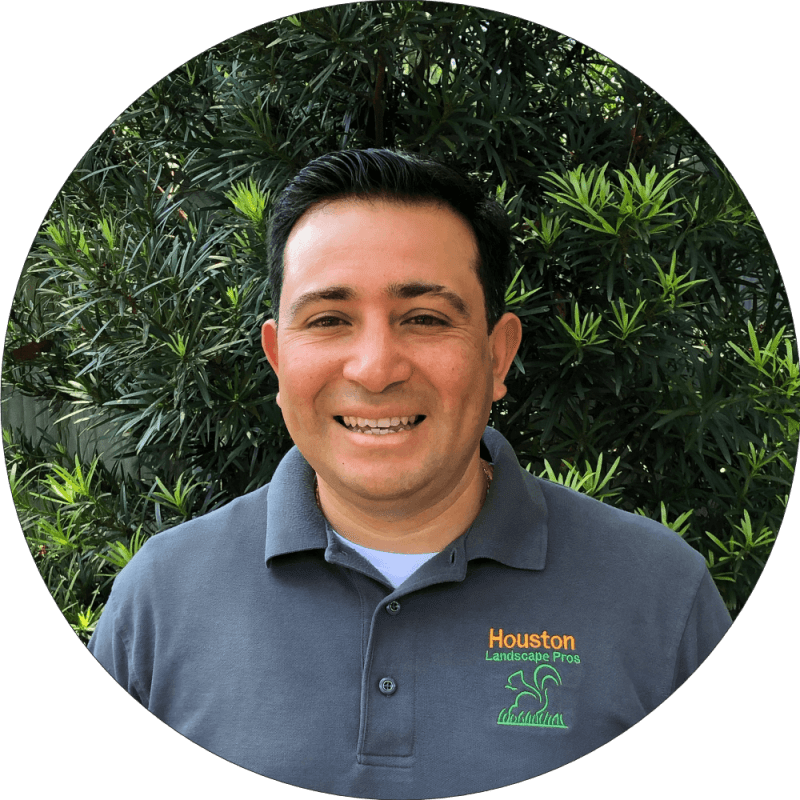 Irza can transform a simple backyard into an enjoyable and useful outdoor living area. She brings a woman's perspective into the landscaping business. Her work includes landscape design. In fact, she even designs beautiful total backyard landscaping renovations. While, using low maintenance artificial grass, water fountains, and much more.
What is a landscaper?
Irza is a landscaper! Her analyze the property and chooses specific ideas based on location and customer input. For many years she worked in her father's commercial landscaping company. Her extraordinary constitution was buying and developing plants for the nursery ranch company. She also participated in the opening of a local nursery nearby. While working for her father, she became extremely involved in landscape design- gaining invaluable experience. Now, she brings knowledge about proper landscape design and plants that thrive in our Houston climate. Her expertise is custom landscaping tailored to each unique customer's preference, location, and expectations. Since, is also certified in Kichler Led Outdoor Landscape lights, she can help you with your lighting design.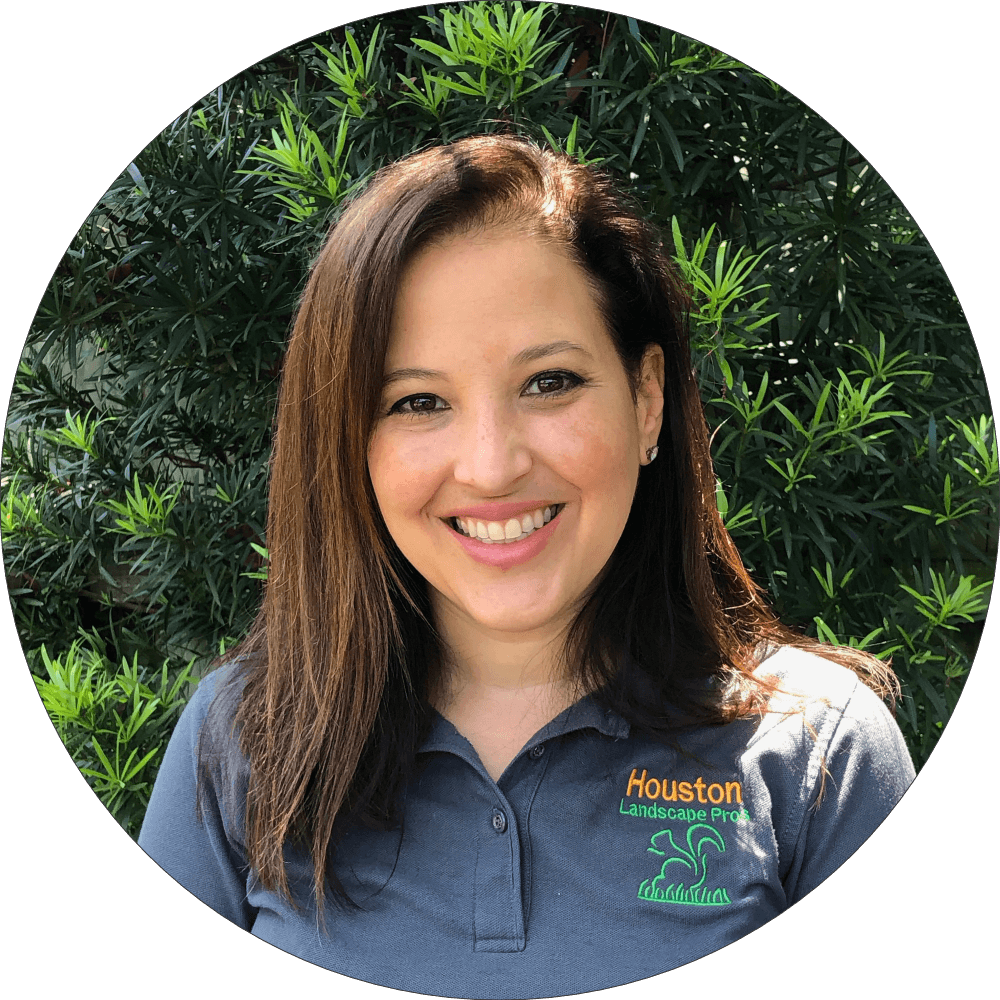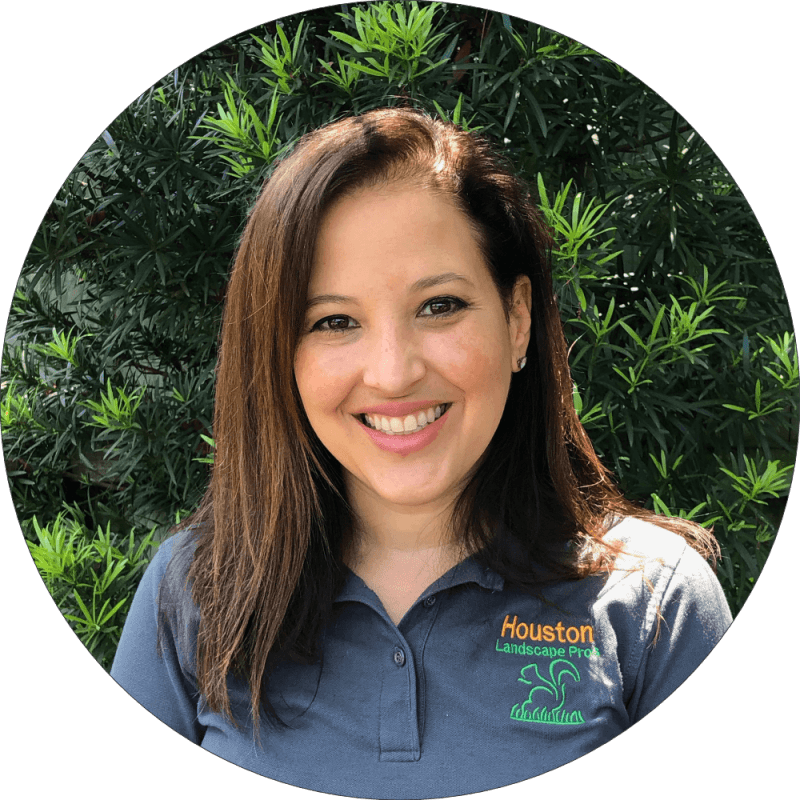 Marvin is the founder of FloorJunkies.com and ModuTile.com in Houston, Texas since 2005. The company manufactures both basement and garage floor tiles right here in Houston, Texas. Via these two websites, he can sell products nationwide. His products sold to large corporations such as Sam's Club, Wal-Mart and Ace Hardware. However, the product ideas come from way back when
Marvin was studying Mechanical Engineering at the University of Minnesota (1991 – 1995). Our marketing efforts consist of using SEO (Search Engine Optimization) marketing to advertise via Google, Yahoo, and Bing. It is 100% free and allows us to reach more potential clients at almost no cost. Our customers benefit since we give professional service for a fraction of the cost of our competitors.
Houston Landscape Pros Services
Find more about us! When it comes to landscaping installations, few professional companies can beat our prices. Houston Landscape Pros use the best possible equipment available. This includes Ford trucks with commercial John Deere and Wright lawn equipment- all made in the USA. Furthermore, we do full landscaping in front yards and backyards. To be sure check out about us on our other services, by click on the links. As well as landscape drainage, outdoor landscape lights, new irrigation installations, and low maintenance yearly contracts. Without doubt, another project we can help you with is artificial grass, flagstone and pavers patio installation. Additionally, we offer natural walkways, water fountains, big moss boulders, big pots arrangements, small cedar pergolas, and koi ponds.
To all of you, from all of us at Houston Landscape Pros -Thanks You for reading about us!
William & Irza Santamaria
Managing Owner
Here on about us page you will learn that we have a limited service area. On the other hand, we service most parts of Southwest Houston, Katy, Sugar Land, Richmond, and Bellaire, Pearland, Texas. Also, please note that websites are international. Therefore, if you are not within 20 miles of Houston, Texas, we cannot provide you service.
In conclusion, we are working on various Do-it-Yourself articles on our upcoming blog section. as matter a fact, you are welcome to read them and hopefully, benefit from the information provided. Most important, Houston Landscape Pros thanks you for reading about us page!
We look forward hearing from you! So, call us, and one of our team members will be happy to help you! Check on the link, limited service area map to see if you are.
Have move questions about us and our services?
Call us: (713) 396-3320