Outdoor Landscape Lighting
Houston Landscape Pros installs outdoor landscape lighting with on-site free consultations and top of the line product by Kichler. What's even better than a beautiful landscape during the day? A beautifully illuminated property or structure that can also enjoy at night. Outdoor landscape lighting will immediately enhance the overall appearance of any property, outdoor landscape, or water feature of any home. To add a cherry on top, not only will you immediately enjoy the benefits of a well-lit outdoor area, but it will also serve you as a long term investment for your house. Installing outdoor lighting will have two immediate effects on your home. In conclusion, it will increase the enjoyment, curb appeal, and usability of your outdoor space. Second, it will boost your property value. Please contact us today toll-free at 713-396-3320 to speak with a customer service team.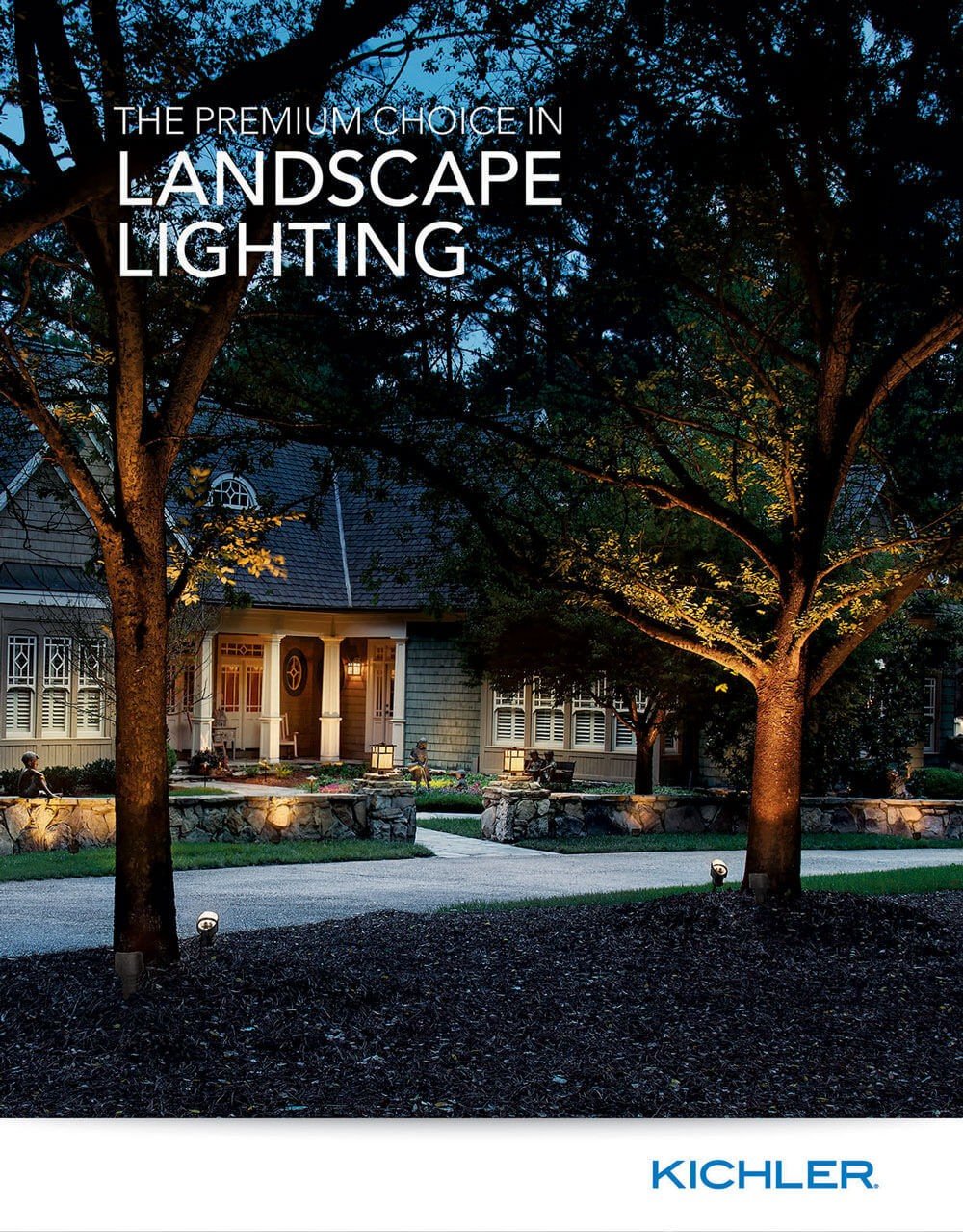 Landscape Lighting Benefits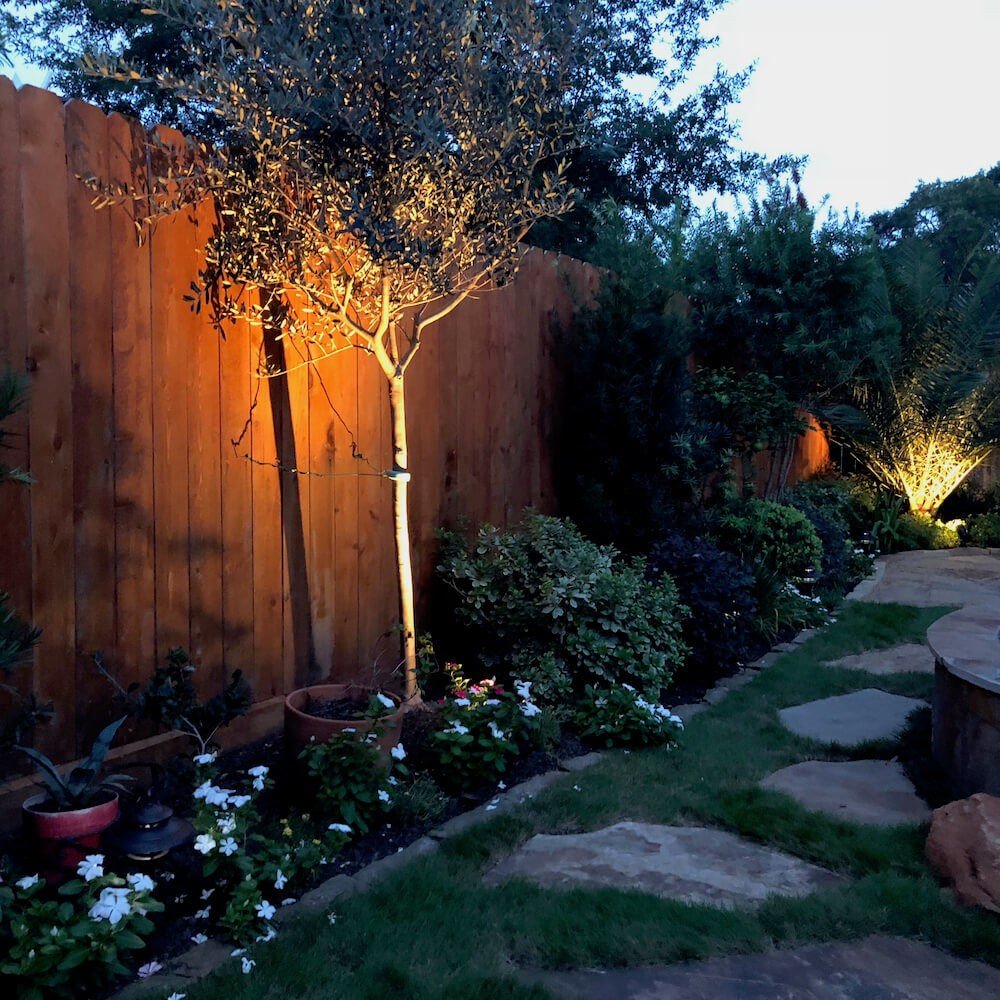 Landscape lighting benefits the backyard walkway for safety.
The most common question to answer is: "how will outdoor lighting increase the enjoyment of a home?" Professional landscape outdoor lighting will not only add curb appeal when the day turns to night, but it will also extend your outdoor living space by making it more inviting. Most entertaining occurs at night, so you want it to be safe and welcoming for your guests. Outdoor lighting can enhance the ambiance of your outdoor space whether the occasion is a romantic evening on the patio, a backyard barbecue, or a graduation party. With so many activities happening at night, investing in landscape path lighting will keep your family and friends safe from tripping on a dark walkway or steps. Another benefit of outdoor lighting besides enjoyment is protection. A well-lit home will increase safety by decreasing the chances of a break-in.
Another Benefits to Outdoor Lighting
However, you might be wondering to yourself, "how will landscaping lighting boost the property value of my house?" Many studies have shown that a good landscape design paired with outdoor lighting can increase property value as much as 20%. Outdoor Lighting will boost the property value of any home because curb appeal goes hand in hand with property value. Thus, landscape lighting is a worthy investment for your home.
Common Outdoor Lighting Problems
Houston Landscape Pros only uses the best products for our clients. The reason we use Kichler light product has tested against common problems that arise with outdoor lighting. Throughout the years and in present times, we have found clients asking us to replace their outdoor lighting. We have noticed that 90% of failures in landscape lighting happens within the lighting fixture itself. Another problem is the wire connections to the outdoor lighting fixture. Issues in the lighting fixture, occur due to moisture infiltrating the electronics components, which permanently damages the wires, which results in a loss of the lighting fixture. Problems in the wire connections happen when the wrong wire connectors installed. It causes moisture to penetrate the stripped wires and shorts the circuit.
We have learned that customers understandably get very frustrated with the fact that they have spent much money on outdoor landscape lighting and come home late at night to see one or several of the lighting fixtures not working. To avoid these problems, we only use Kichler outdoor lighting because they have been tested time and time again to be the leading light manufactures with the best quality products. Houston Landscape Pros would be glad to help you with Free on-site consultation. You can start by filling out Landscape lighting Quote Form or Call Us Today (713) 396-3320!