Outdoor Landscape Lighting
What's even better than a beautiful landscape during the day?  A beautifully illuminated property should also be able to be enjoyed at night.  Outdoor landscape lighting will immediately enhance the overall appearance of any property, outdoor landscape, or water feature.  You will immediately appreciate the benefits of a well-lit outdoor area as well as give a long term investment because it will add value to the property.  If you have to sell your home, it could be the difference between your house and another house with a similar price and square footage in the same neighborhood.  Landscape lighting will increase the enjoyment, curb appeal, and usability of your outdoor space as well as boost your property value. Houston Landscape Pros installs outdoor lighting with on-site free consultations and top of the line products by Kichler.  Please contact us today at 713-396-3320 to speak with a customer service team.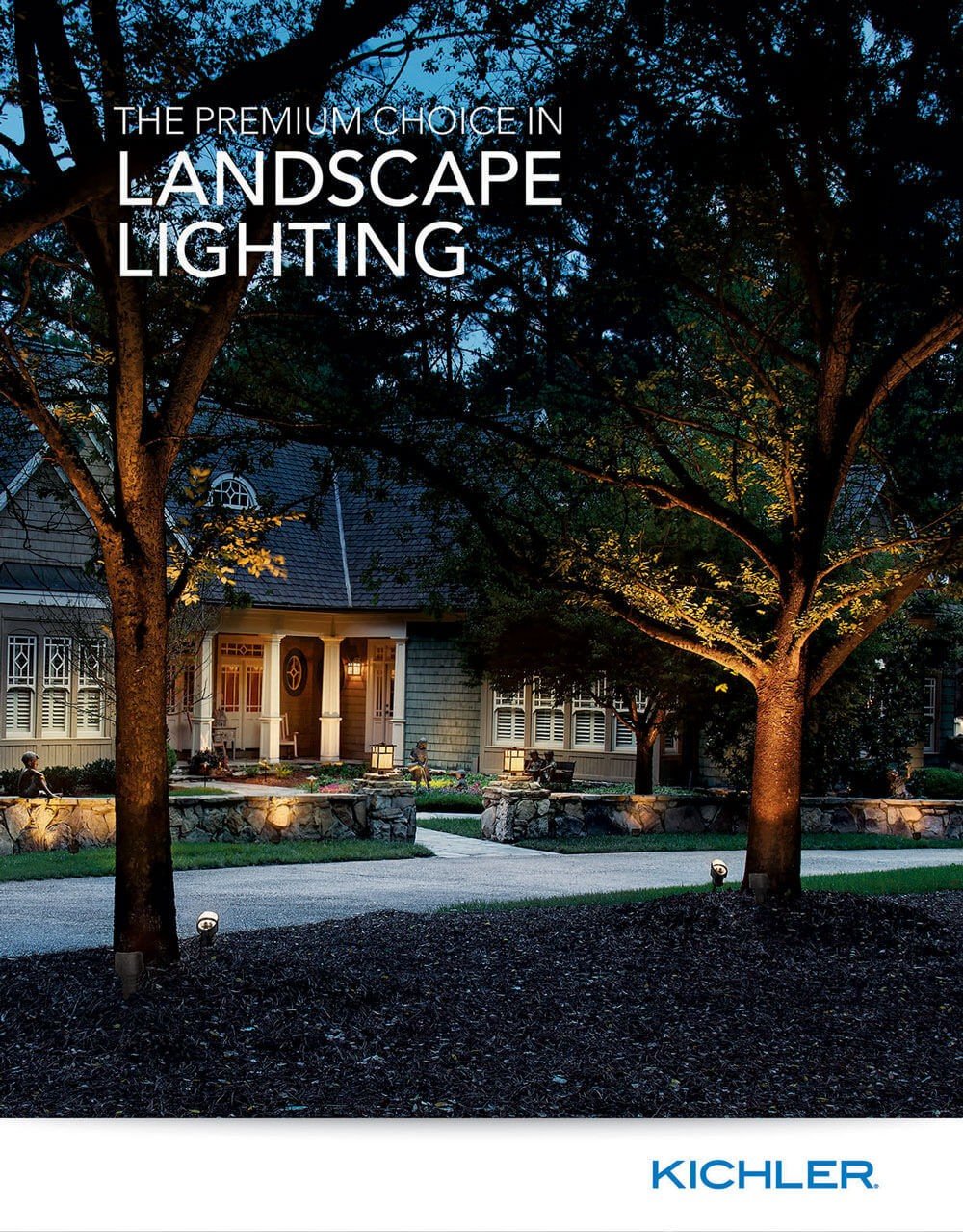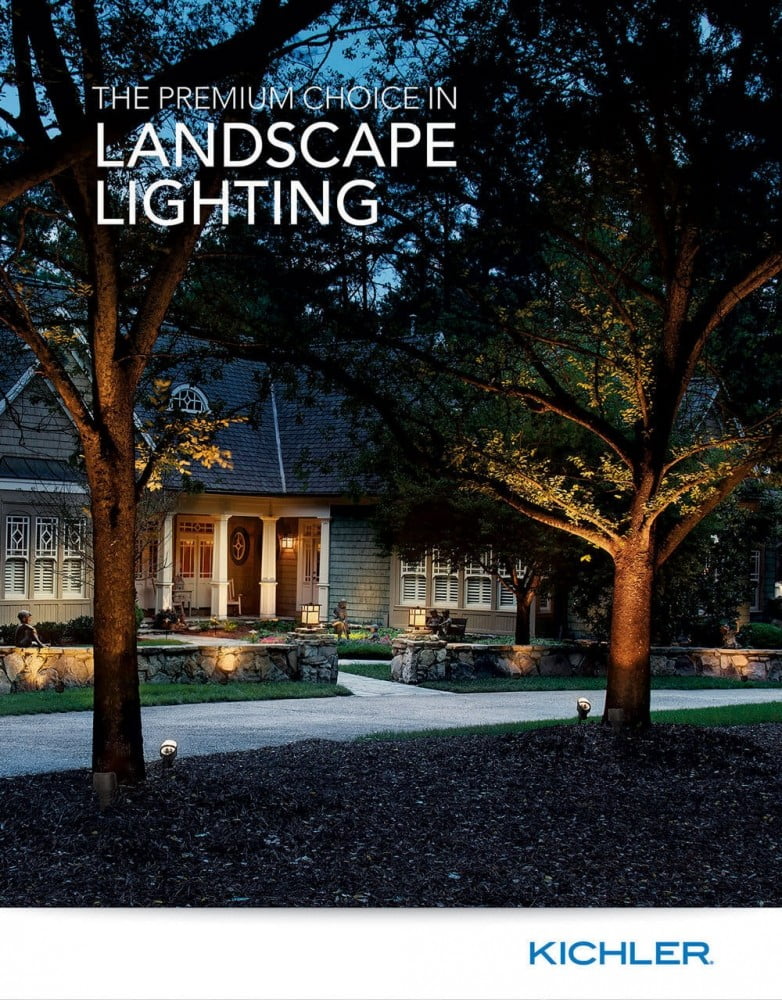 Why We choose Kichler Outdoor Lighting?
Houston landscape Pros chooces Kichler because their innovation is ahead of competition. Other lighting companies do not invest in the development of new products; therefore, they are always behind when it comes to new products. For example, Kichler has lighting fixtures that come with three-lumen options that are simple to adjust. This means that one fixture can easily be adjusted from low to medium to high lighting. That is important because as plants grow, so does the need for more light to compensate for the growth of the plant. With the choice of the three-lumen fixture, you can make adjustments as plant material grows without the need to switch to another fixture every time.
Why Landscape Lighting Professional?
Going with an outdoor landscape lighting Houston professional is the way to go for many reasons. You will get a beautiful landscape lighting design with an elegant balance of light for your front yard and backyard. Houston landscape Pros will achieve the best outlook placement for the walls, trees, pathways, fountains, landscape beds, and xeriscape lighting. Furthermore, you will get an efficient landscape lighting installation without the headaches. And having the peace of mind that you are dealing with the best landscape lighting company you can rely on and can call with any questions or concerns. Let us visit your home for a free onsite consultation.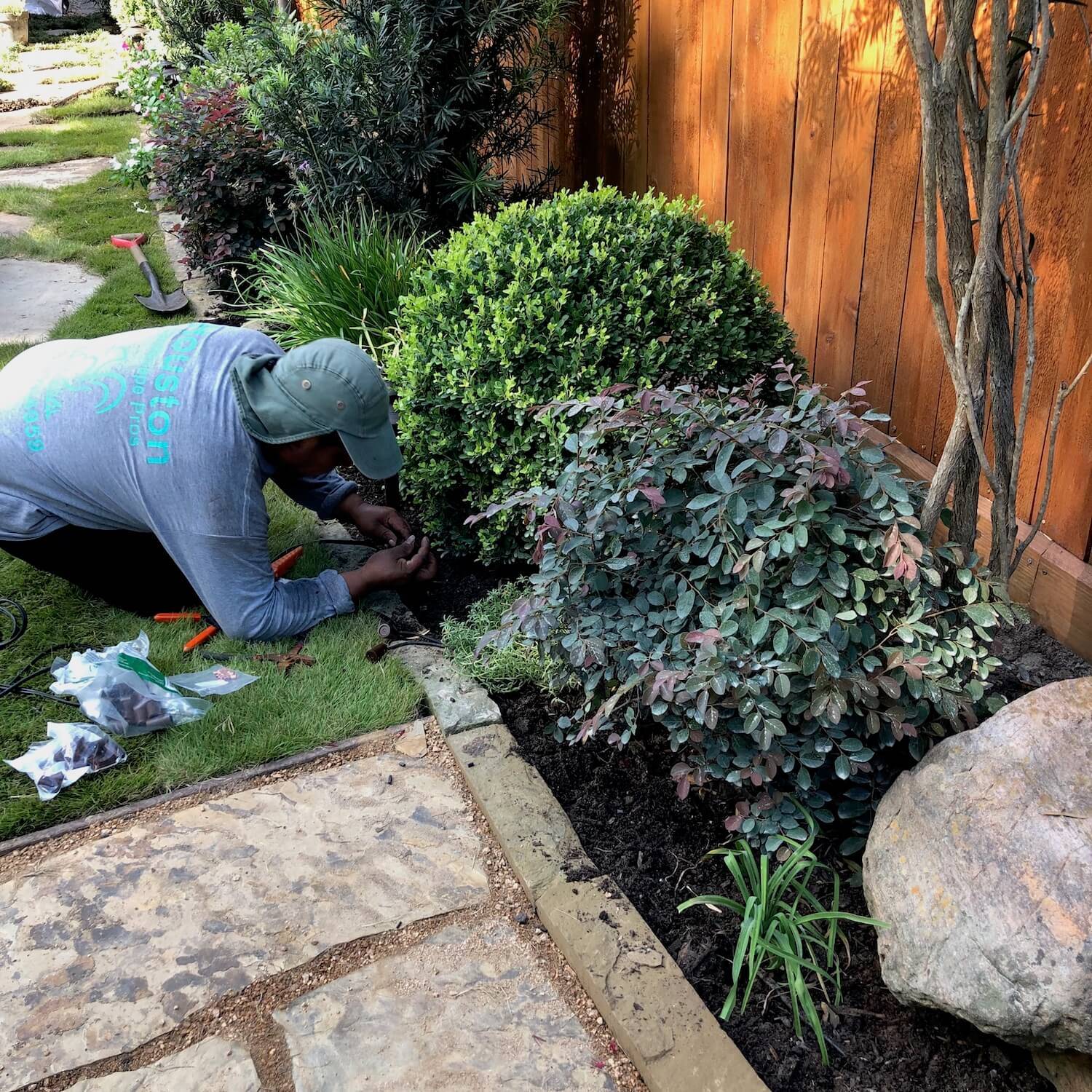 Are you asking your self there to start your project of outdoor landscape lighting ideas for your home? Therefore, you are also thinking about what is the best layout. Perhaps you would like landscape accent lighting to showcase the architecture of the house like wall lighting, wash lights. Also, maybe add lighting to the driveways, walkways, uplighting trees, or even landscape lighting for security reasons is why you would like to add outdoor light. Whatever the reason, if you are one of those people that have problems imaging how your outdoor landscape lighting is going to turn out. Don't worry, Houston Landscape Pros are here to help! To learn more, please visit our outdoor landscaping lighting ideas page to look for ideas.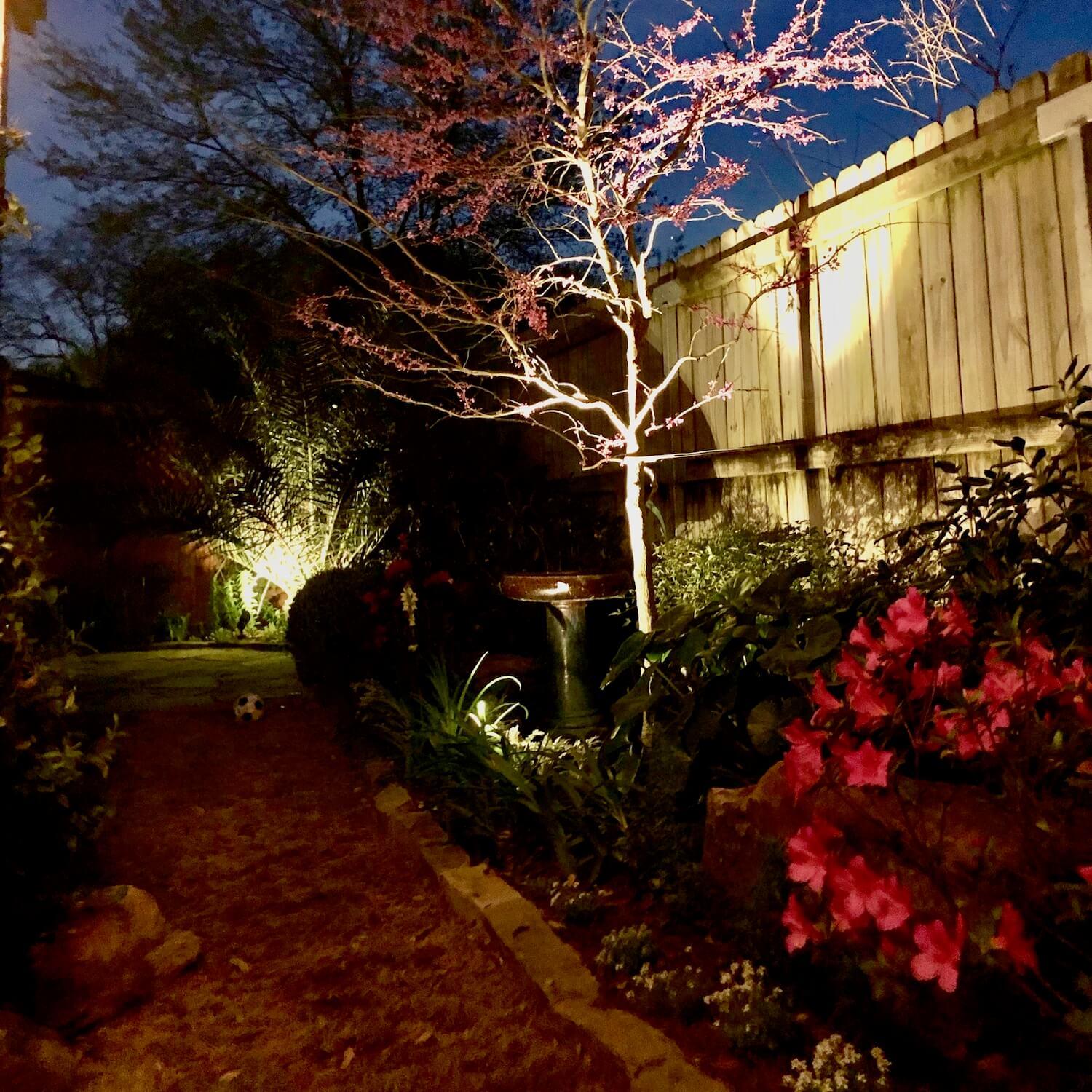 In our landscape lighting frequently asked question page will answer questions, common outdoor lighting problems, and why to hire Houston Landscape Pros to install your landscape lighting project for your front yard or backyard. Another thing we will discuss is the benefits, warranty, and cost. Furthermore, if at the end we have not put your mind at ease, please give us a call and will be happy to answer any question.