Houston landscape Pros installs water fountains for your residential and commercial property. Water garden fountains make a great addition to your landscaping, whether it is for your front yard or back yard landscaping. There are a large variety of sizes and configurations of water features available. For instance, if you are choosing between a modern look or more of a Texas look to the back yard landscaping, we can help make your dream a reality. In addition, we can include quality outdoor landscape light and plant that can complement your unique style. In conclusion, we can come to you to give you a free on-site quote and warranty guaranteed. Don't pay more for less service! Call us today to learn how we can help turn your landscape fountain into a thing of beauty!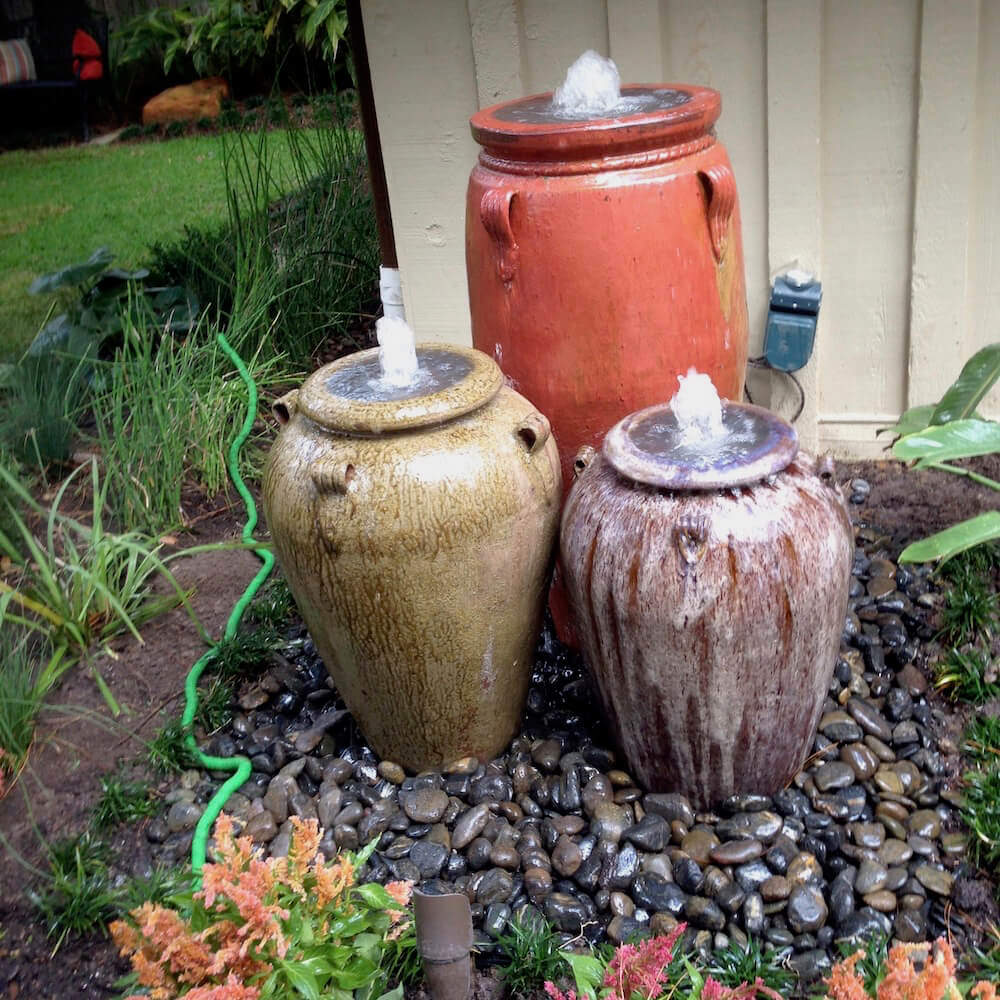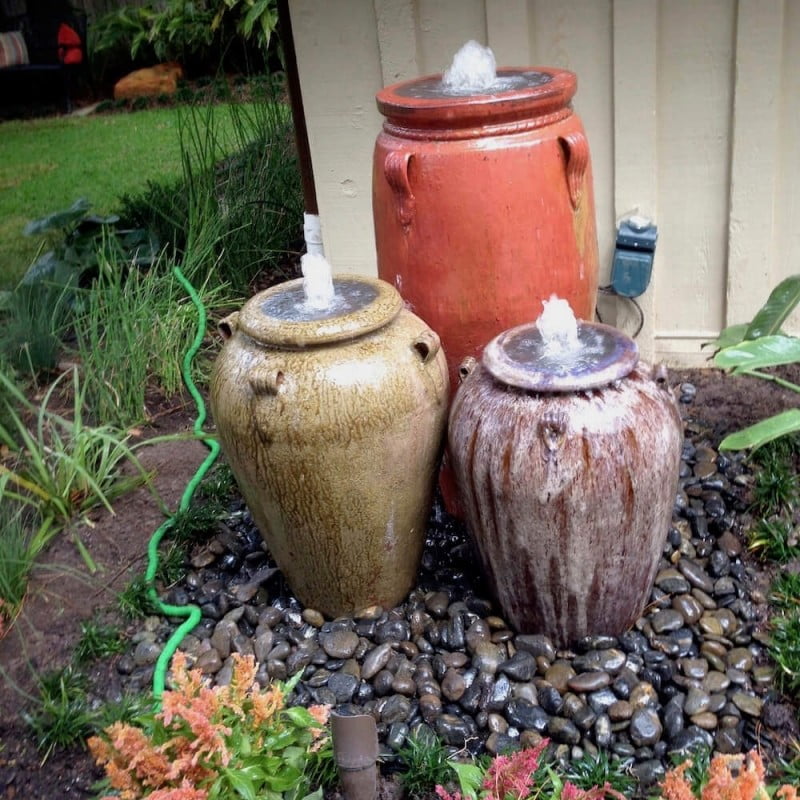 Three pot water garden fountain in backyard.
Landscape Outdoor Fountains Ideas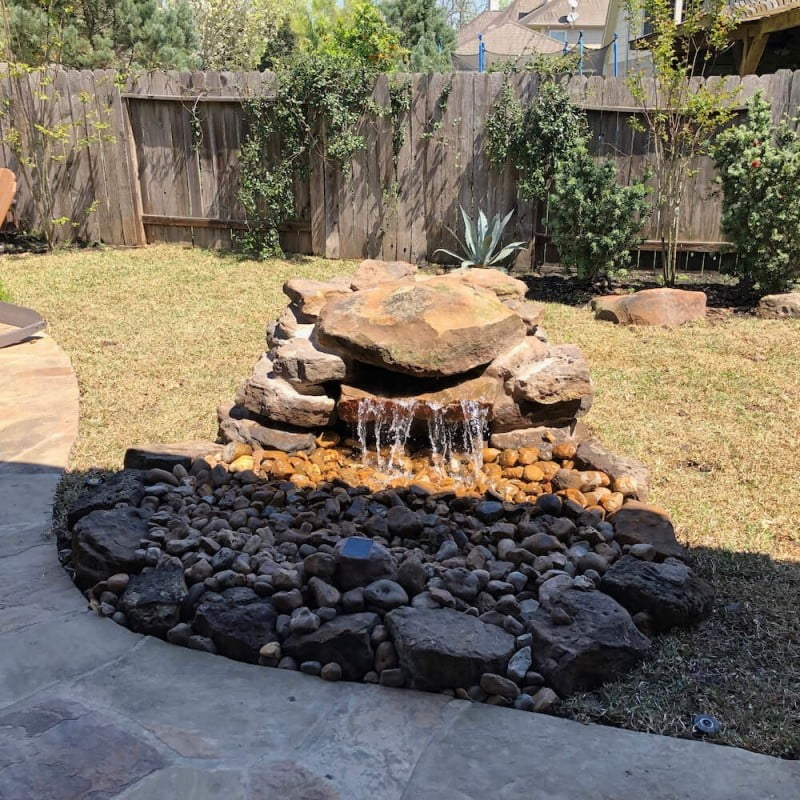 Pondless Waterfall Fountain
Houston Landscape Pros offers professional installation. You can choose any size or style..
Pondless Waterfall fountain
Pondless Waterfall Fountain features are a beautiful addition to the landscaping. This water feature is simply a re-circulating waterfall or stream without the presence of a pond. Pondless Waterfalls Fountains work by pumping water contained in a large, in-ground reservoir up and through the waterfall spillway, allowing the water to flow back down into the underground container. Family and friends will enjoy calming sooth sounds of running water. Contact us today for a free on-site consultation or submit an online landscaping quote!
Water Garden Fountain
Are you looking to install natural Koi fish pond? Choose form what size and design is best for you.
water garden with fish
A water garden fountain opens up a new world for your back yard landscaping. It brings its unique peaceful style, such as the soothing sound of splashing water, the beauty of a water lily, and the flash of colorful goldfish or koi. If you are considering installing a water garden pond, you probably have some basic questions.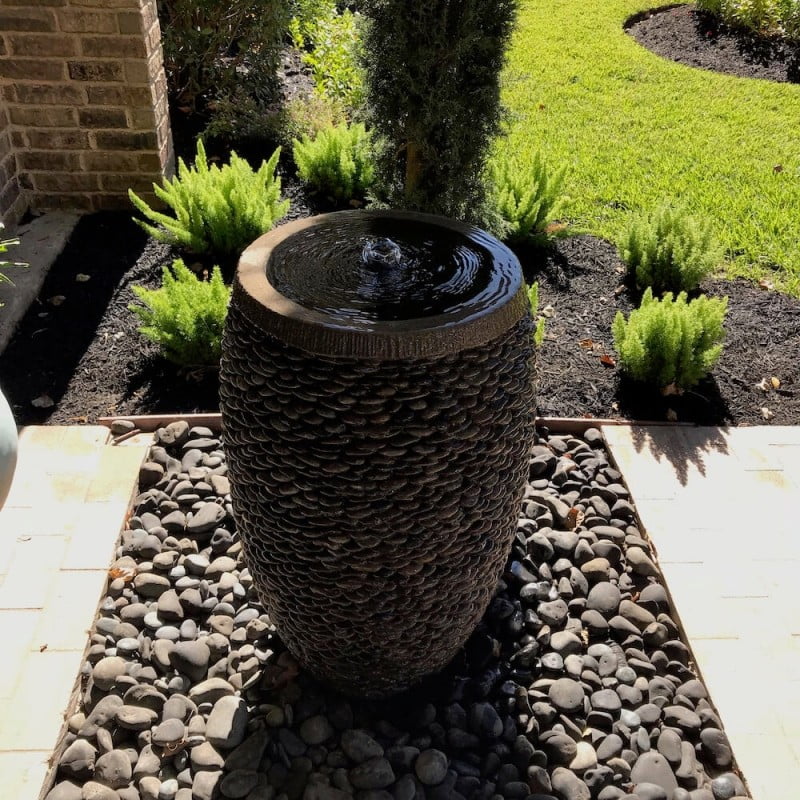 Front Yard Single Pot Fountain
A Front Yard Garden fountain will add an inviting curb appeal to your property!
Front yard single pot fountain
What way to welcome your guests with a front yard garden fountain! Choose your style with any pottery for your fountain. We also can add landscape lighting to a dramatic effects in or near water features. Houston Landscape Pros will help you choose from single to multiple pots to the sizes, shapes, colors, as well as the reservoirs and pumps and advice you on the best location. Contact us today for a FREE landscaping quote!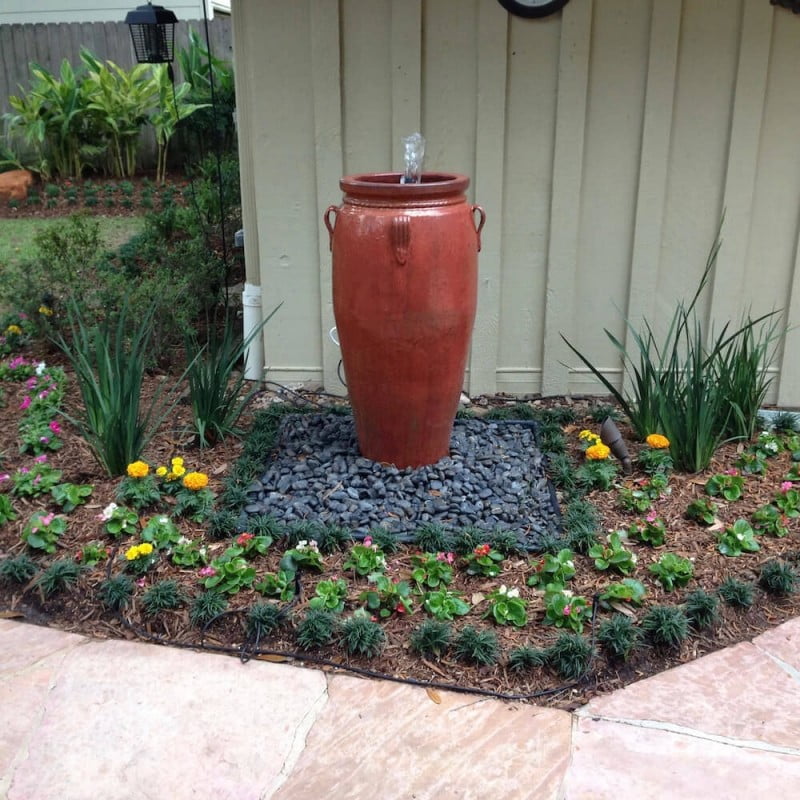 Backyard Pot Fountain
A backyard outdoor garden feature will add an inviting curb appeal to your property!
Backyard pot fountain idea
Do you want to add a unique element to your backyard landscaping? Are you concerned with kids or pets falling into the fountain? Houston Landscape Pros will help you with your worries and can make your dreams come true at the same time. We can come up with a design to remove that concern and add a focal point to your landscape. Check out more of our backyard landscaping ideas that will be sure to wow your guests during in any season.