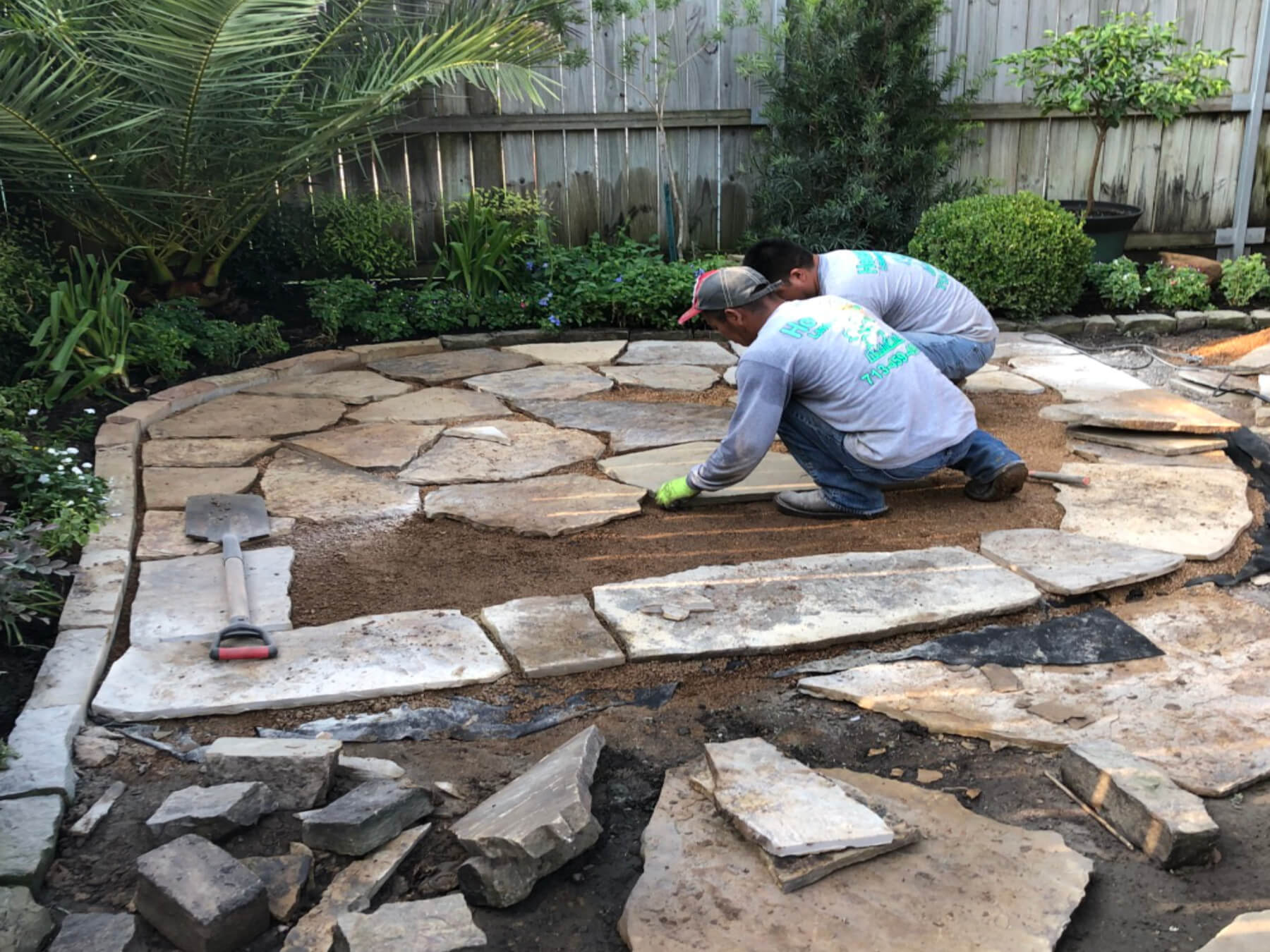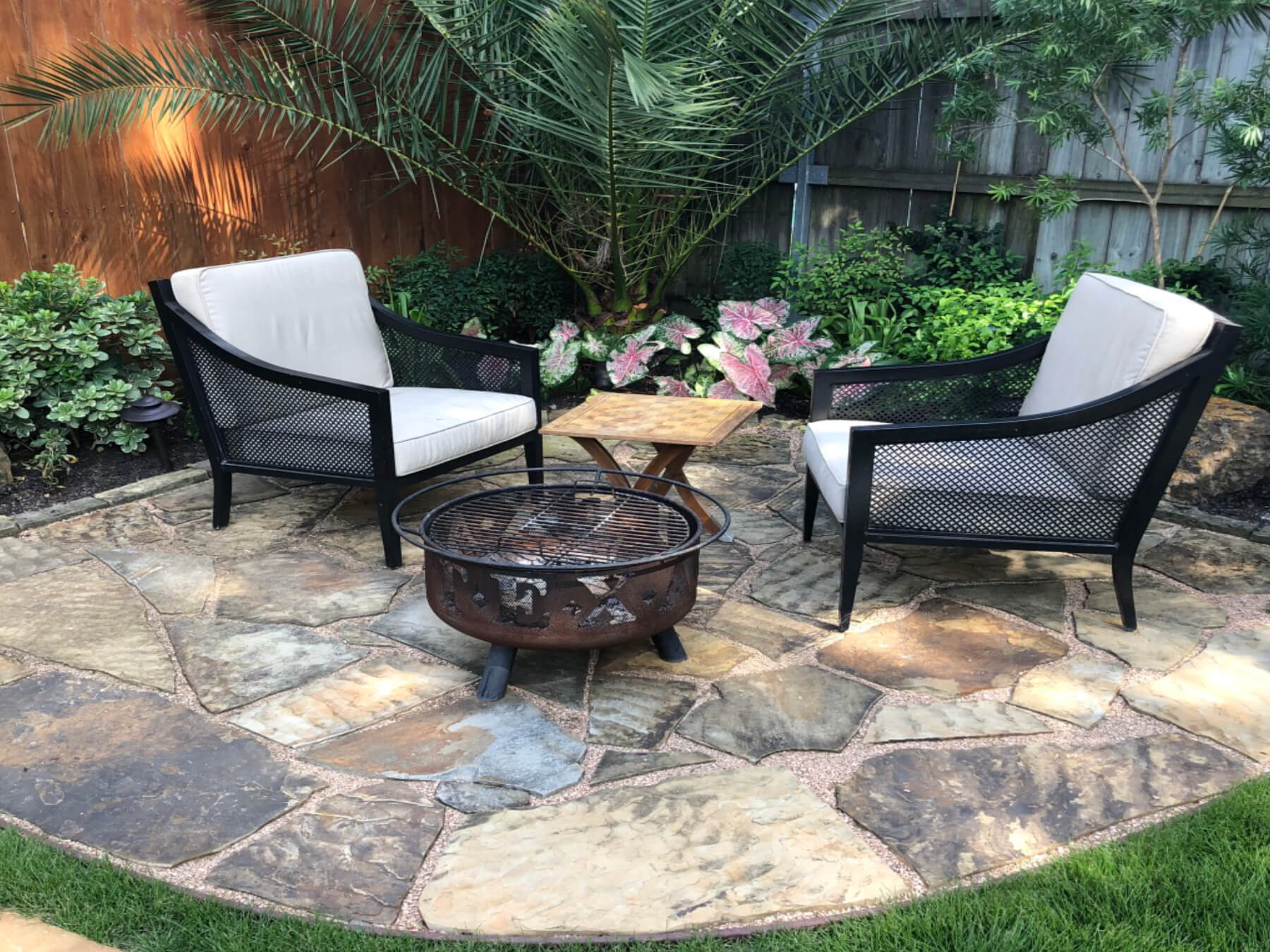 Whether it is for your front yard or backyard landscape, Houston Landscape Pros can install a flagstone landscape patio. All our supply of flagstone is locally sourced; we pick it up and install it. We recommend choosing a type of flagstone pavers for patio that matches your landscape design and your home. A flagstone patio install will raise the value of your home. Also, a flagstone patio will allow you enjoy more space that was not used before in your front yard or back yard landscape. Please check our landscape page to see what landscape design packages we offer. Also, sometimes a combination of pavers and flagstones garden path would be the best choice for your home. Learn more on Landscape Pavers please visit our page.
Want Flagstone Landscape Ideas?

Call us: (713) 396-3320
Flagstone Landscape Install
To create a beautiful patio made of flagstone, Houston Landscape Pros ensure to follow all the necessary steps for a professional flagstone patio install. Before starting any job, whether it's landscape pavers or flagstones, we always check if the property has proper drainage or if one is in order. For more information, please visit our landscape drainage page. Another part of your patio that an absolute necessity is to consider outdoor landscape lighting. Without good lighting, there would be no way to enjoy your patio at night. Please visit our outdoor landscape lighting page for more details.
These are the following steps we do for flagstone landscape installs:
Level and grade five inches into the ground within the project area

Fill project area with two inches limestone compacting one inch at a time

Fill the project area with one inch of sand and compacting it

Place down the flagstone pieces and making the necessary cuts to fit the area.

Stabilize the flagstone pieces with sharp sand

Fill the spaces between the flagstone with mortar concrete to make into solid ground

The last step will be to let the concrete dry
Flagstone Installation Cost
Houston Landscape Pros has competitive prices when it comes to flagstone landscape cost. With that in mind, we still make our flagstone installation as affordable as possible, with materials and labor included. Also, keep in mind the price showed is only a base price. Therefore, the flagstone install cost may vary when using a more expensive flagstone type or if the landscape project area has any difficulties. In addition, we can give better deals if you are also getting other types of landscaping done. It all depends on what landscape installation is best for your landscape design.
Houston Flagstone Landscaper
If you are interested in a flagstone install and need help or have questions, please contact us or fill out a free online quote. Houston Landscape Pros would be happy to send a landscape contractor for free on onsite consultation. However, we do have a limited service area. Most important, out team services Katy, Richmond, Bellaire, Pearland, TX and more!  So, Please click on the map for our location.
Call us: (713)396-3320