Houston Landscape Pros is a full landscape company with two Texas licensed irrigator. In other words, for lawn sprinkler repair one of our licensed professional would come out to your property. If you have a major water leak and need immediate assistance, please call us at (713) 396-3320. For regular non-emergency lawn sprinkler repairs, please fill out a sprinkler quote form, and we will call you to set up an appointment. For residential sprinkler repairs, we charge $45 for an inspection and checkup and $65 for commercial properties. After that, we will inspect and will give you a quote for fixing the problems. Below is a list of what we inspect when checking your irrigation system.
For the sprinkler system controller please check the following:
Check for loose wires
Look to see if the controller needs a new battery
Verify if time and date displaying correctly?
See if rain sensor appropriately connected and does it read correctly?
Is the controller programmed according to the season?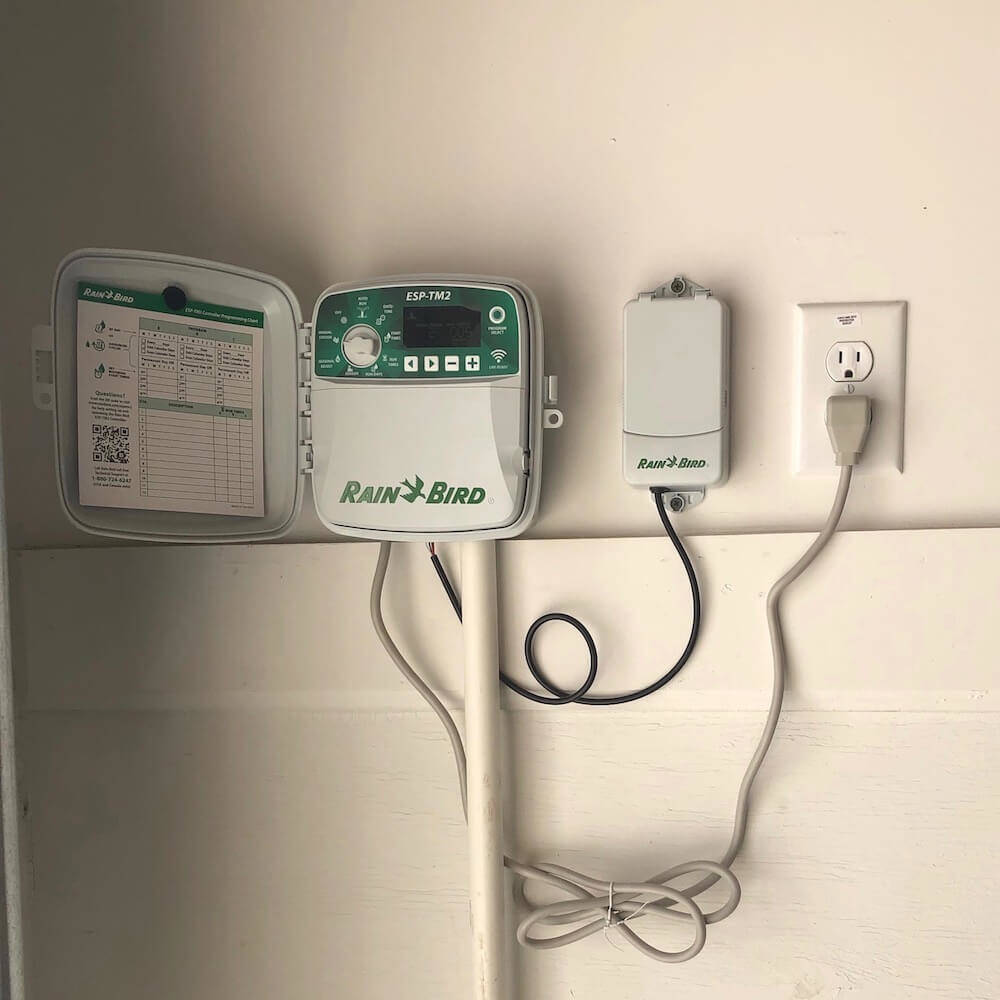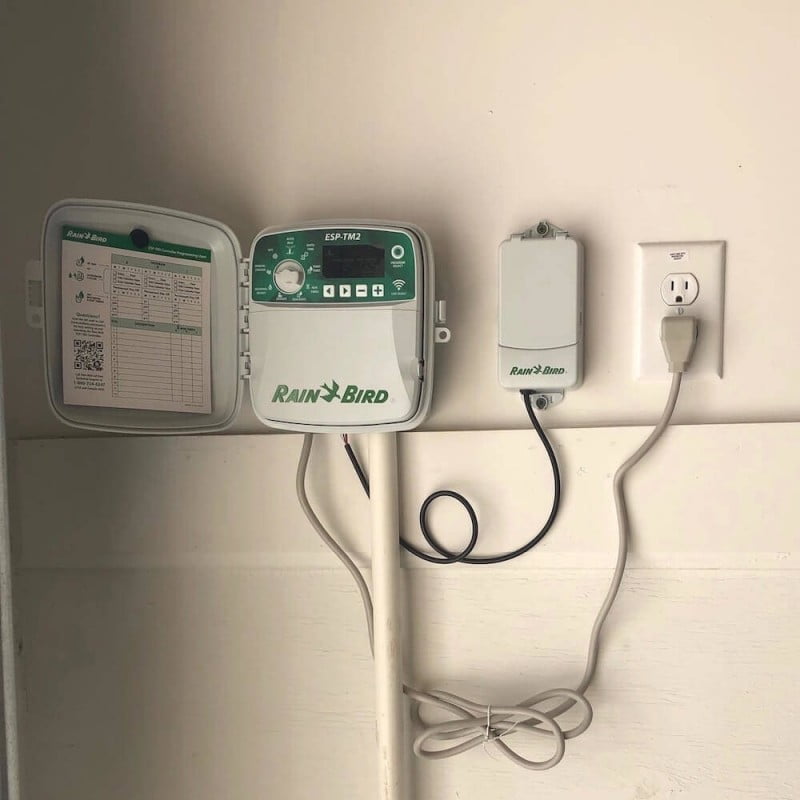 Back Flow Prevention Device
When it comes to the sprinkler system back flow prevention device, three things could go wrong with it. Please check the following items. If you have more questions call us, and we would be happy to help or check out our sprinkler quote form! We do it right the first time.
Review to see if it tested as required by law
Test the shut-off valve working correctly?
Analysis of the appropriately insulated?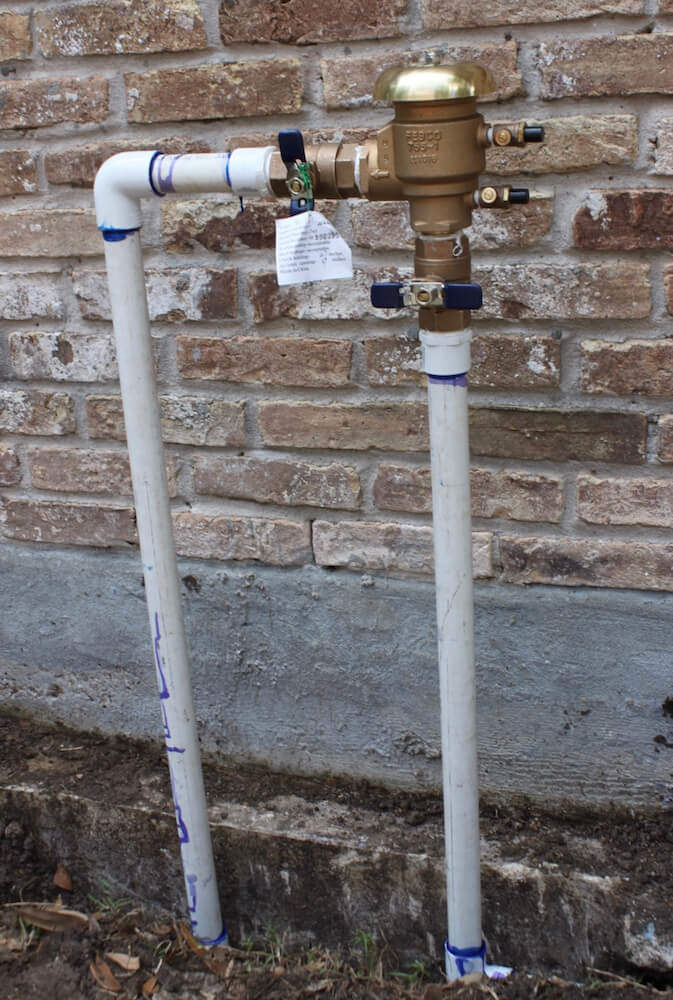 Valves control the flow of water into the irrigation system. Each valve is responsible for one area or zone of the lawn sprinkler system. These devices are used to turn the lawn irrigation system on or off. Therefore most modern system includes valves that are connected to the sprinkler controller for automatic operation. In conclusion, it is important for the proper installation of the valve. Check the list below on what to look for. For more help send us a sprinkler request form so we can further help you!
Covers and boxes should be clean of dirt
Connections accessible and with correct wire nuts
Look for missing parts or leakage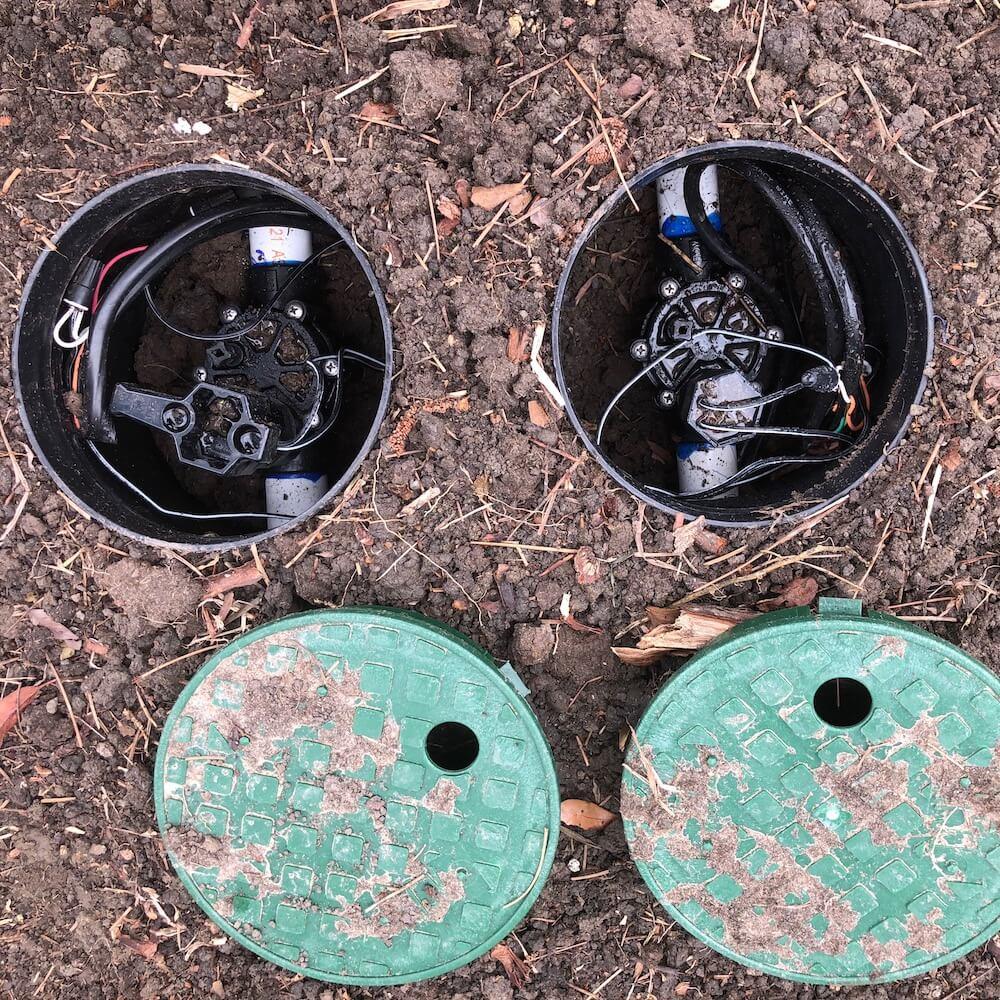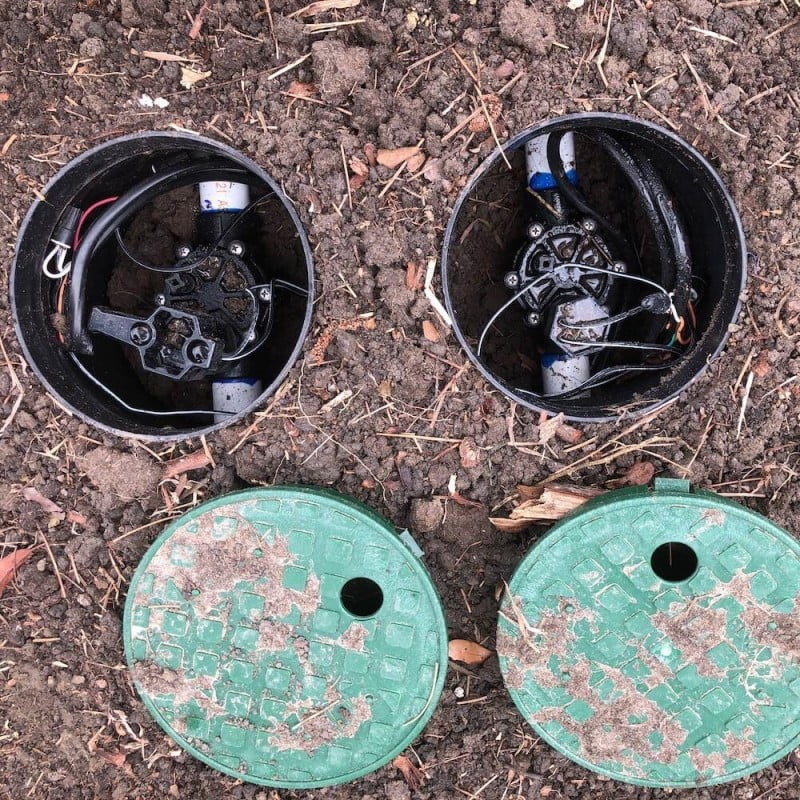 Have you asked your self why are there different lawn sprinkler heads in my system? Houston Landscape Pros can answer that question for you. Spray heads are generally used to irrigate smaller areas. They are the ones you can see spray heads are for landscape beds and lawn areas. These are the heads that when they pop up, they have that fixed spray pattern and they're not moving. they're not turning. However, they're continuously hitting one area. The rotors are generally used for larger landscape areas. In other words, rotors are used on lawn areas only. We recommend you check the system monthly or at lost four times a year.
Missing heads
broken heads
Look for clogged heads
Are the heads tilted, spraying the wrong direction or too far above or below ground?
Sprinkler spray pattern blocked or misdirected?
Is water spraying the sidewalks, decks, driveways, street or walls?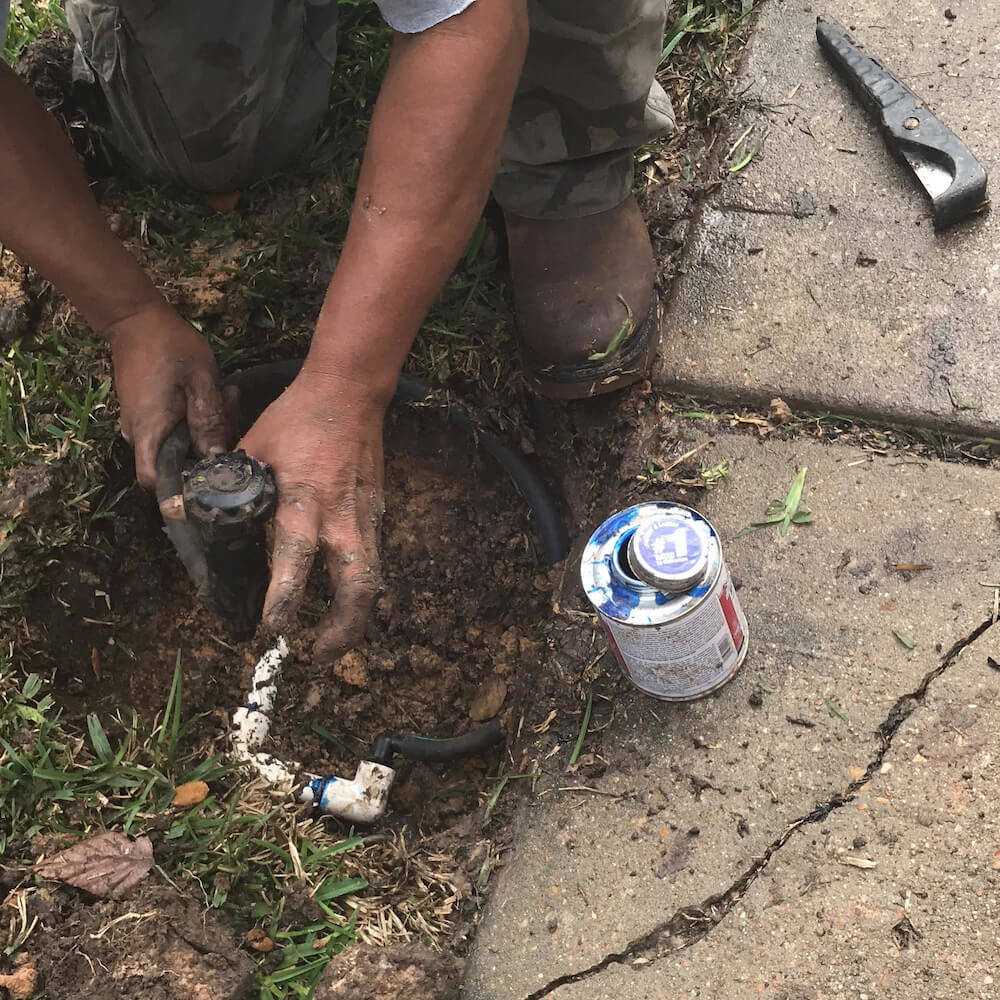 Drip System – (if applicable)
A sprinkler drip system intention is water conservation. However, if you are one of those people that like to change the look of your landscaping beds, a drip system is not for you. However, these drip irrigation systems will water every plant the same, regardless of individual needs. In other words, a drip system has low pressure and tends to get clog with debry. Therefore, it does require more maintenance to ensure proper coverage over time. Below are some things to check for or if you have nay more Contact us today!
Emitters must be connected to the flex pipe
See if the flex pipe is connected to a riser
Make sure the micro adjustment nozzle is connected to the flex line and the nozzle is intact
Ensure proper operation of automatic flush valves
Confirm operational pressures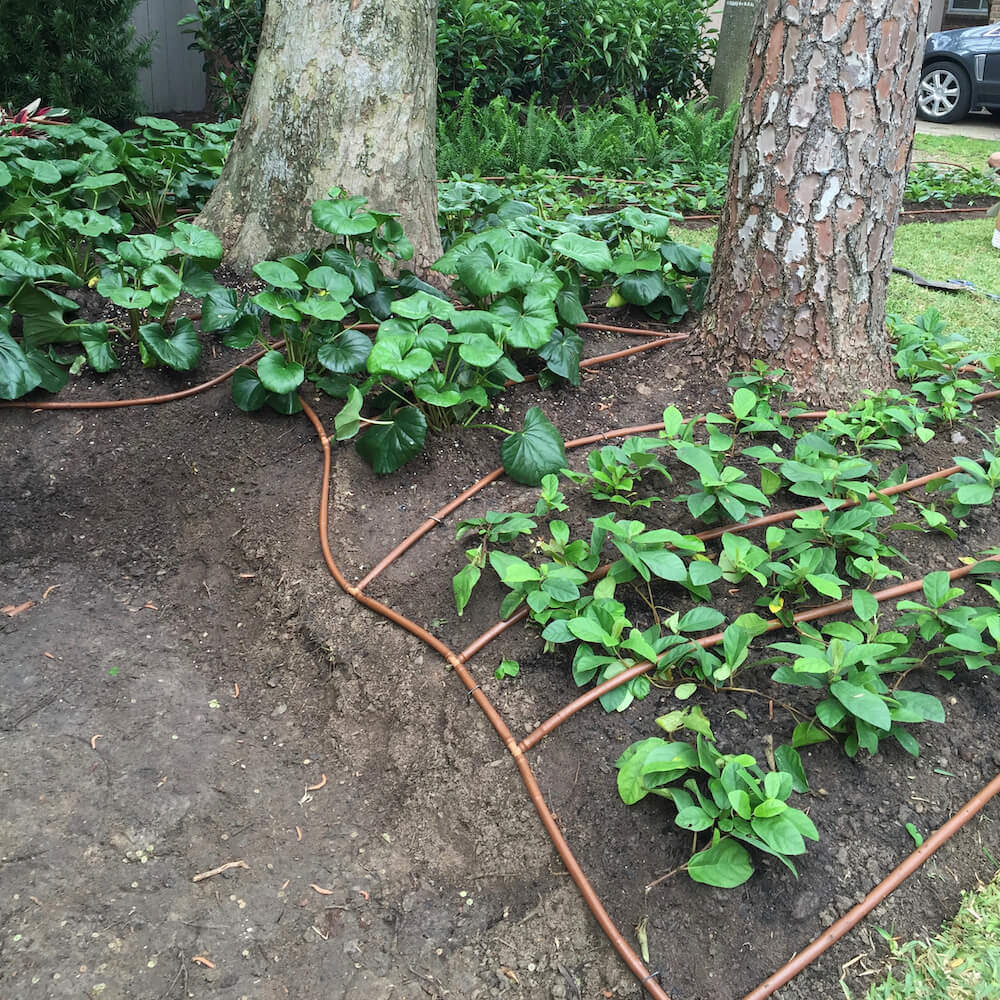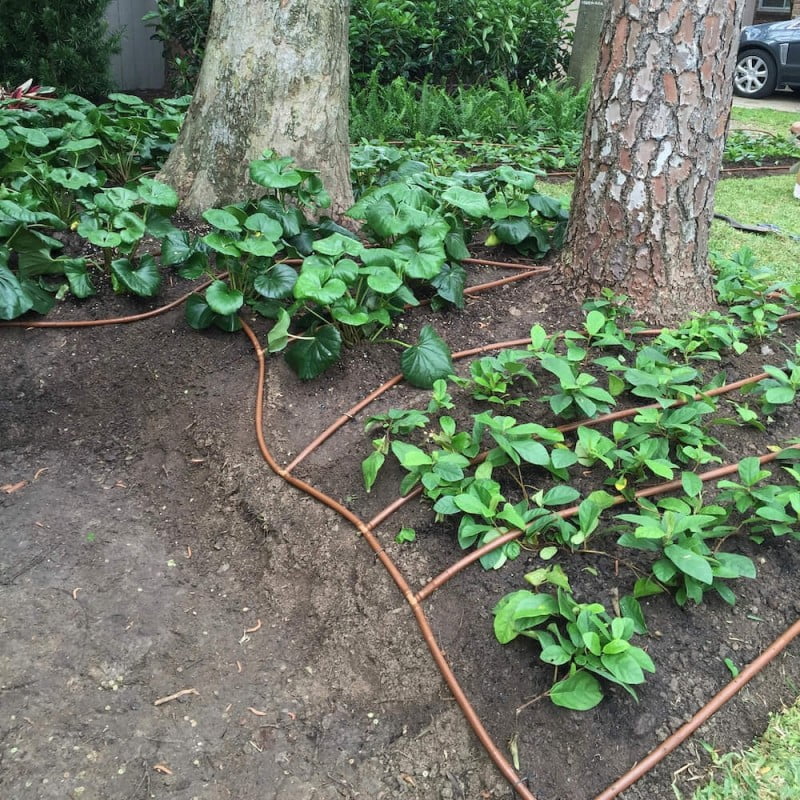 Other Sprinkler System Components
Houston Landscape Pros can help you with any kind of your lawn sprinkler repair, whether it is for a commercial or residential property. When we visit your property, we will turn on each sprinkler station to make sure it is operational directly from the controller. If it is not possible to use the controller due to malfunction, we will turn on each sprinkler station manually. During the checkup, we will look for any evidence of leakage, proper water coverage, inspect backflow preventer and report it accordingly. In addition to checking the entire lawn sprinkler system, we will make suggestions regarding potential changes to the current system to improve its efficiency (if needed). In conclusion, we highly recommend a Texas licensed professional to come out to two times a year. Fill out a Free sprinkler form and we will call you!
Other Sprinkler System Components
If you are in need of a new lawn sprinkler system installation or just a lawn sprinkler repair Houston landscape Pros can help you. For instance, NEW sprinkler systems installation, we provide 100% free quotes. We service Houston, TX or surrounding communities, please visit our main lawn sprinkler system page. Our lawn sprinkler repair service is only available in a limited service area. For example, we service, Southwest Houston, TX and surrounding communities such as Katy, Sugar Land, Missouri City, some areas of Richmond, Jersey Village, and The Heights. Houston Landscape Pros operate from zip code 77077 and 77042. Please visit our limited service area map or call us to speak to one of our friendly team member. Don't pay more for less service!