Landscape Designer and French Drain Installer in Houston
Houston Landscape Pros offers a wide array of landscaping services; landscape design, drainage, sprinkler install, and outdoor lighting. We can handle all your landscaping and drainage needs.
Landscape Designers

Landscape Drainage Specialist

Certified in Outdoor Lighting

Texas Licensed Irrigators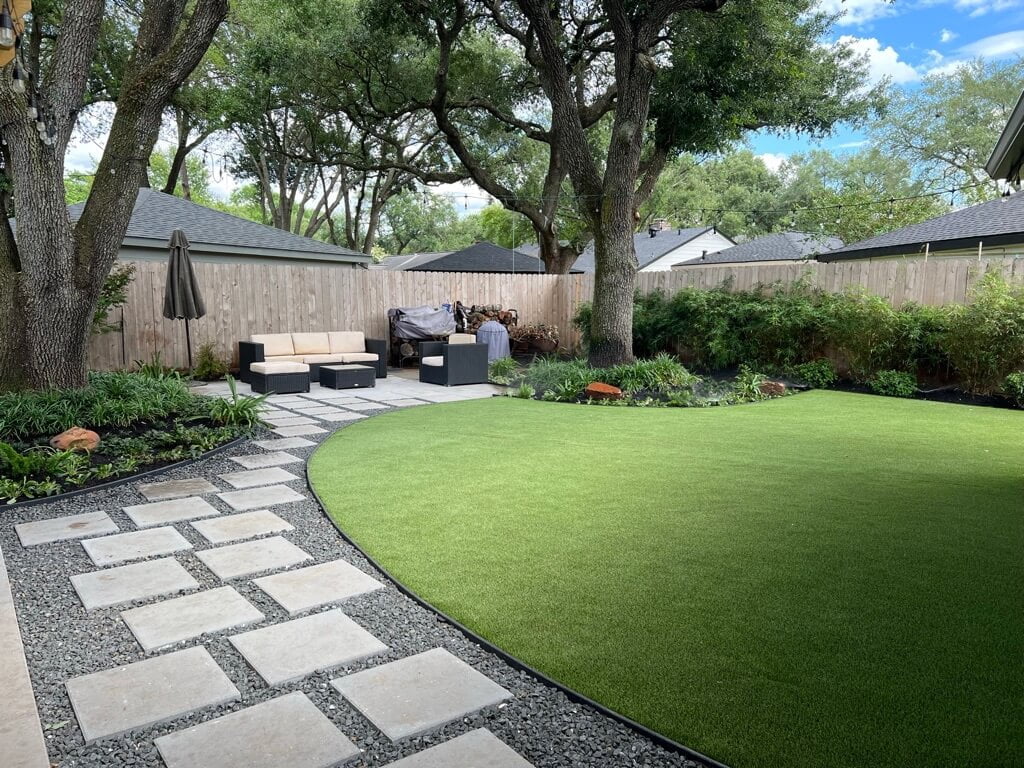 Professional Houston Landscaper with Over 15 Years of Experience
Exceptional Service, Happy Customers

Great Team, easy to work, very flexible and reliable contractor. William and Irza are great as well as Roman. The crew members are very professional. They completed the project on time and it looks beautiful. We did Landscape drainage and outdoor landscape lighting and paver patio along with an outdoor kitchen and pergola cover.
-Manikandan Padmanabhan

William and team did an amazing job after we had damage from a pool installation and sewer work. I couldn't believe how transformed everything was, and William was so helpful during the consultation. He suggested options no one else even had thought of. The attention to detail and quality of work was outstanding. We had front and backyard work that we couldn't be more pleased with. Prices were very fair, especially considering the quality of work. We'll definitely be coming back for additional landscaping needs. Thanks so much!
-Erick Powell

I had to share this I used them a couple of years ago had a sprinkler system installed front and back customer service was excellent. William had me sold the 1st consultation. But I called William because I had situation with my sprinkler head he still was the same nice calm and just listen to me. Then I called the office spoke to Antonio and he scheduled me as a work in next week. I must say the customer service is at excellent level. They stand behind there work. Thank you for keeping your company customer service at a high standard.
-LaQueta Williams-Allen

This team is the best landscaping company we've ever worked with. They were extremely helpful with design suggestions and options. Our project included redoing all large beds with over 100 plants, removing dead plants and trees, installation of sod and artificial turf. Once signed, the team that performed the work were extremely professional and proficient. Any issue or challenge that came up was handled by the team and often went above and beyond expectations to make things work. The end result is a front and back yard we have always wanted with little stress involved. I cannot recommend Houston Landscape pros enough.
-Blake Philips