Houston Landscaper
Houston Landscape Pros welcomes you to our website, a local Houston landscaping, and outdoor-living home improvement company. We specialties in selling outdoor projects such as full front yard and back yard landscape installations. Our most popular services are landscape drainage, new lawn sprinkler system installations, and outdoor landscape lighting. Please visit our limited service area map link at the bottom of the page. We service the Houston, Katy, Sugar Land, Missouri City, Bellaire and Pearland, TX. We offer FREE quotes within our service area, so call us today at (713) 396-3320. Don't pay more for less service!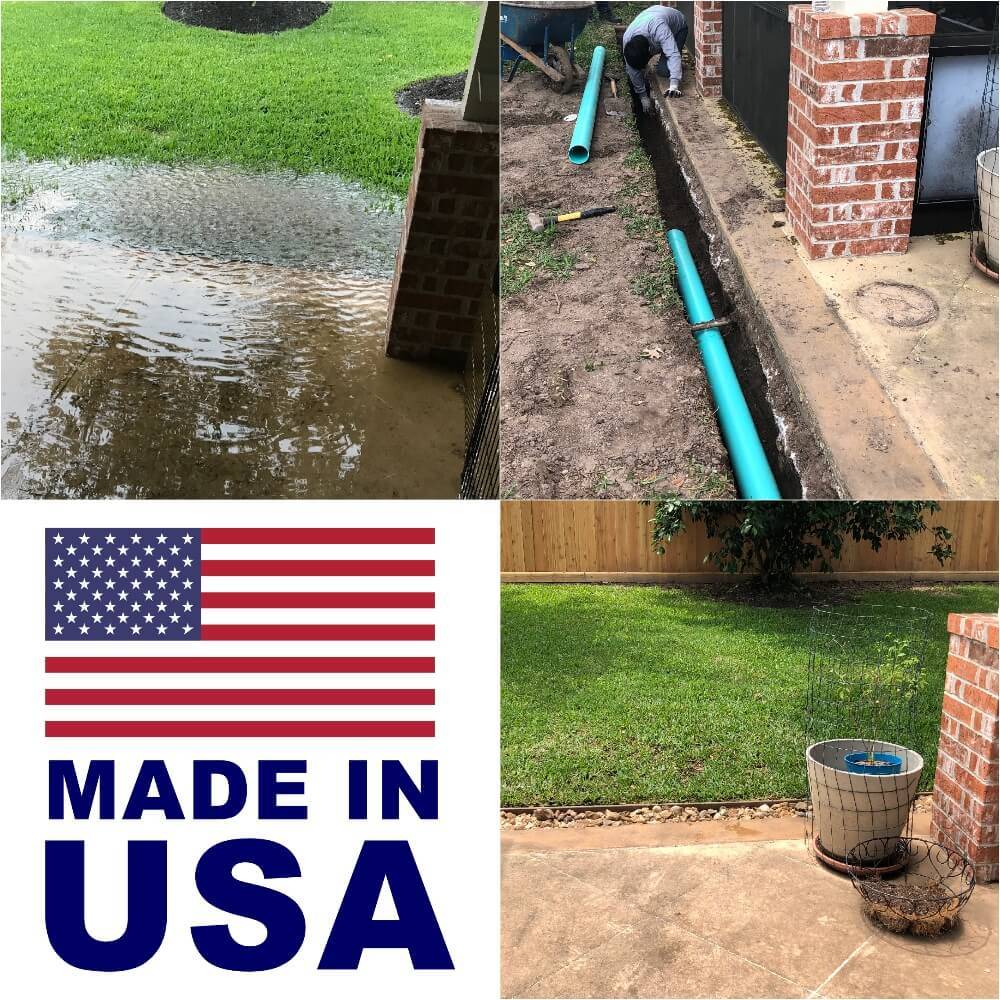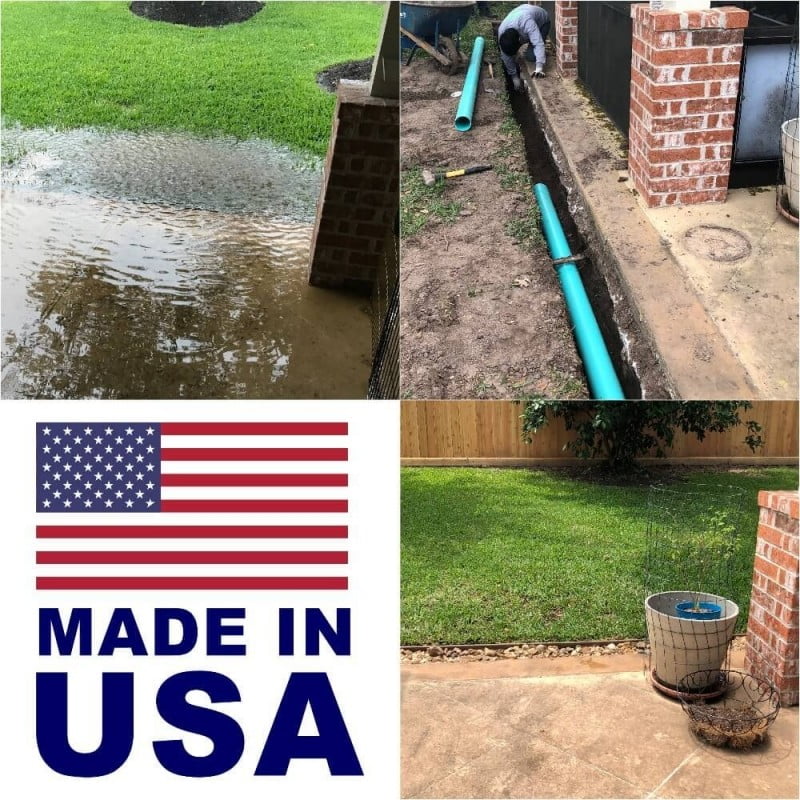 Houston Landscape Drainage
One of the essential things that every house must have is a proper landscape drainage system. Not only does it prevent water from damaging the aesthetic look of your landscape. Above all, it also can prevent damage to a house's foundation, depending on the areas affected. Above all, our landscape drainage experts with over ten years of experience are knowledgeable on all the standard landscape drainage techniques. We install various types of drainage systems. For instance, french drain installation and catch basin drain are just two solutions. During our free estimate, we will provide you with a landscape drainage solution that is guaranteed to work.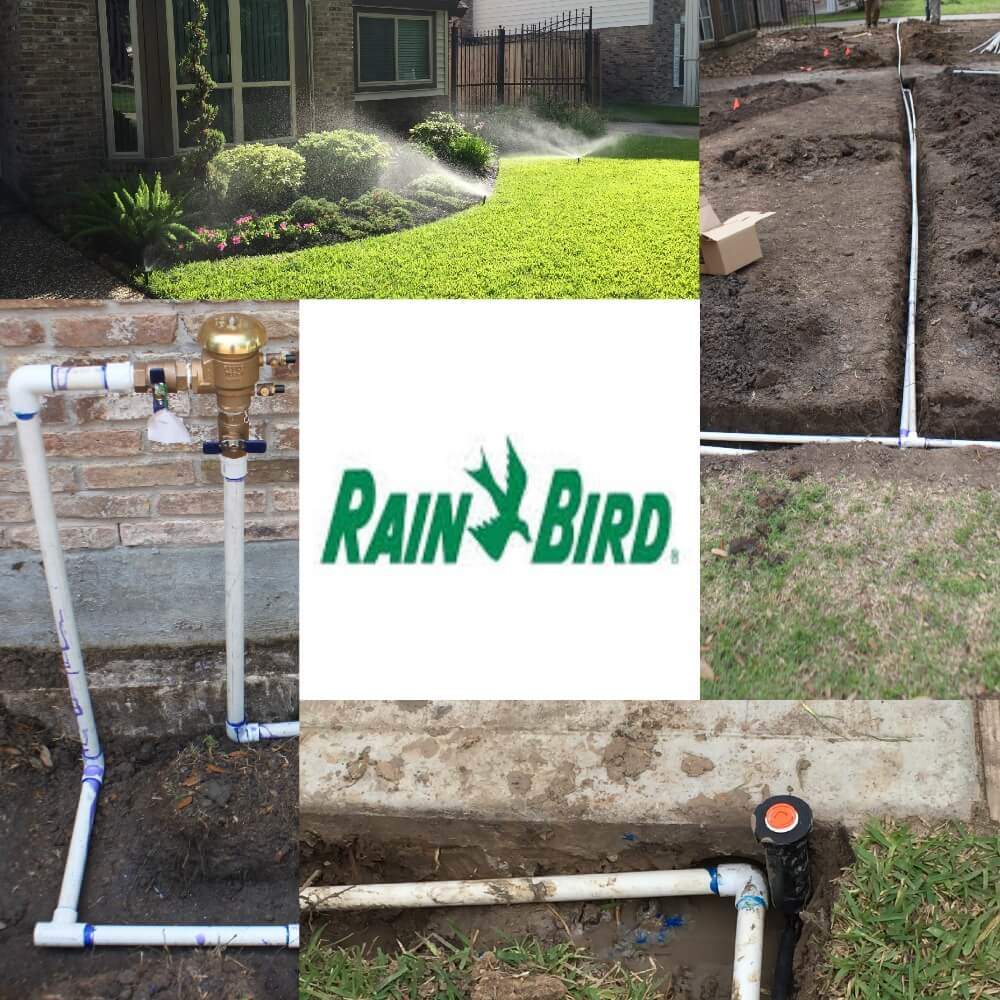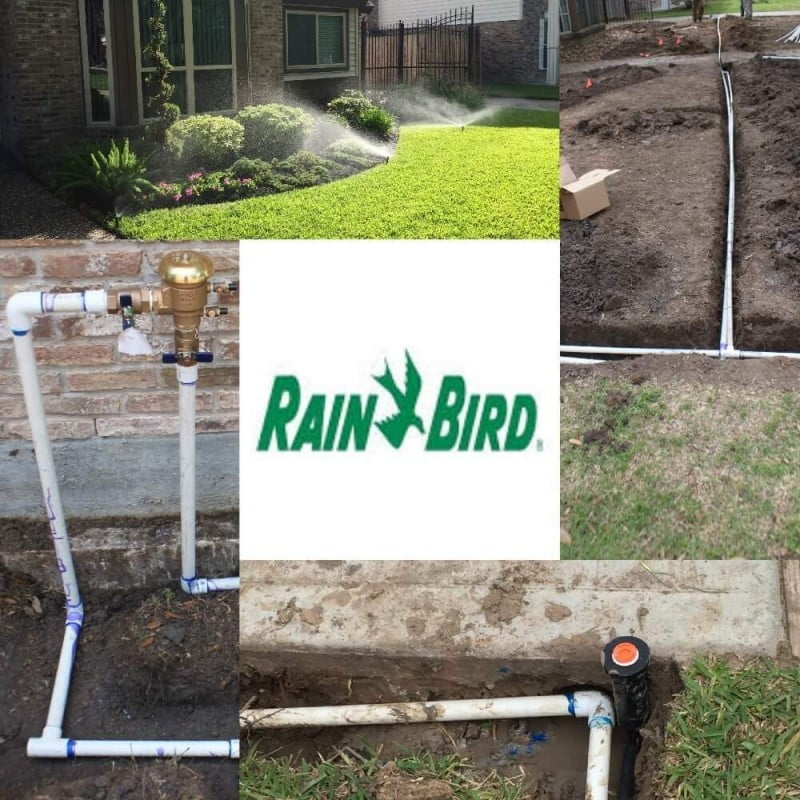 Lawn Sprinkler System Installation
Houston Landscape Pros proudly follow all lawn sprinkler system installation best practices for water conservation and part requirements. We will do a full lawn sprinkler system design before installation. For instance, the appropriate mathematical calculations for water pressure and station design is base on your home landscaping layout. In other words, it allows proper water pressure, which translates to water conservation by eliminating improper watering. In addition, visit our lawn sprinklers section to learn more.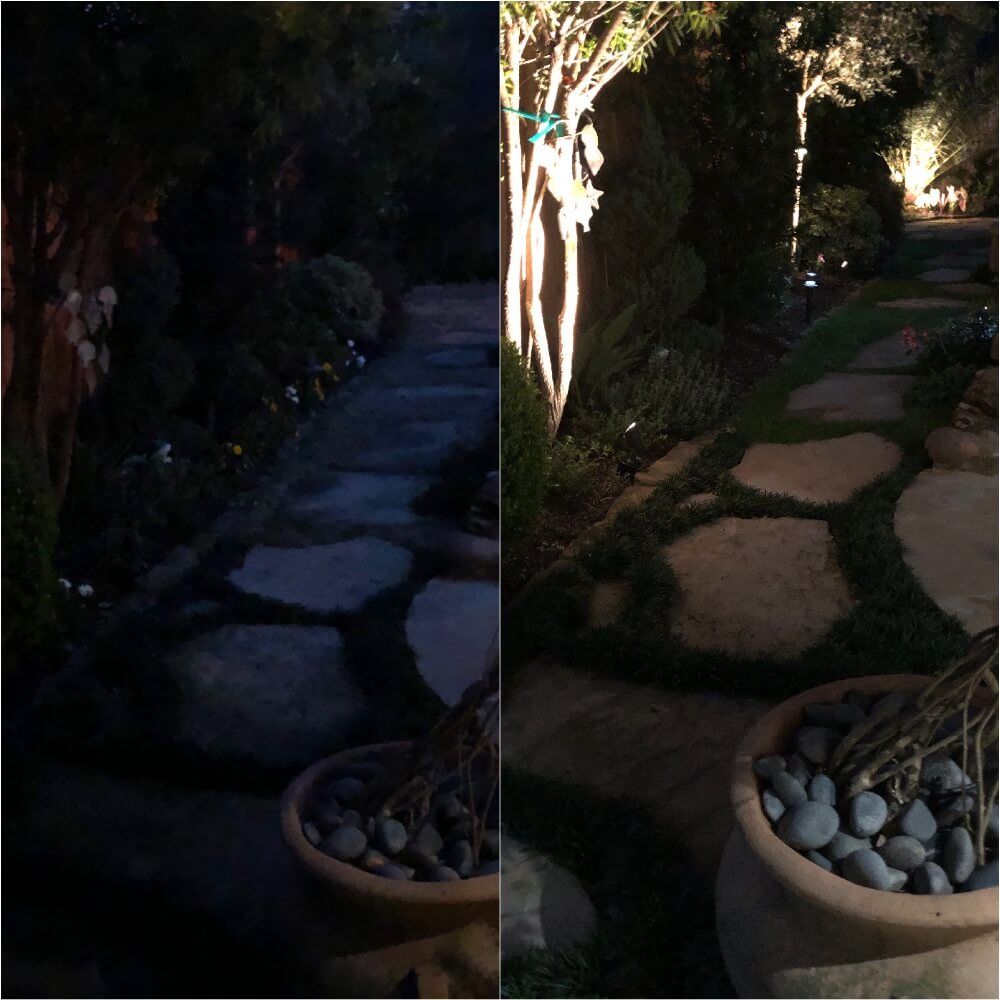 Houston Landscape Lighting
Houston Landscape Pros installs outdoor landscape lighting with on-site Free consultations and top of the line product by Kichler. Kichler is once again rewriting the rules for integrated LED flexibility and reliability. In addition, investing in landscape lighting will keep your family and friends safe from tripping on a shaded walkway or steps. Above all, it increases safety by decreasing the chances of a break-in. Most importantly, we service the community of Cinco Ranch, Spring Valley, Bunker Hill, Hunters Creek Village, West University Place, and more.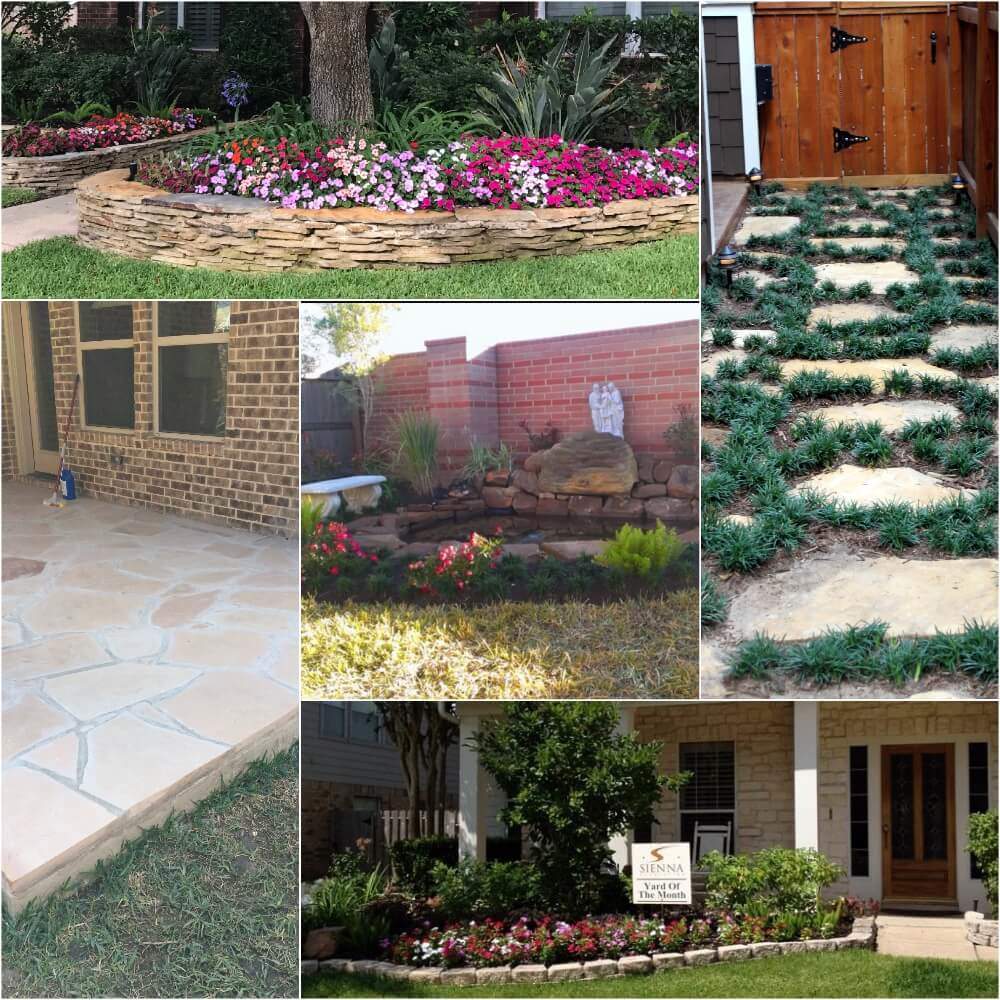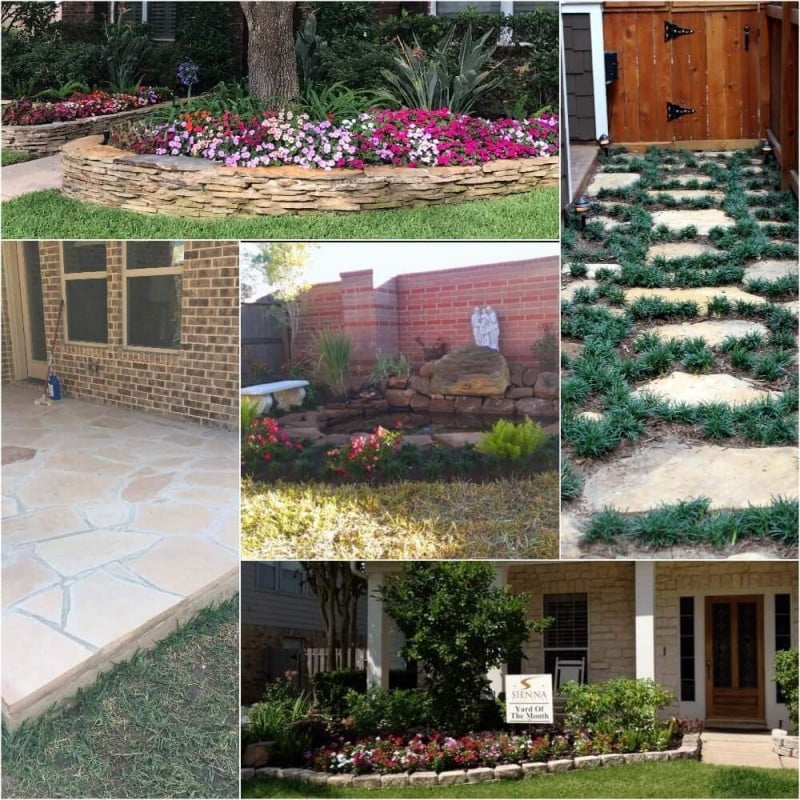 Landscaping refers to the broad spectrum of services that can sufficiently enhance your home. We provide lawn maintenance contracts with a one-year commitment that varies to your liking. Divided into subsections, our landscaping team handles any innovative services that you may need. Ranging from flagstone walkways to landscape drainage and full landscaping renovations. Houston Landscape Pros can answer any inquiries you have. See you on the site!
Couplet Landscaping  Renovations
Houston Landscape Pros has over 20 years of residential and commercial landscape installation experience in the Houston, TX area. We have seen it all. We are reviving total back yard renovation. As you can see, we offer full landscaping services, which include front and backyard landscaping. We provide lighting, which can enhance your nighttime extravaganza. However, we also install landscape drainage and underground sprinkler systems. Tree trimming, tree removal services, flagstone patio, and fencing are other services we proved. In conclusion, we install a variety of garden fountains create a critique for an exciting look to your landscaping. Tame the outdoors and give us a call today!
Please explore other sections on our website for more services.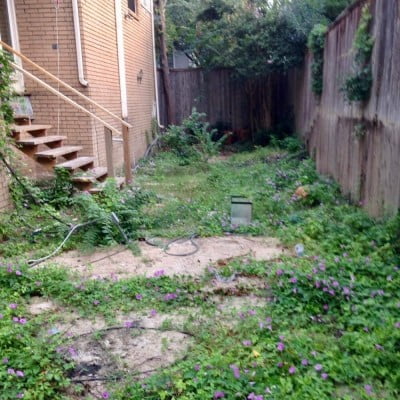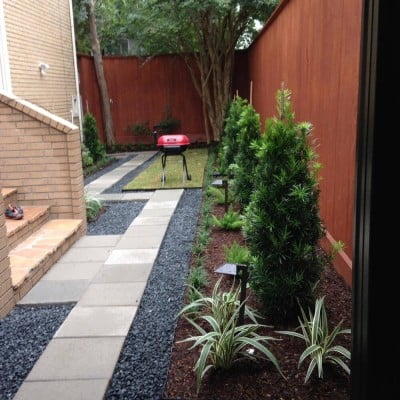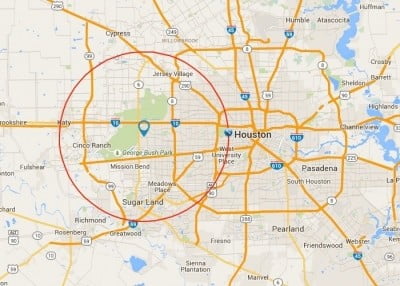 Limited Service Area Map

Houston Landscape Pros provided services to limited areas at the time. See If We Service Your Area! We offer Free on-site consultation as long as you are in our service area! For lawn sprinkler repair we do $45 trip charge.
Outdoor Landscape Lighting Options- We understand that you are unique, so Houston Landscape Pros had chosen a reliable product. In other words, Kichler outdoor landscape lighting has designed various style that is not just a beautiful lighting effect, capturing. Above all, functional for years to come.
Landscape Drainage Options- There three drainage option that Houston Landscape Pros recommends. For instance, french drain system, catch basin drain system, and sump-pump drainage system. Each storm drain system is different and utilized in unique situations. For example, the french drain system is typically at the base of the foundation or edge of the structure. Drainage is not a want, but a need. It is especially important when it comes to your home, not flooding. In conclusion, let one of our professional determine what type of drainage solutions would work best for your home.