Houston Landscape Pros is a local Houston landscaping, home improvement company. Transforming your outdoor living space is our specialty!
Landscape Drainage Specialist
Certified in Outdoor Lighting
Texas Licensed Irrigators
Landscaping Professionals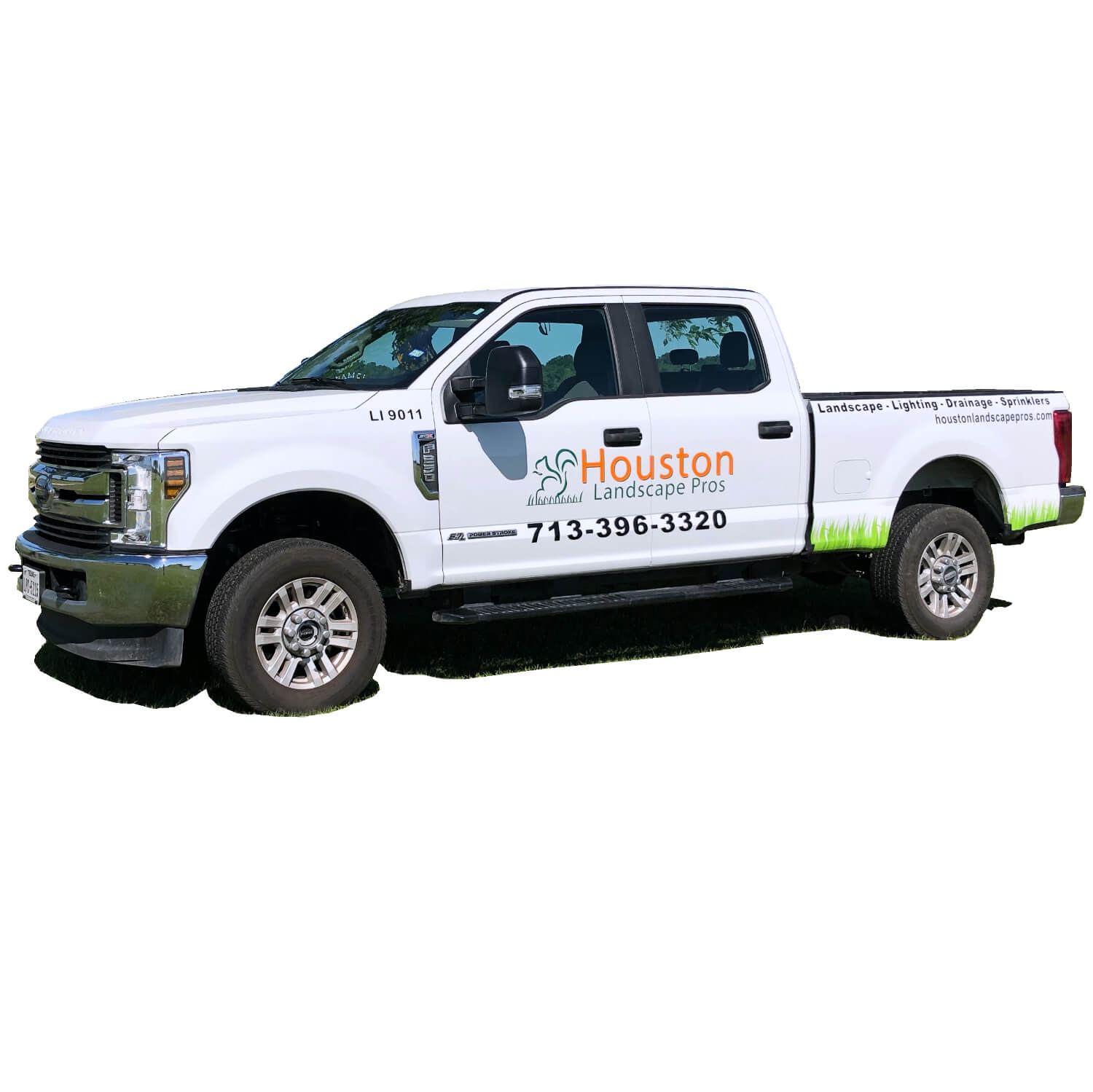 HOUSTON LANDSCAPE PRO SERVICES
We service parts of the following areas: Houston, Katy, Sugar Land, Missouri City, Bellaire, and Pearland, TX. Please visit our service area map below for more info.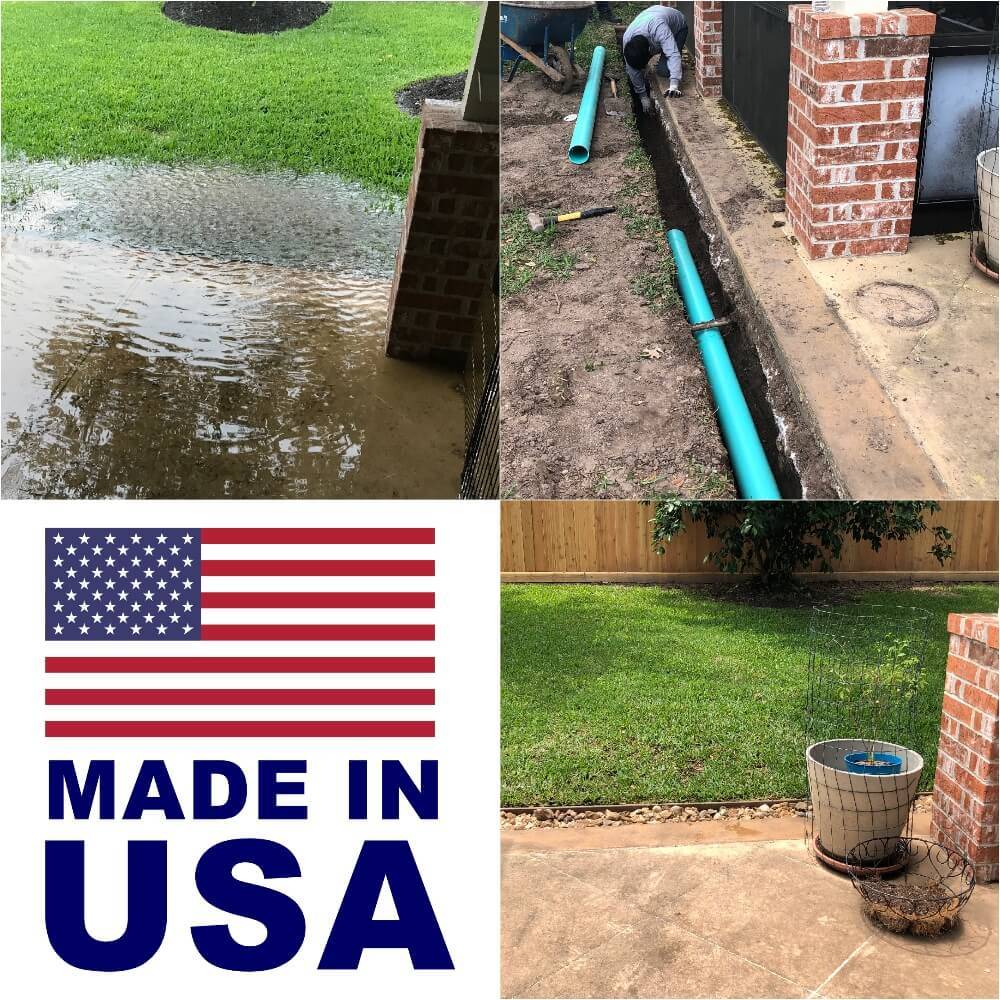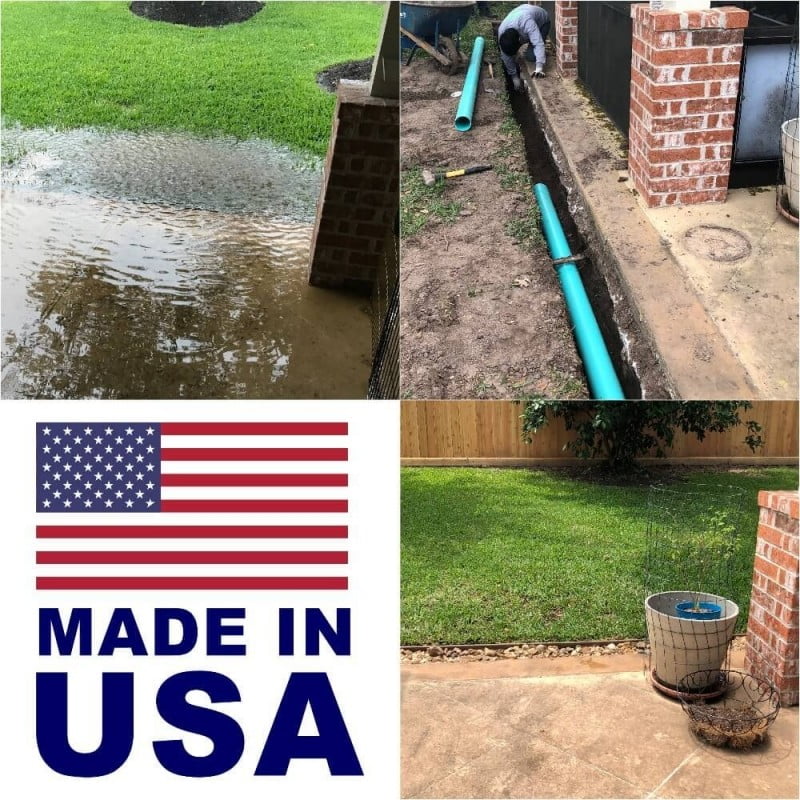 Houston Landscape Drainage
A proper Landscape Drainage System is essential for every home. It prevents water from damaging your home's foundation and the aesthetic look of your landscape. This fact is especially actual when water gathers near the base of a home or structure. Our landscape drainage experts with over ten years of experience know all the standard landscape drainage techniques. Thus, we install various types of drainage systems. Indeed, your property's trouble areas will dictate the kind of landscape drainage system installed. For instance, French Drain Installation and Catch Basin Drains are just two solutions. We will provide you with a landscape drainage solution that is guaranteed to work during our free estimate.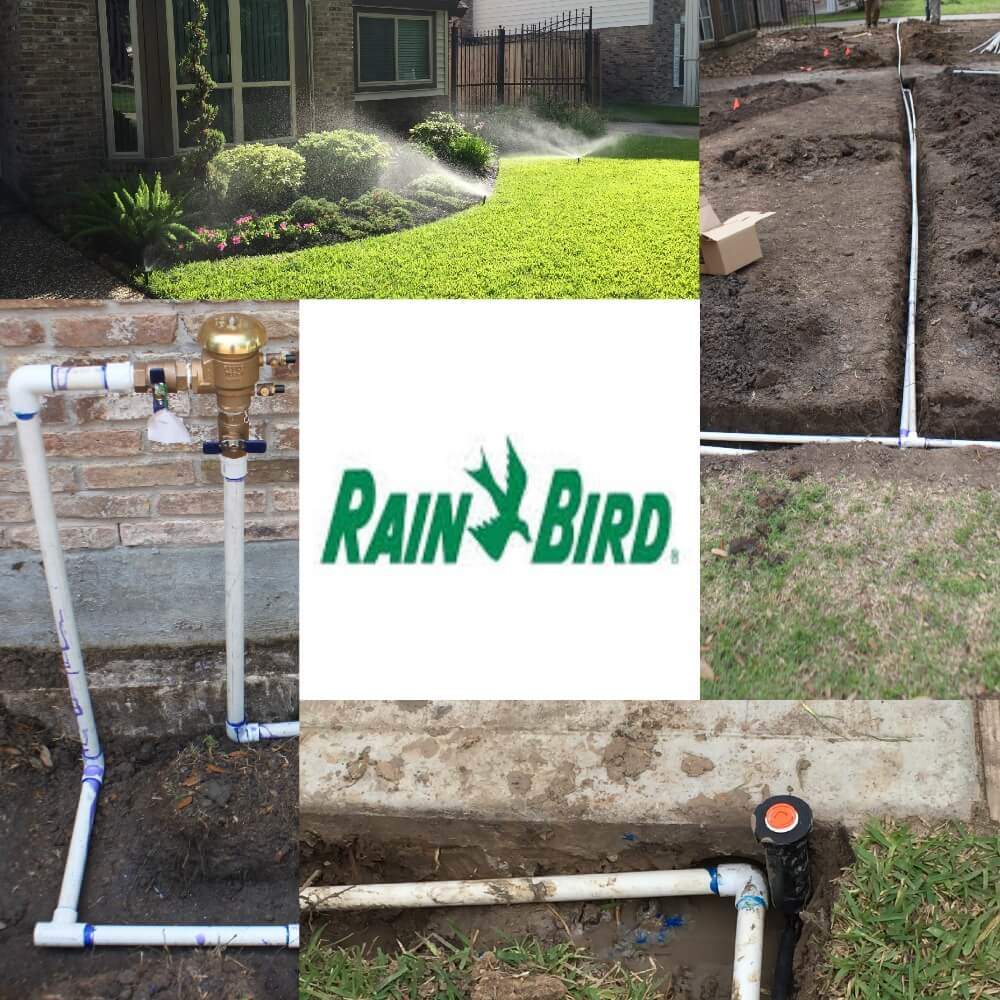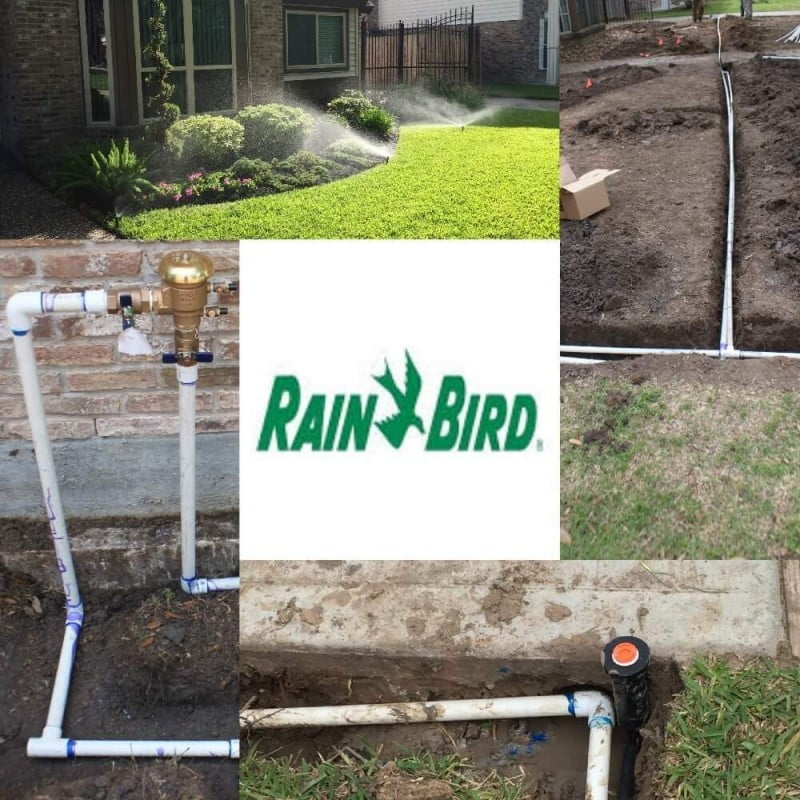 Lawn Sprinkler System Installation
Houston Landscape Pros proudly follows the best practices for all lawn sprinkler system installations. We choose the best parts- aiming for optimal water conservation. Our preferred brand is RainBird since they lead the industry in reliable, long-lasting products. Moreover, rest assured that we will do a full lawn sprinkler system design before installation. This precise system conserves water and keeps your plants healthy and beautiful. We can also help with any sprinkler repair needs! Visit our lawn sprinklers section to learn more.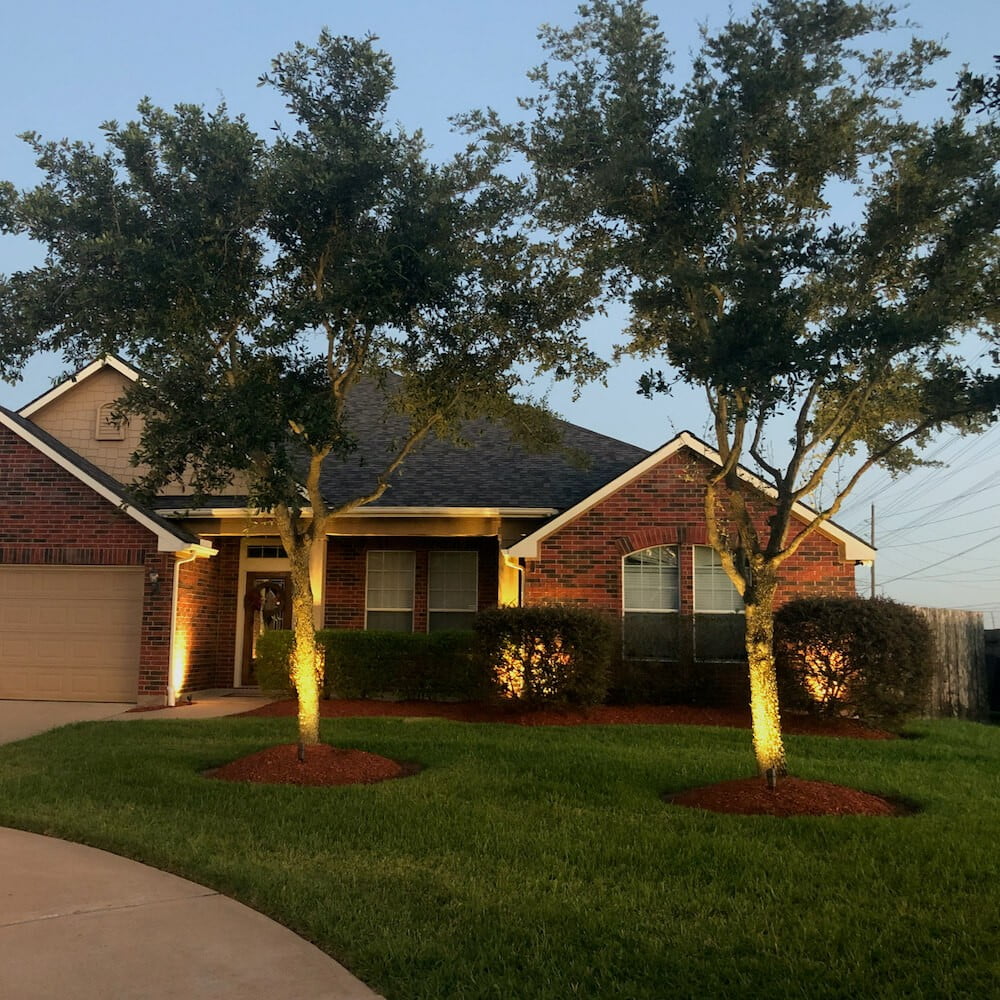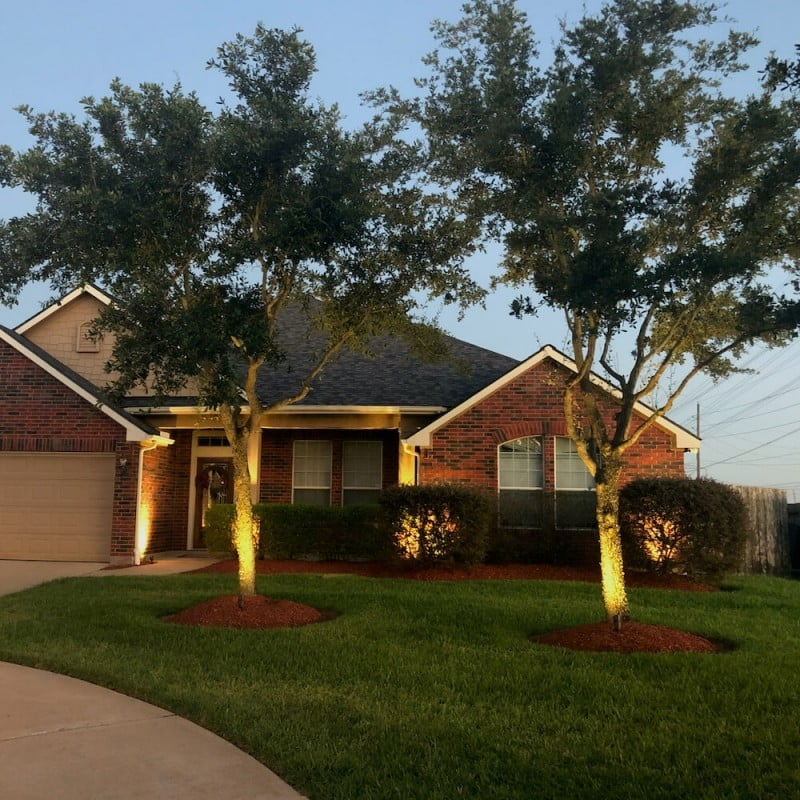 Houston Landscape Lighting
Houston Landscape Pros installs outdoor landscape lighting that can increase the beauty and usability of your outdoor space. Outdoor landscape lighting will increase safety by decreasing the chances of a break-in. Please take advantage of our free onsite consultations! Learn more in our landscape lighting section. We service the Cinco Ranch communities, Spring Valley, Bunker Hill, Hunters Creek Village, West University Place, and more.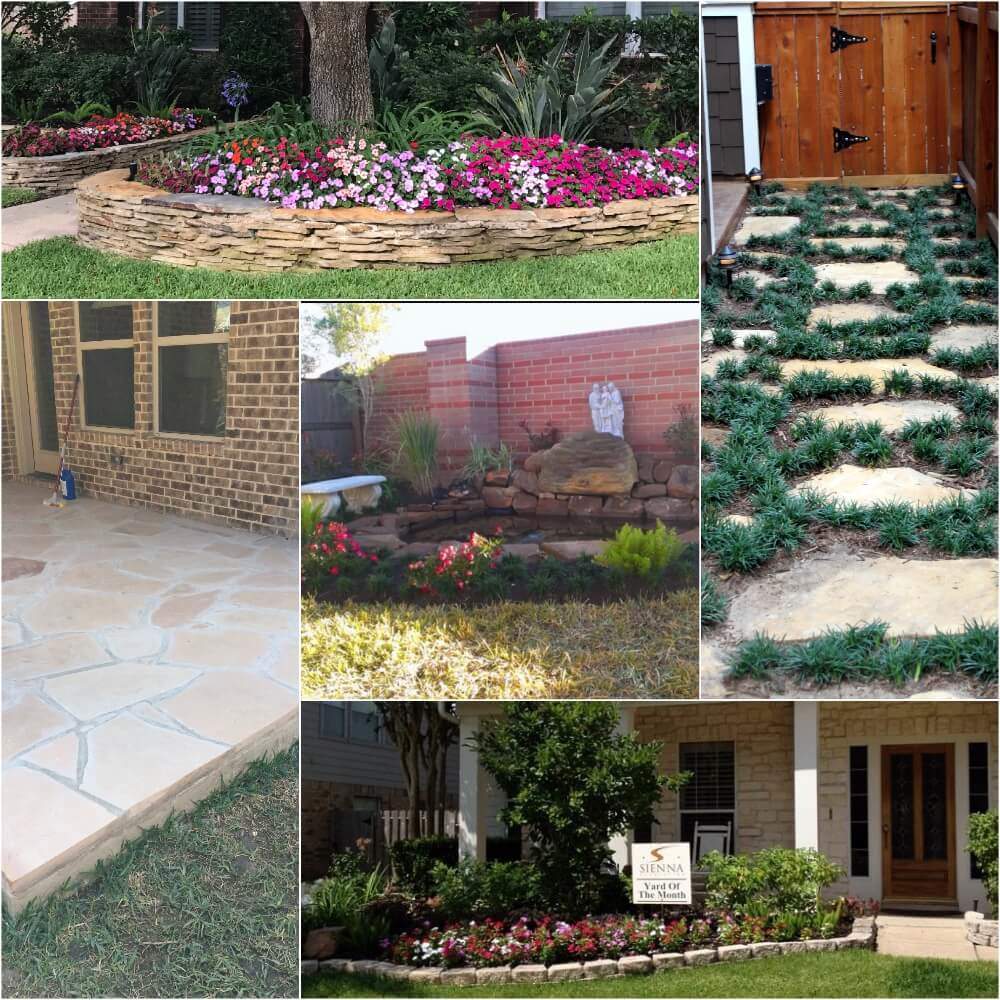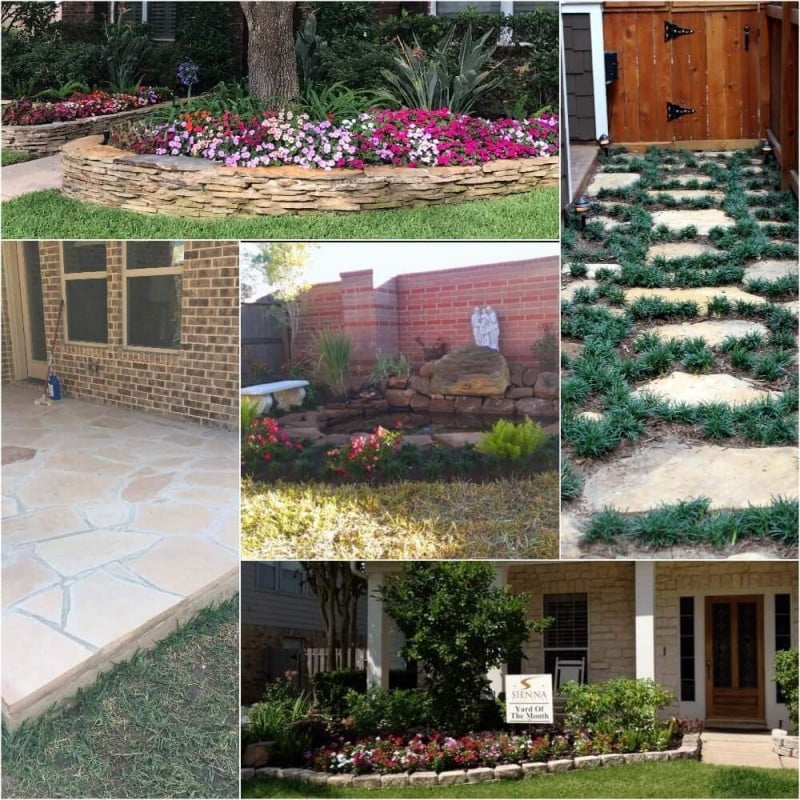 Landscaping refers to a broad spectrum of services that can significantly enhance your home. Without a doubt, our landscaping team can handle any outdoor project you would like to start. We install artificial grass, flagstone walkways, pavers, fountains, and more. We also take great pride in our full landscaping renovations jobs. Houston Landscape Pros can answer any inquiries you have; please, schedule a free on-site quote.
Houston Landscape Pros has over 20 years of residential and commercial landscape installation experience in the Houston, TX area. Our landscaping company revives total back yard renovation! As you can see, we offer full landscaping services. That includes front yard and back yard landscaping. Further, we provide landscape lighting. It can quickly upgrade your yard for night-time enjoyment. However, we also install landscape drainage and underground sprinkler systems. But that's not all! Tree trimming, tree removal services, flagstone patio, and fencing are other services we provide. Lastly, we install a variety of garden fountains to create an exciting yet serene look. Tame the outdoors and give us a call today!
Please explore other sections for landscaping design ideas in our landscaping page.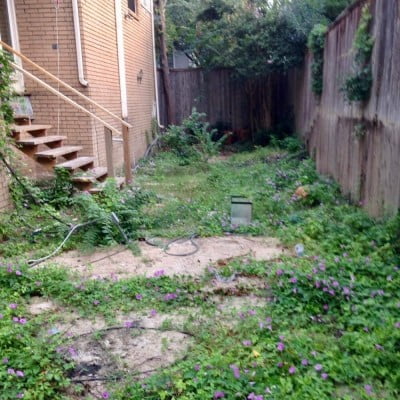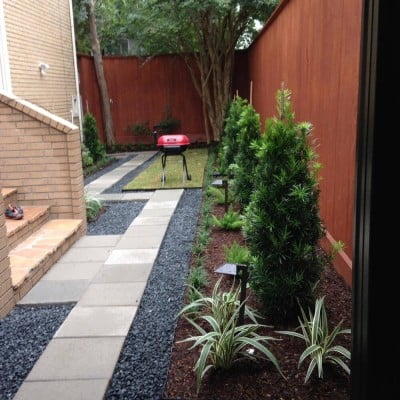 Artificial grass or "fake grass" made a massive wave in the greater Houston area recently. What a perfect solution for shady yards that cannot grow healthy grass! Many people also choose artificial grass for two main reasons. Firstly, it keeps a yard always looking green with little to no maintenance. Secondly, artificial grass saves 65 gallons of water per square foot a year. Further, there are three types: Pet Turfs, Landscaping Turfs, and Sport Turfs. Each kind of artificial grass includes unique features making it suitable for any homeowner's needs. Above all, Houston Landscape Pros is committed to using the best quality product from local companies in the USA. We use products that offer the best warranties. Please schedule a landscaping quote and ask about our synthetic turf options if you're ready to learn more!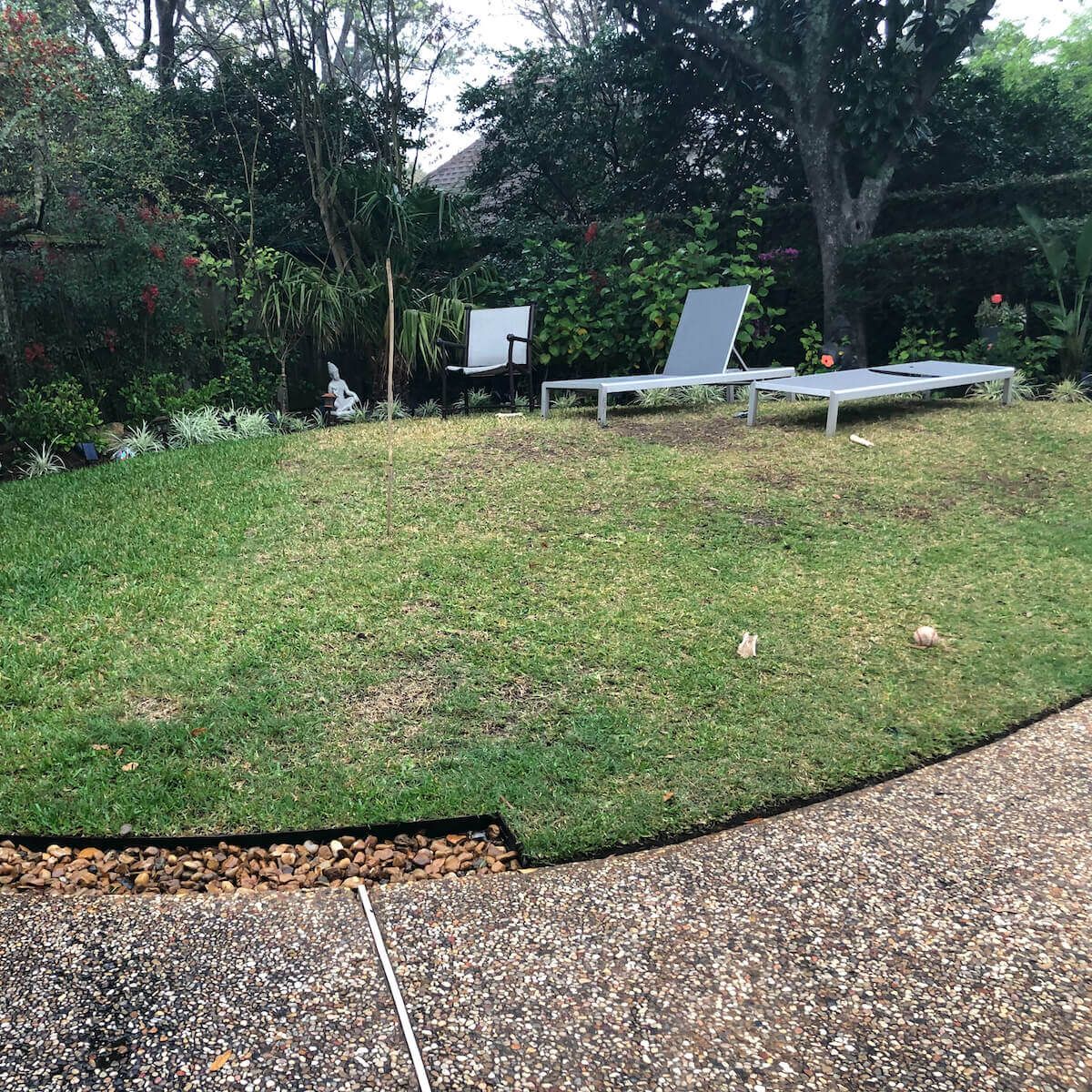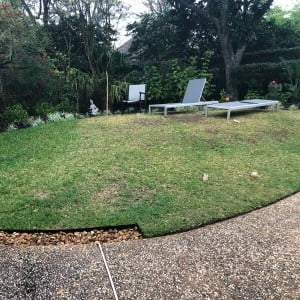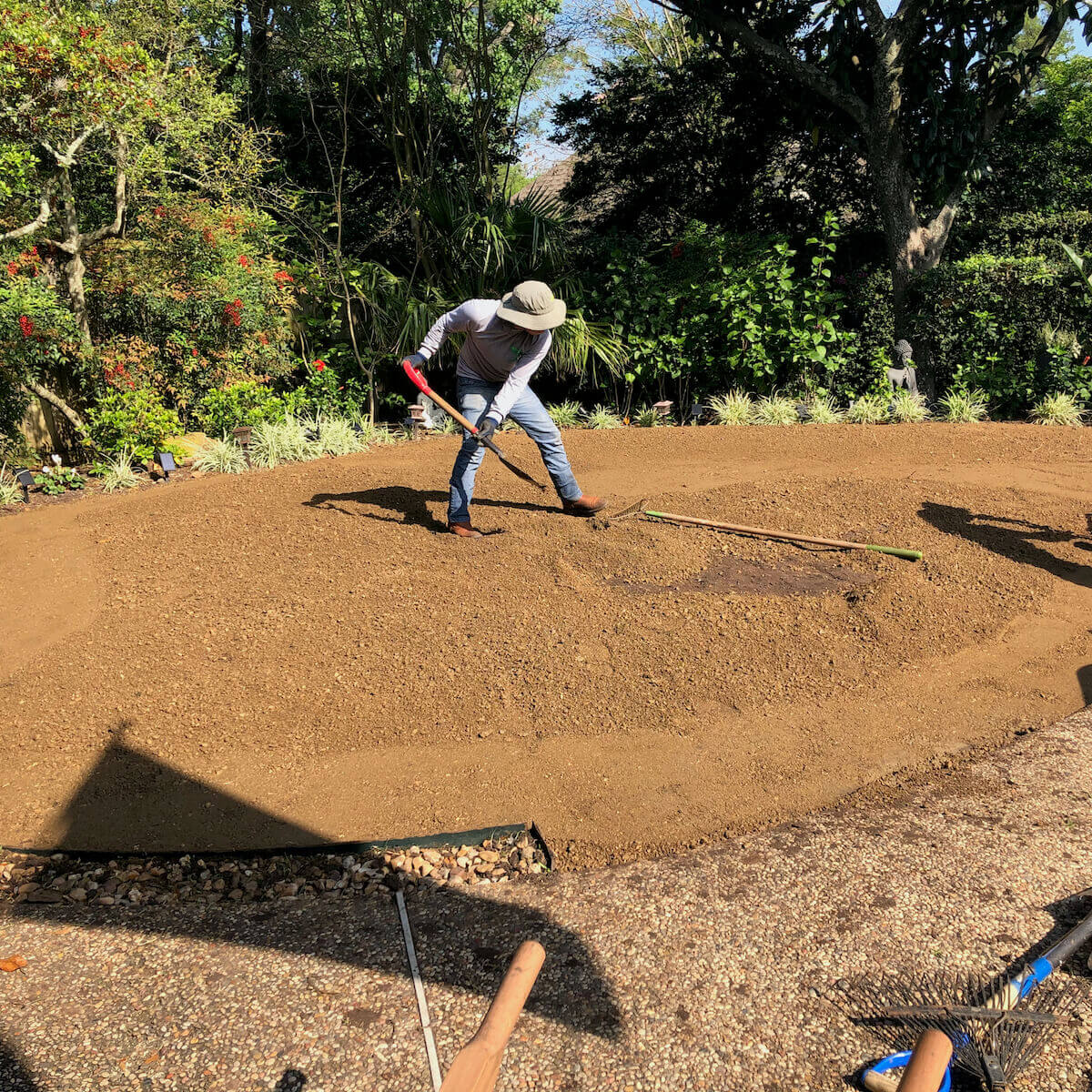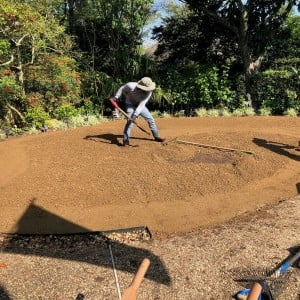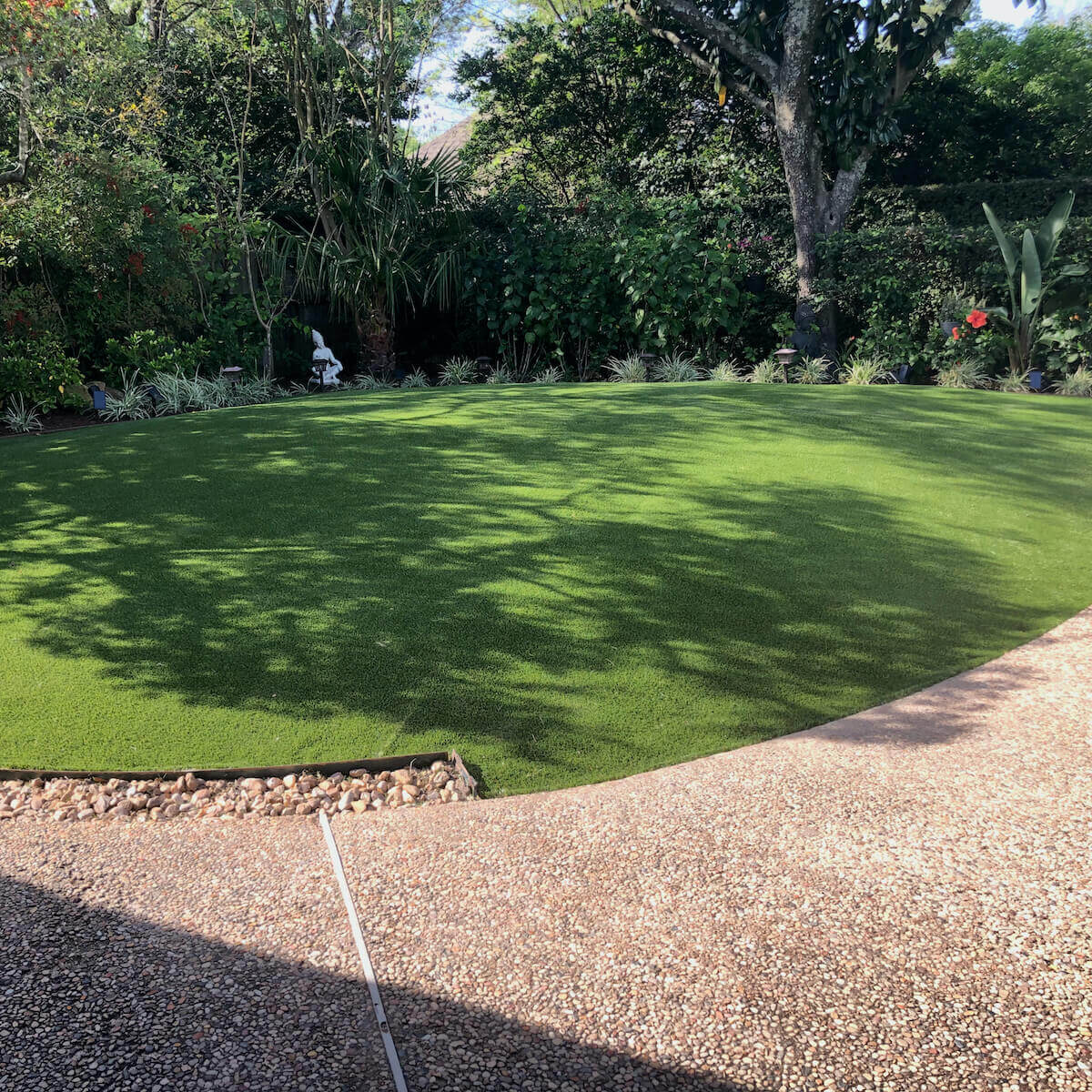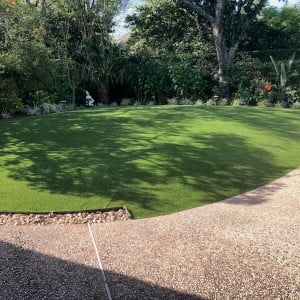 Outdoor Landscape Lighting Solutions
We understand that you are unique, so we tailor our landscape lighting designs for you. Again, we like using Kichler products that are top of the line. We love that they have so many products to choose from to find the perfect fit for our customers. These various styles create not just a lighting effect but one that's beautiful and captivating. Above all, we know it will be functional for years to come.
Landscape Drainage Solutions
There are three Landscape drainage solutions that Houston Landscape Pros recommends. For instance, french drain system, catch basin drain system, and sump-pump drainage system. Each storm drain system is different and used in unique situations. For example, the french drain system is typically at the base of a foundation or edge of a structure. Drainage is not just a want but a need. It is especially important so that your home can avoid flooding. Therefore, let one of our professionals find what type of drainage solution would work best for your home.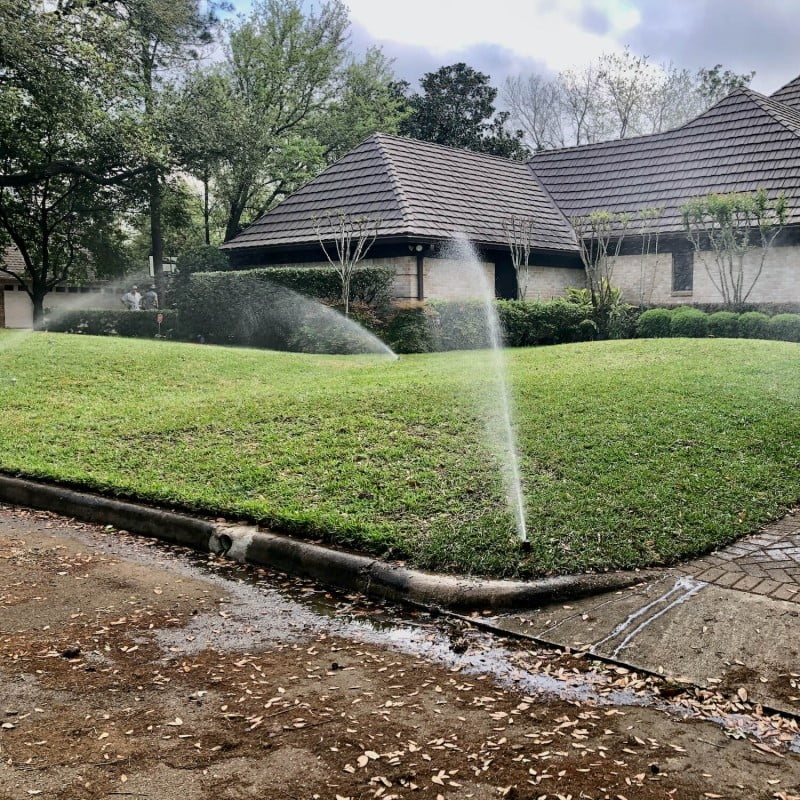 Need Sprinkler Repair?
Let one of our Texas Licenced Irrigator fix it!
Lawn Sprinkler Repair
We do charge $45 Trip Fee for Lawn Sprinkler Repair with in our service area. One of our licensed professional will be happy to come out to your property to check the entire sprinkler system.
Call us today to schedule an on-site consultation or submit an online landscaping quote!