Backyard Landscape – Houston
Houston Landscape Pros has complied our best backyard landscape jobs to help motivate and spark your journey to a total backyard renovation. On this page, we will provide landscape design ideas for your residential or commercial property. If you would like us to create a backyard landscape design, our skilled designers will happily assist you. We also design beautiful front yard landscape.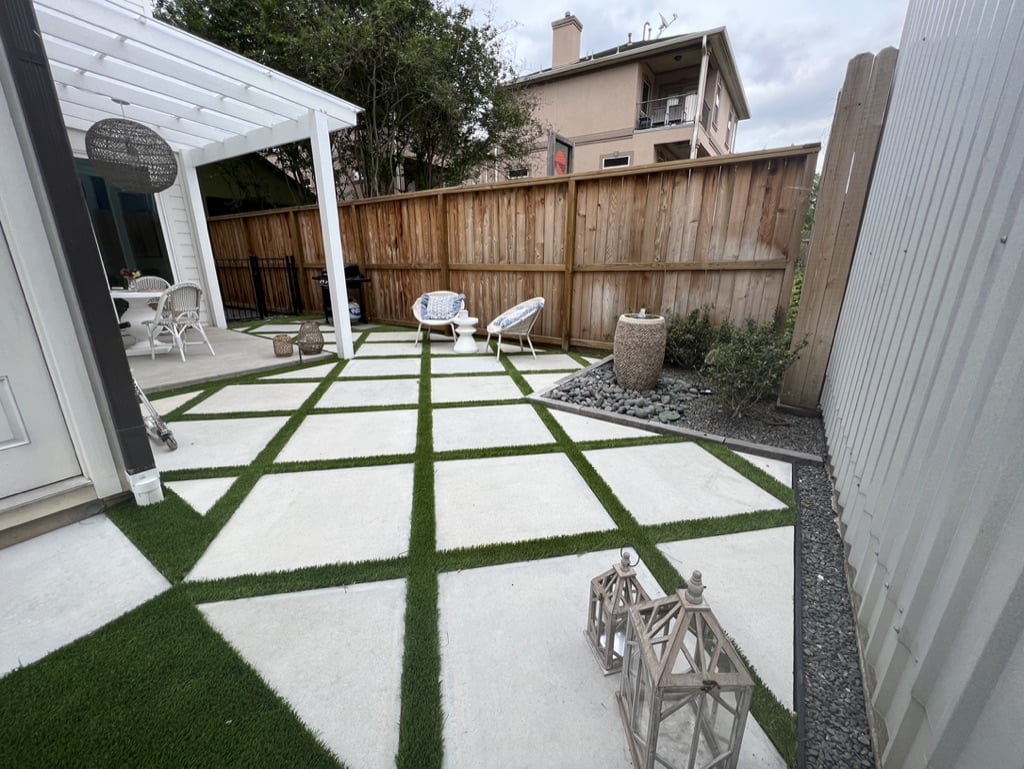 10 Amazing Backyard Landscaping Ideas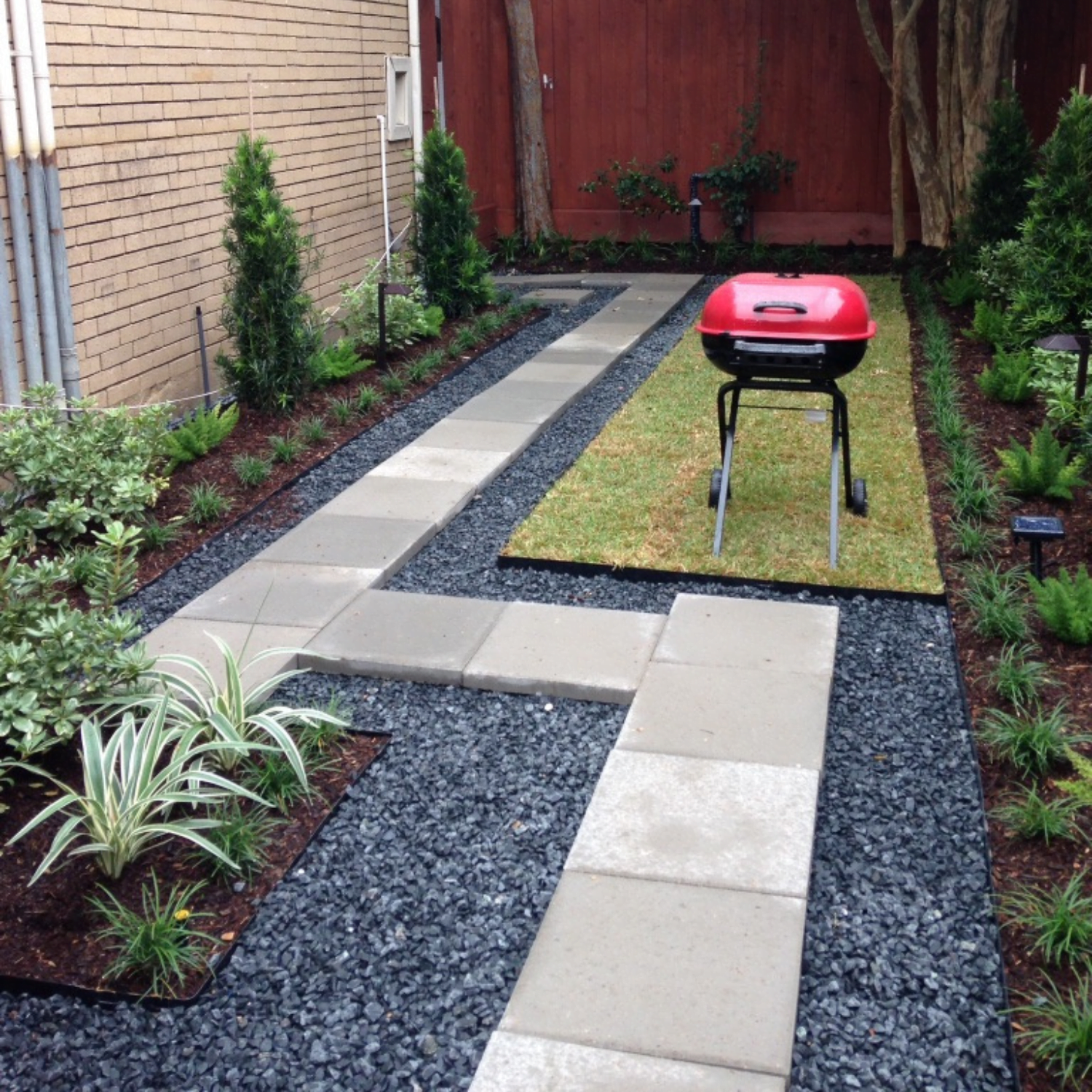 Residential home with concrete paver walkway, dwarf mondo grass, premium mulch, and various greenery.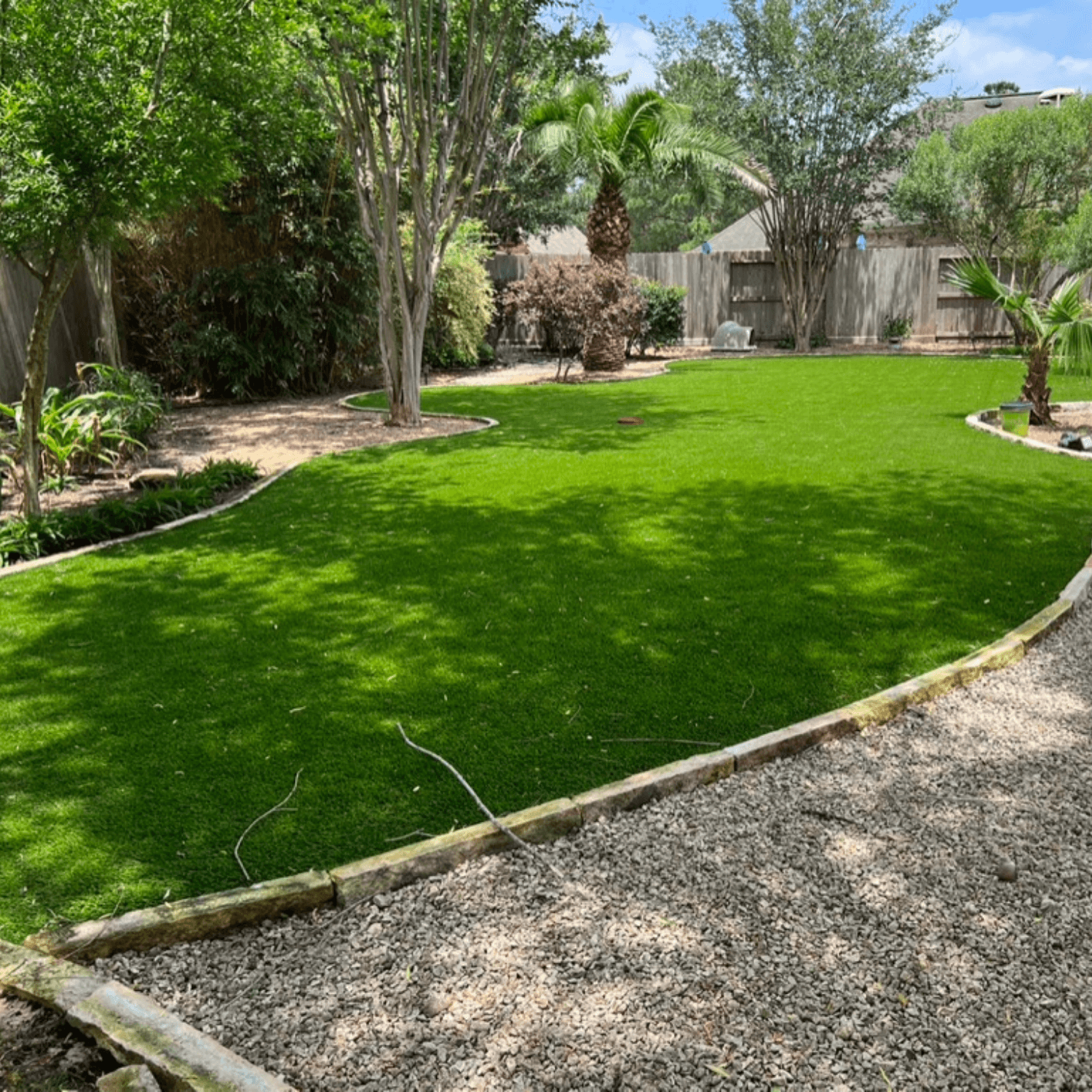 Residential home with a single layer natural rock border, premium gravel, artificial grass.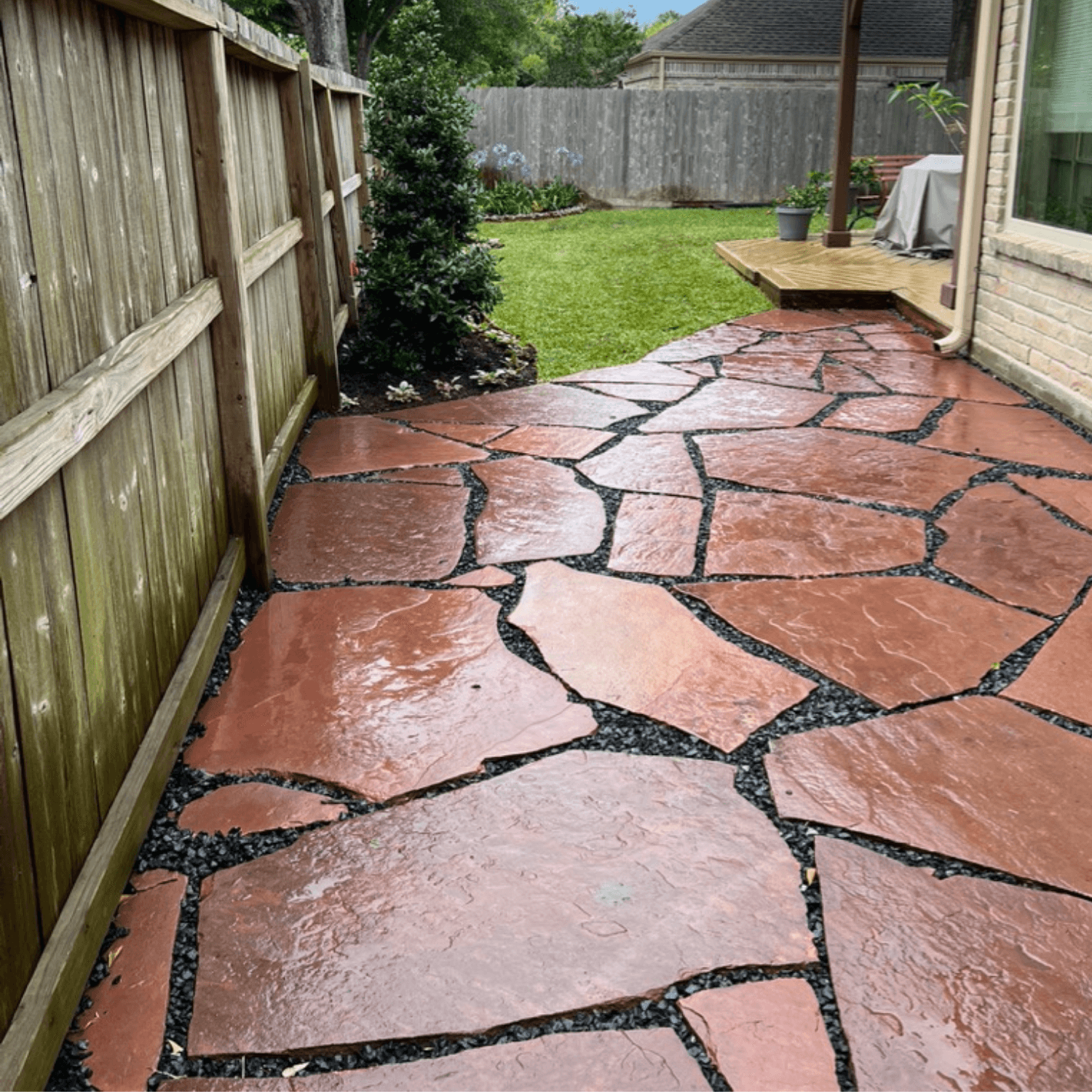 Residential home with natural flagstone amazona walkway. Decorated with black star gravel.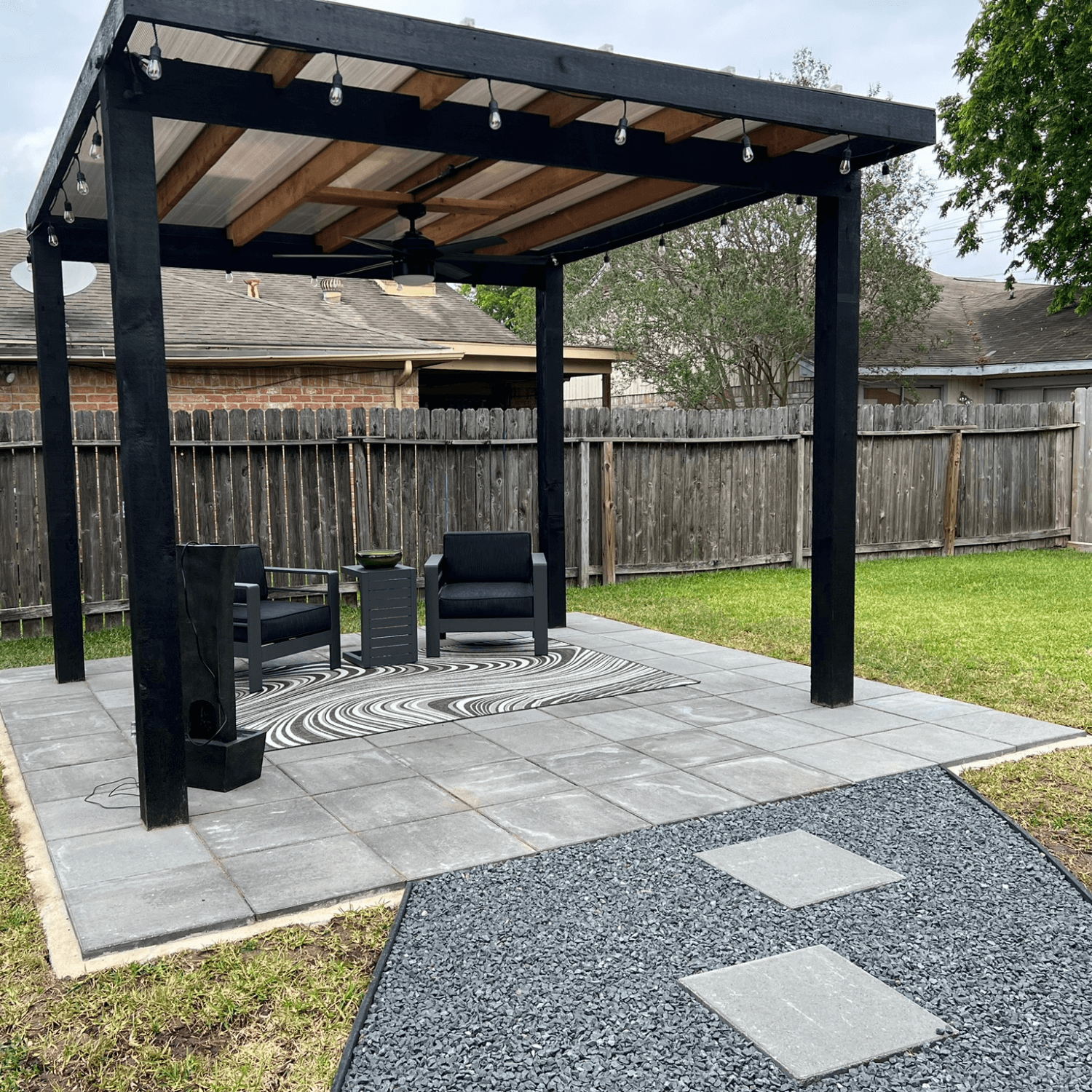 Residential home with modern patio pergola, hercules cover, 20×20 concrete pavers, and a concrete paver walkway.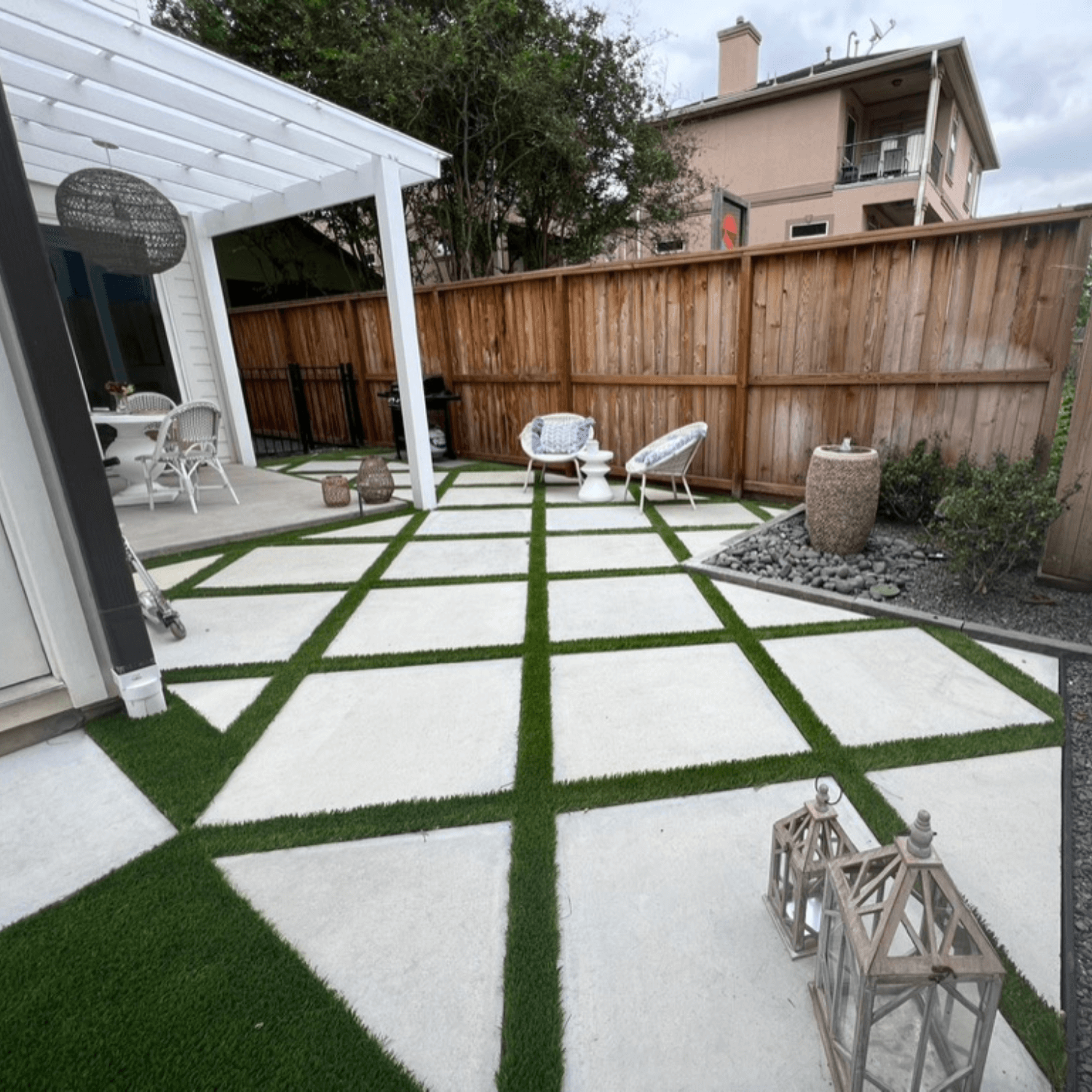 Residential home with white patio pergola, pendant lighting, single layer natural rock border, premium Mexican pebble, single pot water fountain, and a beautiful concrete paver design with artificial turf.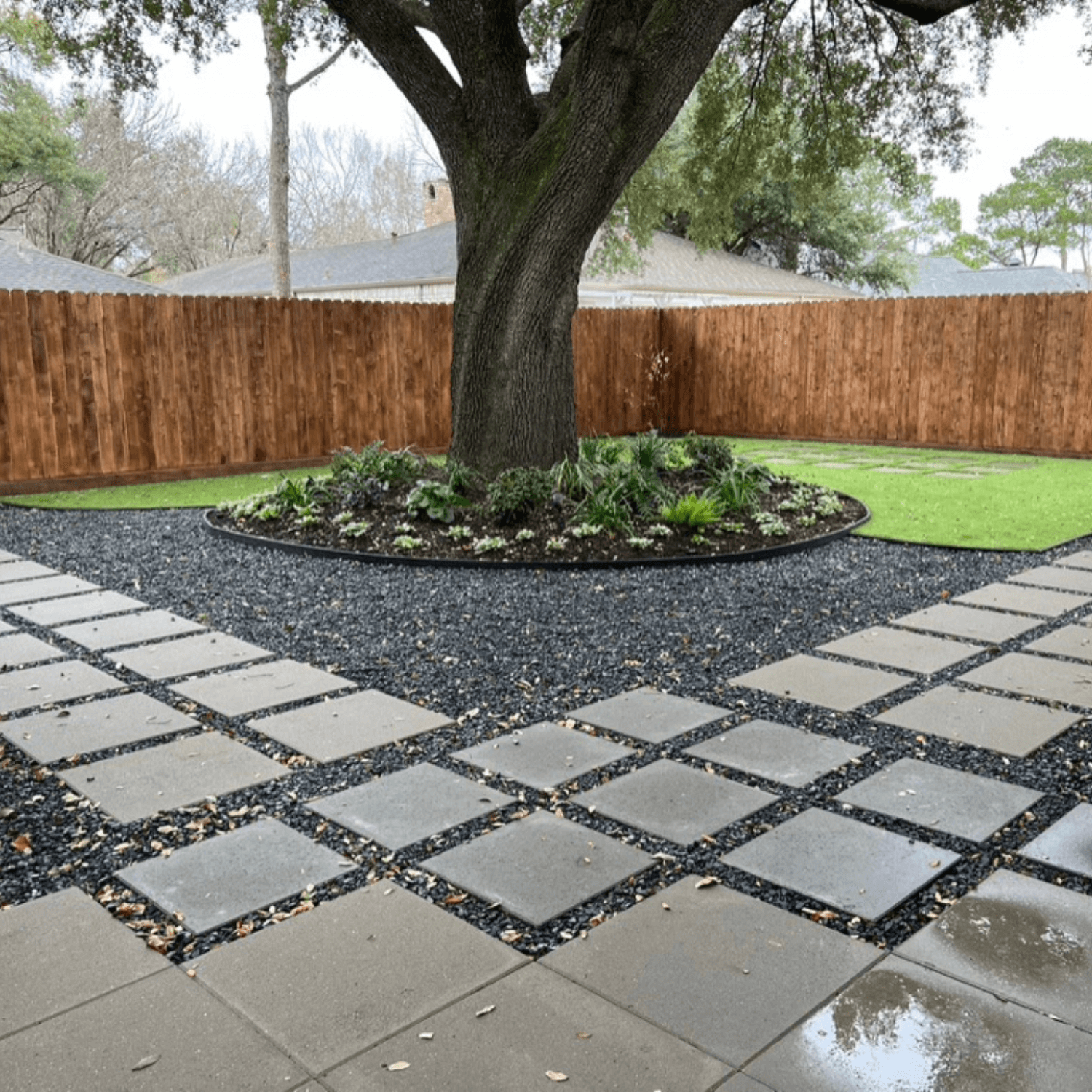 Residential home with beautiful landscaping around the large tree, professional landscape edging, concrete paver walkway with black star gravel.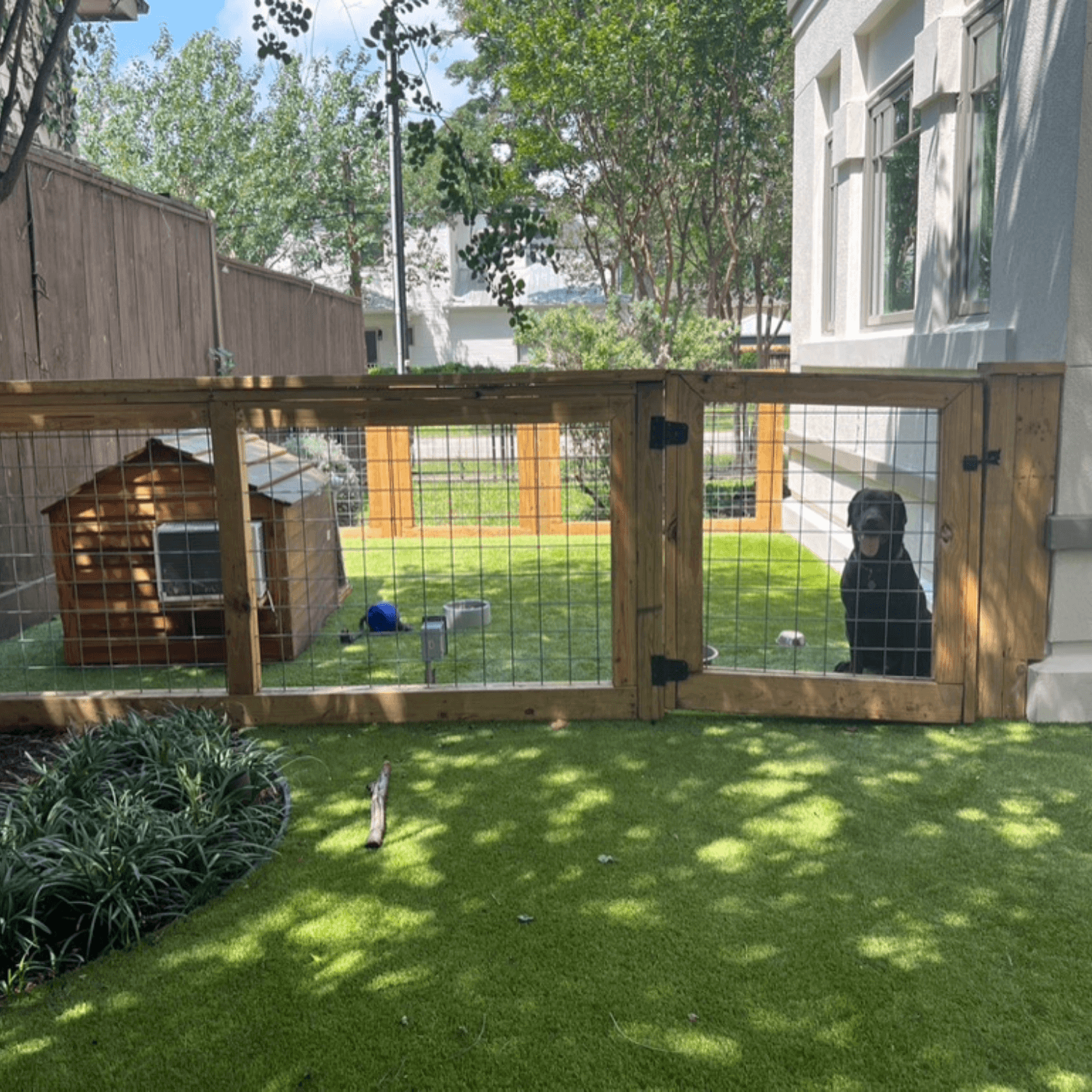 Residential home with outdoor dog yard, made from high-quality pet-friendly artificial grass and custom fence.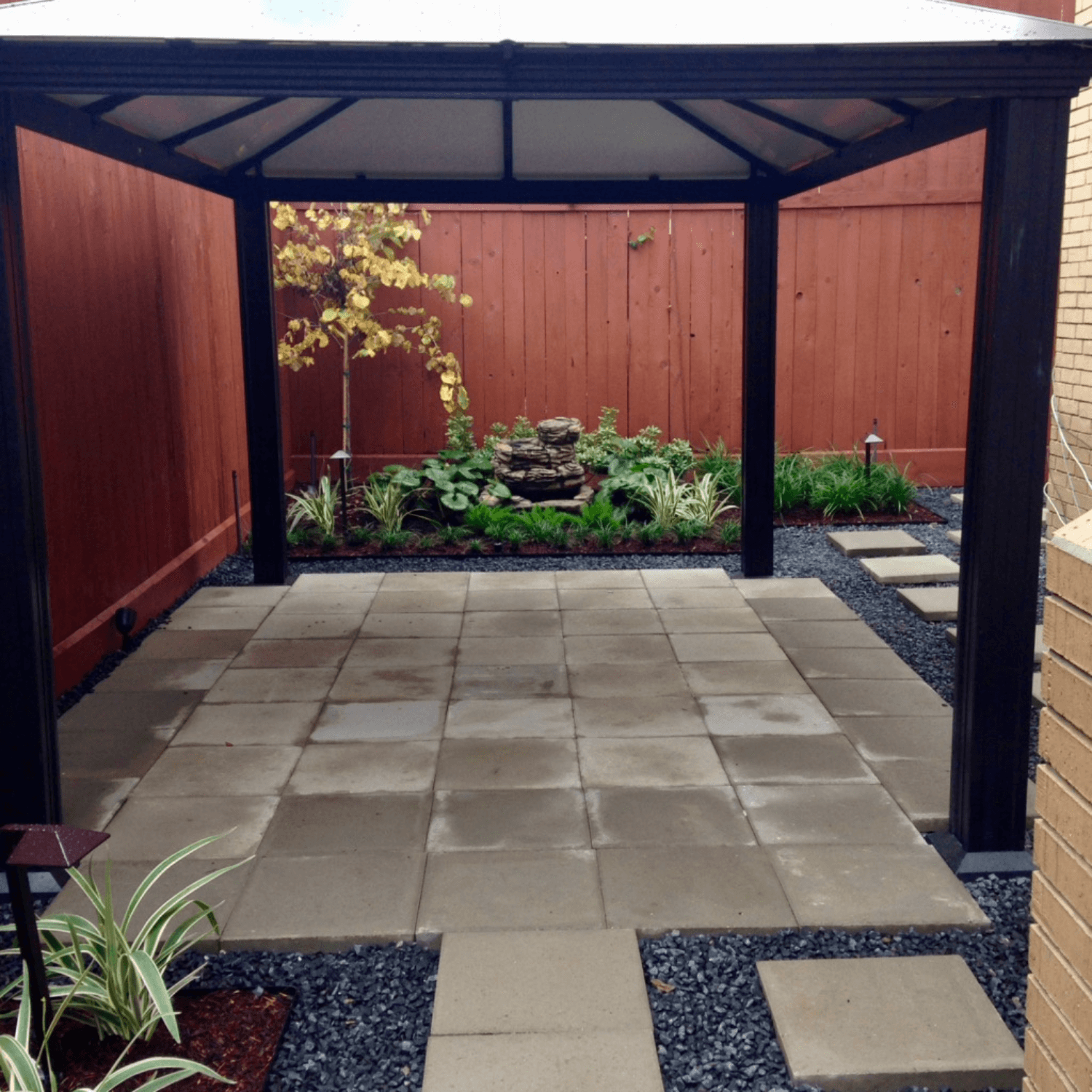 Residential home with concrete pavers, blackstar gravel ,premium mulch, various greenery, and landscape rocks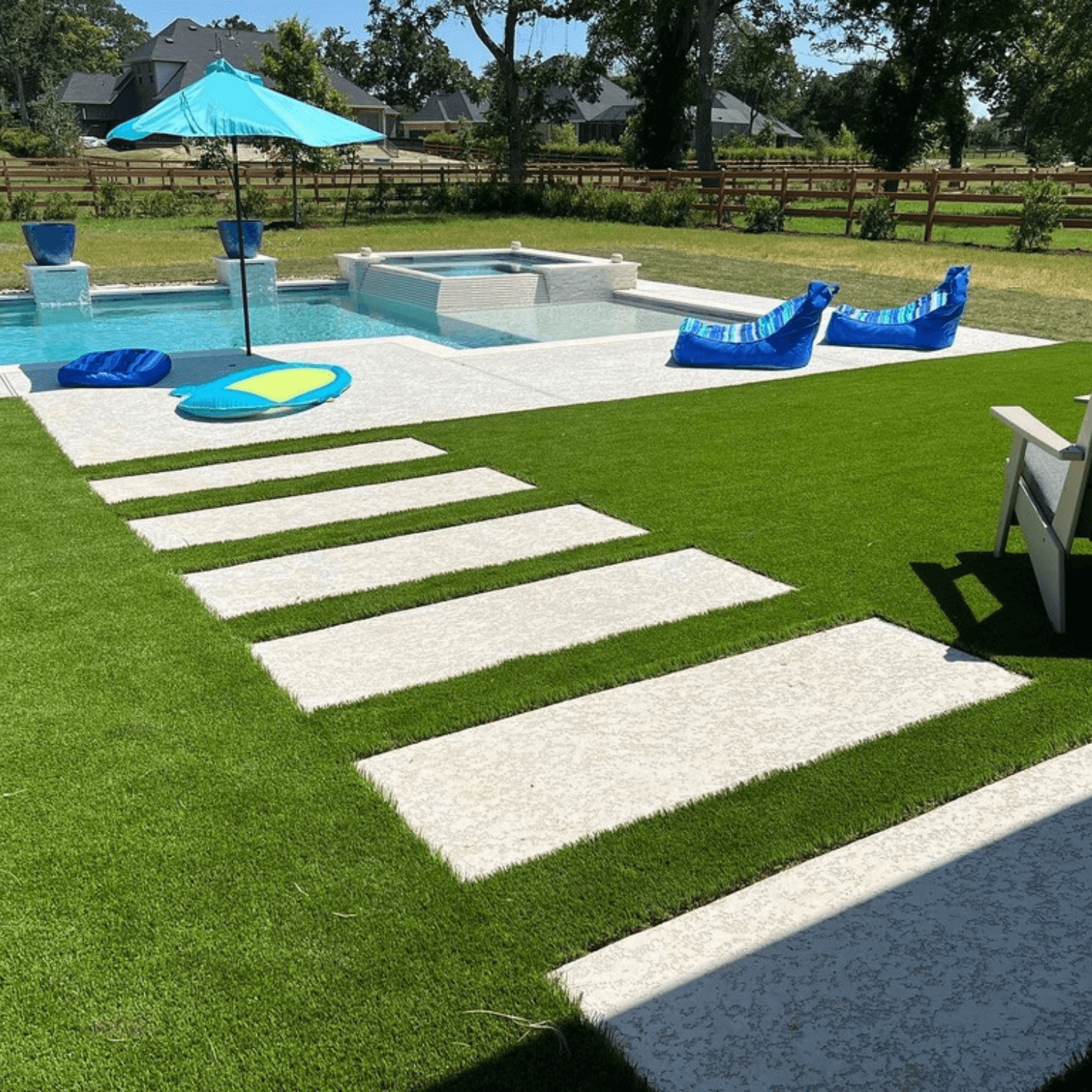 Residential home featuring a pool landscape walkway with artificial-grass
Residential home featuring paver patio with landscape, quality mondo-grass with various greenery.
Backyard Landscape Design & Installation
Our team of experienced landscapers will work closely with you to create a custom backyard landscape design that suits your preferences and meets your needs. We will evaluate your site and choose plants and hardscape elements that are suitable for your climate, soil type, and sun exposure. Our design will incorporate a mix of trees, shrubs, perennials, and annuals to provide year-round color and visual interest. Moreover, we can add hardscape elements such as landscape walkways, landscape edging, or patios to add structure and definition to the landscape. Outdoor landscape lighting can be installed to enhance the beauty of your landscape and provide safety and security at night. At the end of the day, our backyard landscape design services will not only add beauty and value to your home but will also make you feel proud of your property every time you pull into your driveway.
Contact us today to schedule a consultation and start the process of transforming your front yard landscape into a stunning outdoor oasis.
Professional Landscaping Company in Houston, TX
Houston Landscape Pros is a professional landscape company in Houston, TX. Indeed, we provide backyard landscape design services in the surrounding Houston, TX area. If you would like to book an appointment, please fill out our landscaping quote form or call us at (713) 396-3320 and a HLP representative will happily assist you.