Water Fountains
Houston landscape Pros installs water fountains for your residential or commercial property. Water garden fountains make a great addition to your landscaping, whether it is for your front yard or back yard landscaping. There are a large variety of sizes and configurations of water features available. For instance, if you are choosing between a modern look or more of a Texas look to the back yard landscaping, we can help make your dream a reality. In addition, we can include quality outdoor landscape with light and plants that can complement your unique style. In conclusion, we can come to you to give you a free on-site quote and warranty guaranteed. Don't pay more for less service!
If you would like to book an appointment, please call us at (713) 396-3320.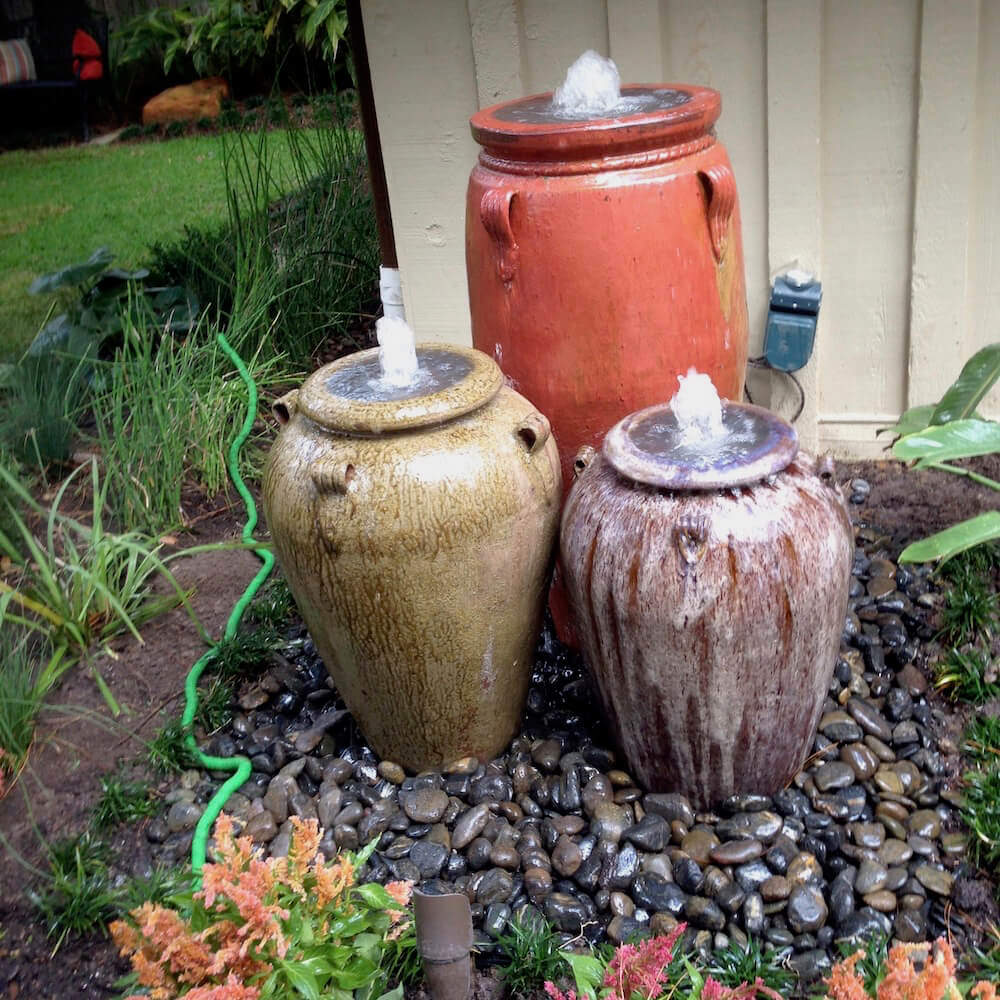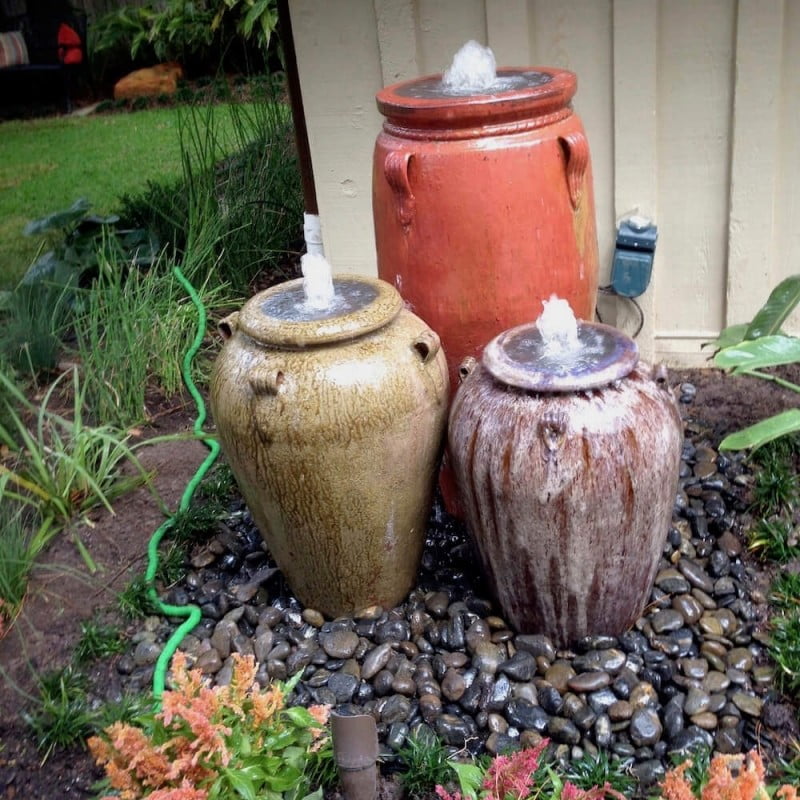 Three pot water garden fountain in backyard.