Proper landscaping can immediately improve the curve appeal of your home. Here at Houston Landscape Pros, we are happy to help you maintain or improve your home's landscaping. We are a locally owned company with two full maintenance crews and a landscape crew. We service South Houston, Katy, Richmond, Sugar Land, Missouri City in Texas (TX). Below you will find a few of our services. Please follow the links on the products listed below to learn more or contact us to speak to one of our service team menber.
Why Houston Landscape Pros?
Professional Crews with Uniforms
Top Quality Plant Materials
Proper Plant Fertilization
a. Promotes Healthier Growth
b. Use Specific Fertilization Ratio for Plant Type
c. Improper Fertilization will Scar a Tree for Life
Proper Amendments to Soil
a. Granular Insect Killer
b. Granular Disease Preventer
Experts in Landscape Drainage
Experts in Lawn Maintenance
Licence Lawn sprinkler system
Written Contract and Quotes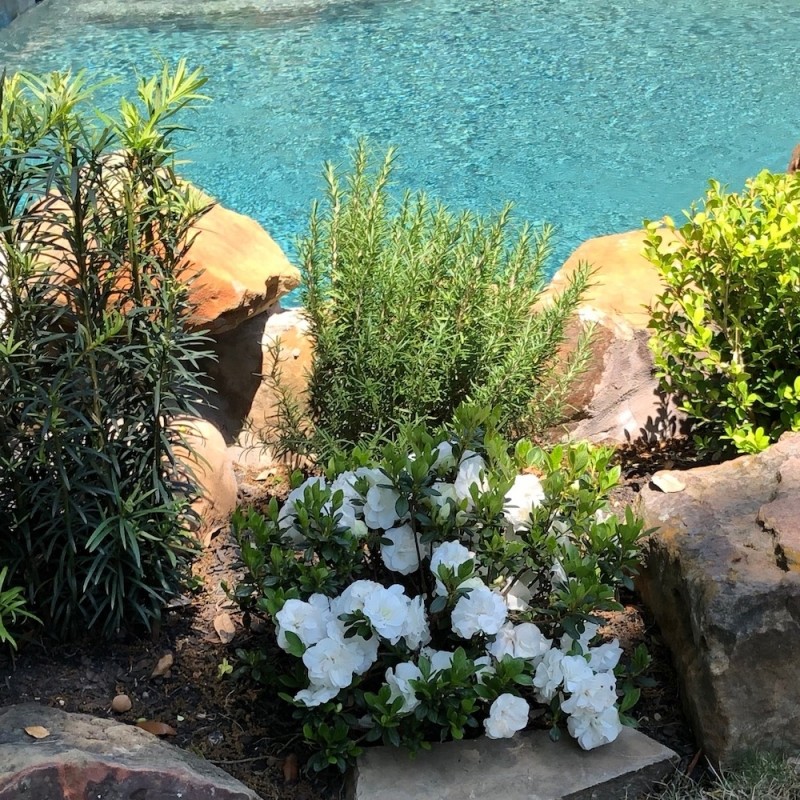 Why Landscape Design Is Important:
When designing your front and back yard landscape, you should consider landscape drainage, lawn sprinkler systems, and landscape lighting. Have you thought why landscape design is important? Well, here is several reasons and tips about why you need to hire a Houston Landscape Pros. We succeed in doing it right the first time. First, install landscape drainage, whether it is a french drain or a catch basin drain system, to stop foundation issues or flooding around the property. Also, retaining too much moisture in the landscape beds is a "big no-no." Second, install a lawn sprinkler system to water foundation and plants. This is essential for the dry season. A good sprinkler design is also important for water conservation and a long life span for your sprinkler system. Third, a professional landscape designer can plan your front and back yard design so that plants will thrive. A landscape designer will assess whether your property has full sun, partial sun, or shade and choose plants that can thrive. Placement of the plants is an equally important consideration so that plants have enough room to grow in the future. Lastly, consider landscape lighting. Outdoor landscape lighting will not only add curb appeal but also boost your home value. Another thing is that you can enjoy a beautiful landscape at night, not to mention that it adds safety. Call us today!