Houston Outdoor Lighting Company
Some homeowners in try to cut costs by doing their outdoor lighting instead of hiring a certified outdoor lighting company. You might think that Outdoor Lighting is a do-it-yourself project. However, there are several important reasons why you should hire a professional.
A landscape lighting contractor navigates landscape lighting projects' complexities and solves issues related to the installation process.

The expertise of professionals will save you from an unpleasant experience.

An experienced installer knows about design, components, tools, and troubleshooting.

The job done right the first time.
The labor for outdoor lighting requires digging and burying, which can be a hassle on your own.
Outdoor Lighting Contractor Benefits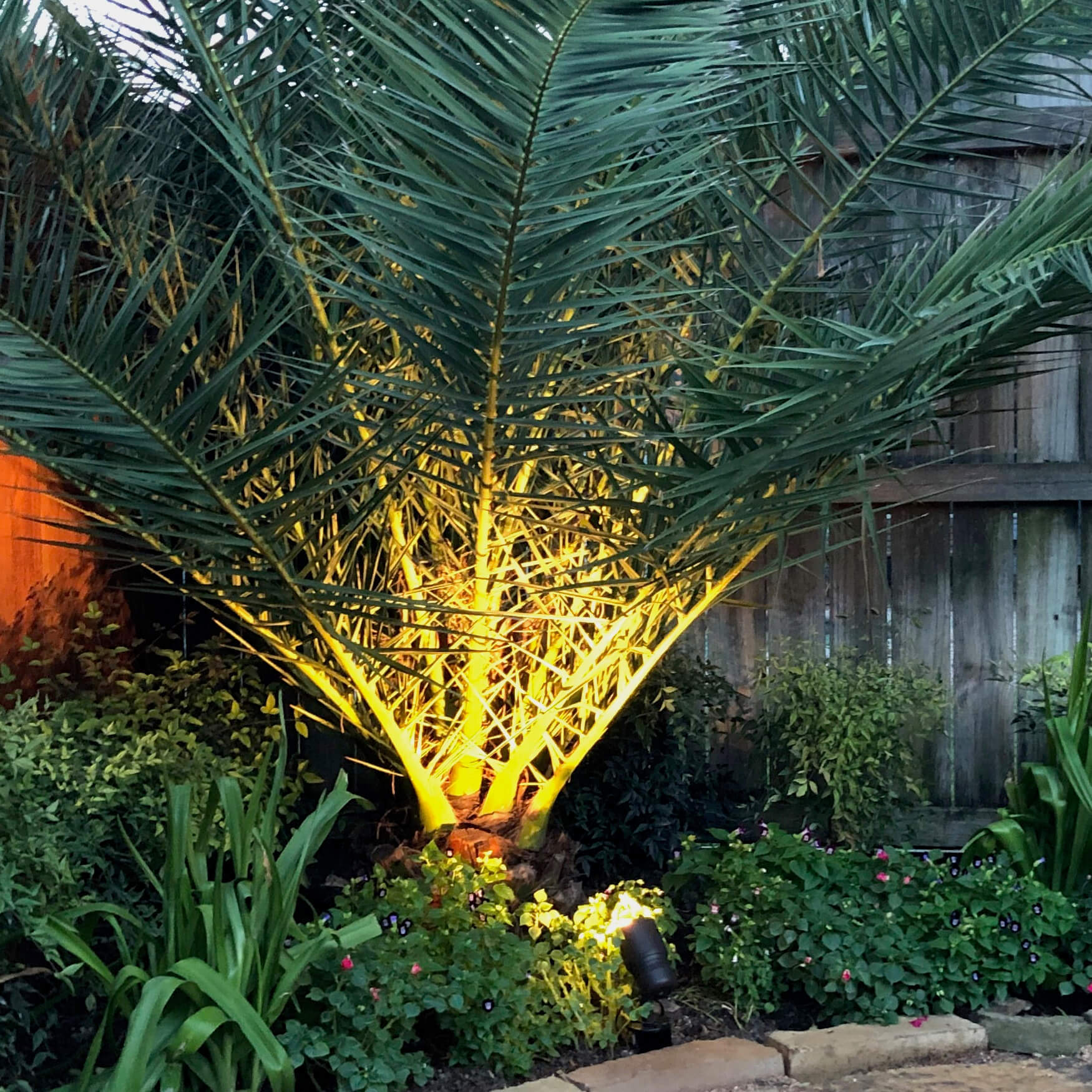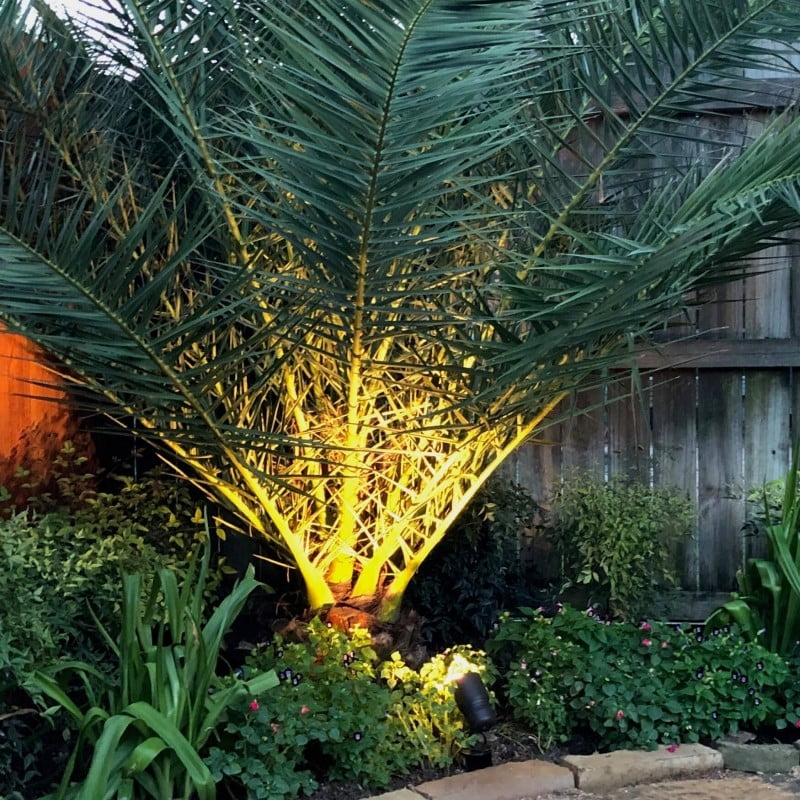 Here shows an VLO Small Accent fixture shining against a Mexican Palm.
Hiring an amateur can lead to repeating work in attempt to perfect it, which can lead to a waste of resources and money.
Our outdoor lighting contractors have gone through extensive training courses. They know how to determine the right number of lumens for your home so that the lighting is not too bright or too dim.
Outdoor lighting professionals have learned proper angles for lighting areas of different shapes and heights.
Avoid a common mistake that an unprofessional can make is positioning light fixtures at the wrong angle. If the light is not shining in the right direction, this can be a severe safety issue.
If the fixture's position is incorrect, the person may not see a step, causing a fall.
A further problem with misplacing light fixtures is glares. Glares can shine in a camera lens, blocking any security cameras from accumulating proper footage.
Therefore, if an intruder entered the yard, the video would only provide bright light, with no trespasser identification.
Ultimately, the safest and most cost-efficient way to get outdoor lighting for your property is to hire a professional outdoor lighting company the first time.
Outdoor Lighting Company Installs
There are two misconceptions regarding the installation of outdoor landscape lighting. First, many people may think that running wires are easy. However, cutting through landscape shrubs, tree roots, sidewalks, and possibly driveways is a complex process. Professionals may use heavy-duty tools such as a Sidewalk sleever to bore under paths. How about troubleshooting? What happens if you have a blinking light fixture? You may not have enough voltage, or you could be getting power fluctuations or surges. It could be as simple as a connection failing. However, a failed connection could require a voltage meter along with proper knowledge on using it to solve the issue.
The second misconception about Outdoor Landscape Lighting regards the time commitment. Many people think that an Outdoor Lighting installation is a quick process. In reality, this is not always true. First, one must devote time to brainstorming how they will tackle the job. Each step needs to have a thorough plan before even starting the work. The planning process may take an extensive amount of time for an unprofessional. An individual new to lighting could take several days or longer for a typical lighting installation. However, professionals view lighting as just another job with a streamlined process. A certified professional will go straight into laying out the components and running the wires.
So the choice is yours: do it yourself and accept risks or save time by hiring a landscape lighting contractor. Visit our page to gain inspiration for outdoor landscaping lighting ideas.
Why Kichler landscape lighting?
As a Houston outdoor lighting company, Houston Landscape Pros takes pride in using high-quality products. Therefore, we choose Kichler for all outdoor lighting projects. Kichler landscape lighting for 25 years has maintained best performance in outdoor lighting products, since they continuously troubleshoot and advance their products. For example, Kichler has lighting fixtures that come with three-lumen options that are simple to adjust. Kichler's features allow lights to switch between low, medium, or high settings. Adjusting the light's brightness is beneficial to plant growth since plants vary in the amount of light they need as they mature. In other words, they make landscape lighting fixtures specially designed for flexibility, superior efficiency, durability, and rock-solid performance. If you still have unanswered questions Kichler, visit our Outdoor Lighting page.

Outdoor Lighting Features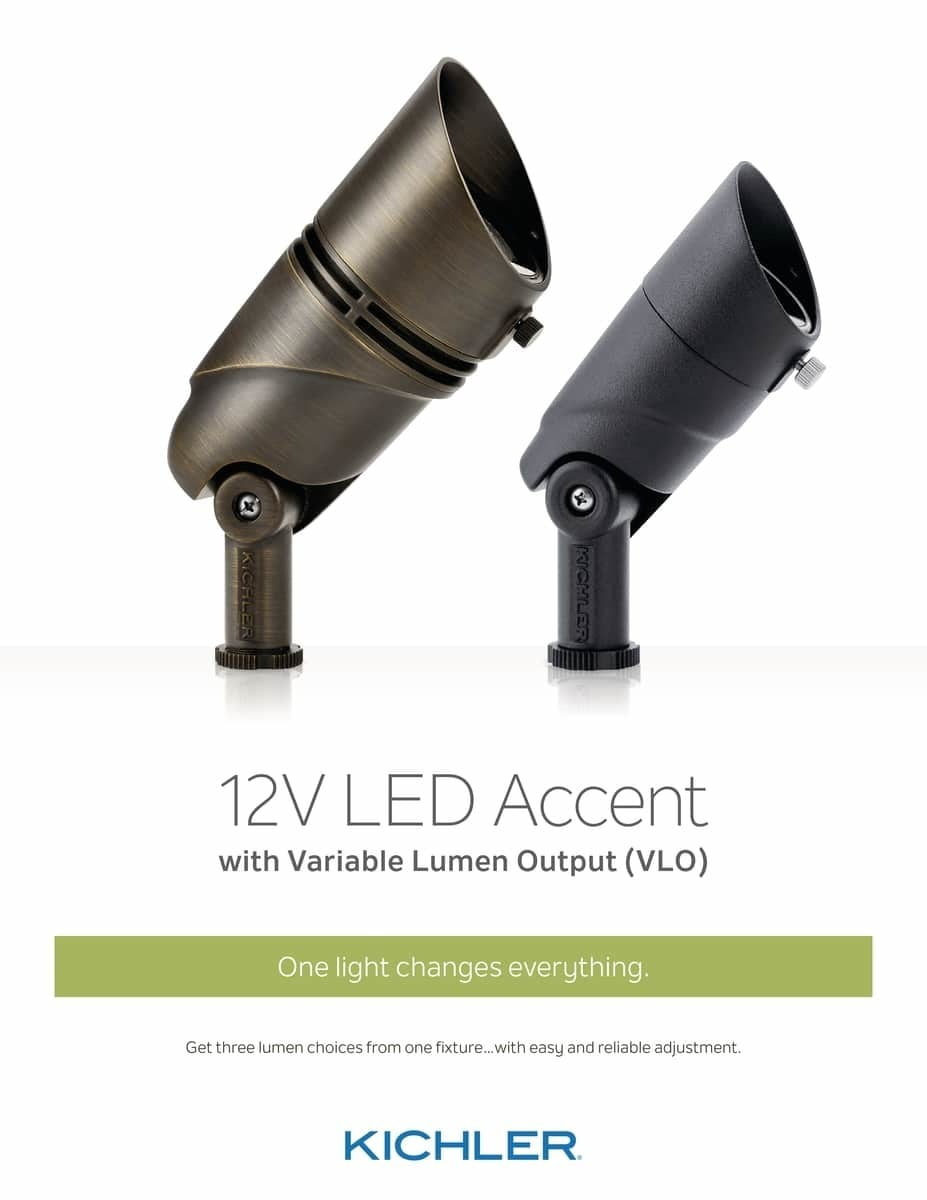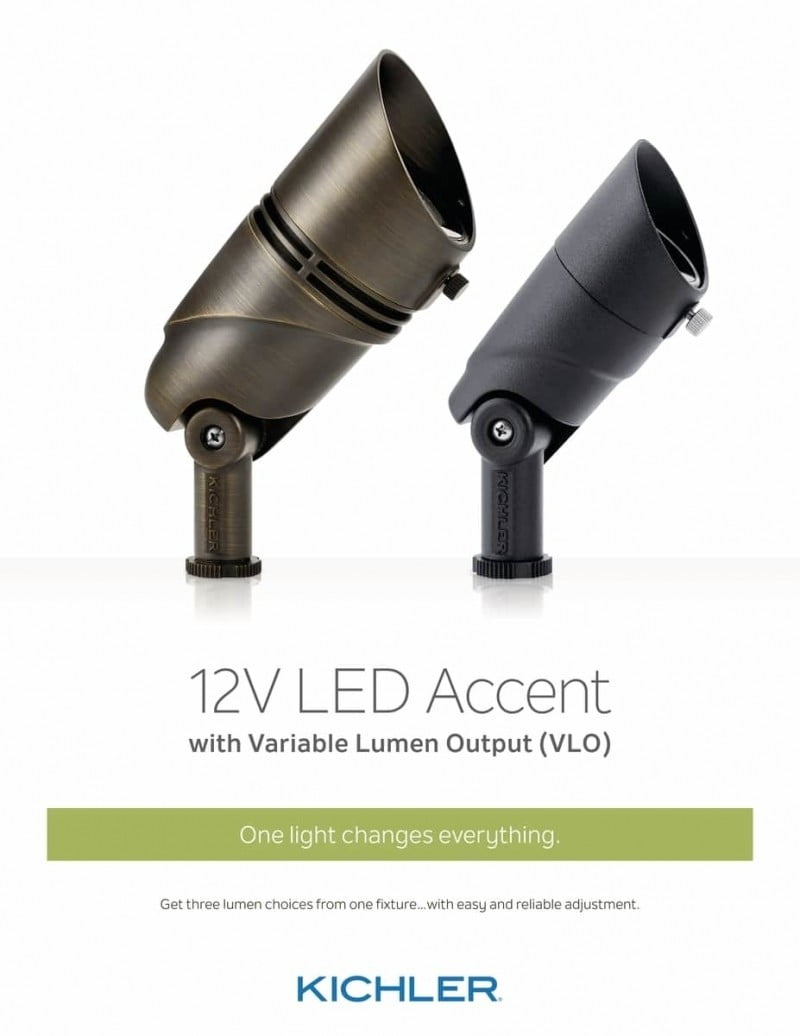 In outdoor lighting features, there are many options to choose from. Some choices include accent lights, wall wash lights, wall lights, and in-ground lights. Each comes in different levels of brightness, beam spreads, and color temperatures. Out of the many types of outdoor landscape lighting in Houston manufacturers, Houston Landscape Pros chooses Kichler. Kichler is a leader in advanced LED outdoor lighting. Their products are reliable, maintenance-free, and save customers money in the long haul due to the longevity of their products. Kichler designs its LED components in such a way that they use 75% less electricity than any other standard lighting fixture. As a result, customers enjoy well-lit outdoor living spaces without a skyrocketing electricity bill.
Landscape Lighting Low-Voltage Transformer
In the outdoor lighting Houston market, low-voltage is in high demand due to its energy efficiency.  The Professional Series Transformers will take your home's 120 voltage and convert it safely to between 12 voltage to 15 voltage. On top of that, the transformers have a high-efficiency toroid and coil configuration.  As a result, you will be pleased with the benefits of outdoor lighting without a dramatic increase in your energy bill.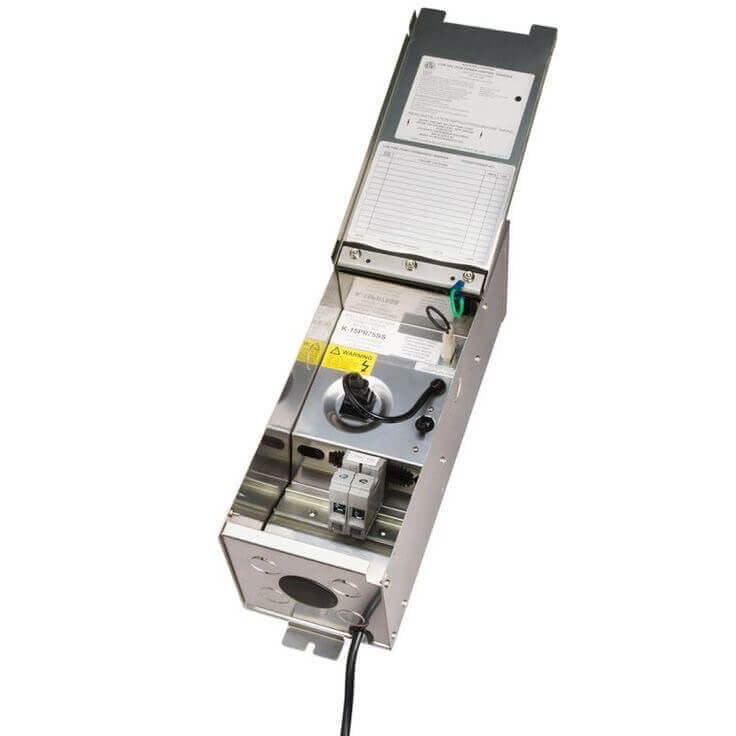 Outdoor Landscape Lighting Company Service Area
Houston Landscape Pros is an outdoor lighting company in Houston, TX. For landscape lighting installations in Houston, we do free on-site consultations by appointment only. We can send a lighting contractor to your home, and one of our representatives will help you with landscape lighting ideas. Please visit our quote form page or call us at (713)396-3320. Whether you want landscape tree lighting or front and back yard lighting, we can make any outdoor lighting idea become a reality.