Landscape Flagstone Pavers
Houston Landscape Pros offers all types of pavers such as landscape flagstone pavers for your landscaping beds with a variety of color and style.
Landscape pavers are "hardscaping," and it refers to the paved areas such as sidewalks, patios, retaining walls, and bed borders of your landscaping installation. Based on your preference, we provide brick, concrete, or natural flagstone pavers.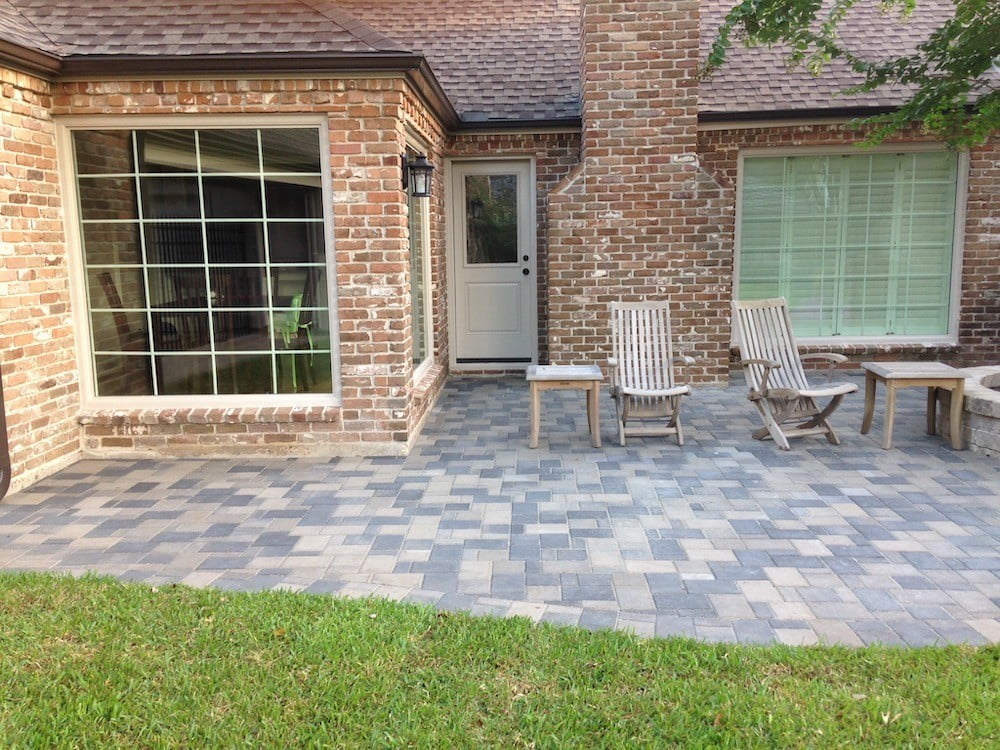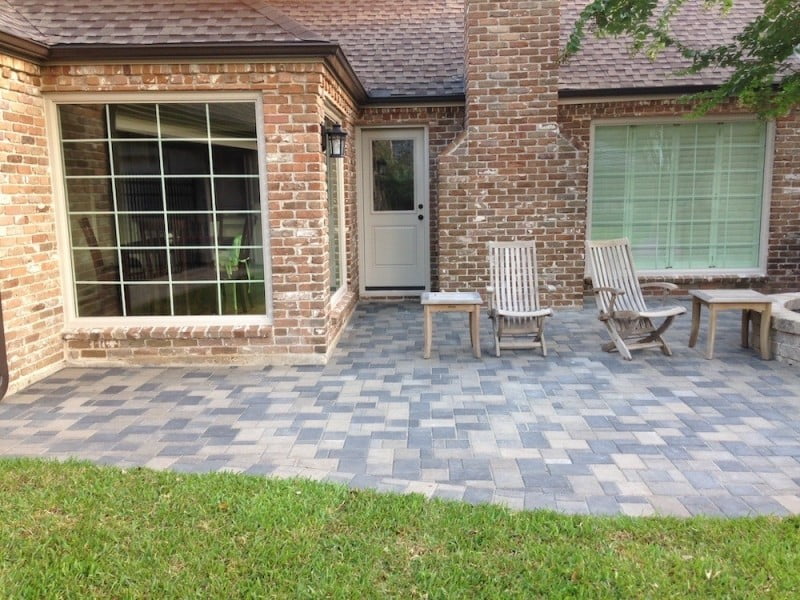 Are there any areas in your backyard that is a waste of space?
Well, if that is the case, you are in luck, Houston Landscape Pros can transform that space into an area of fun and entertainment! With a bit of natural flagstone, we alter any space in your backyard into a beautiful flagstone pavers patio. It will add outdoor landscaping living aesthetics and boost the value of your home. Pavers can also enhance your front yard or backyard landscaping in multiple ways. For instance, garden bed edging, patio, outdoor kitchen, pool deck area, and flooring, path walkways, and much more. To sum up, adding pavers to your front yard or backyard landscape will only improve your home in the long run.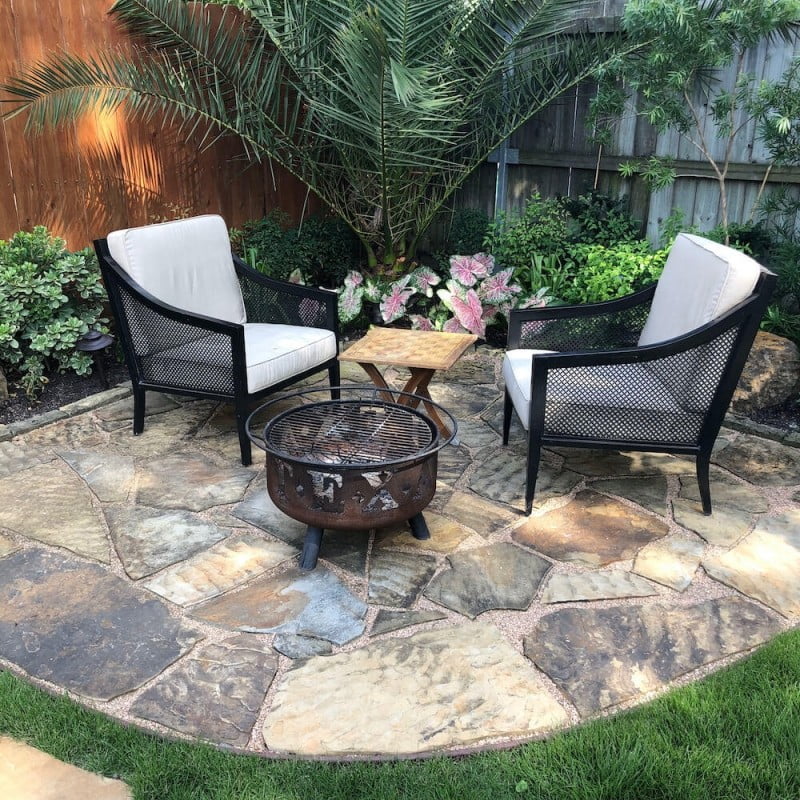 Natural Flagstone Pavers Patio
Backyard Landscaping Flagstone Patio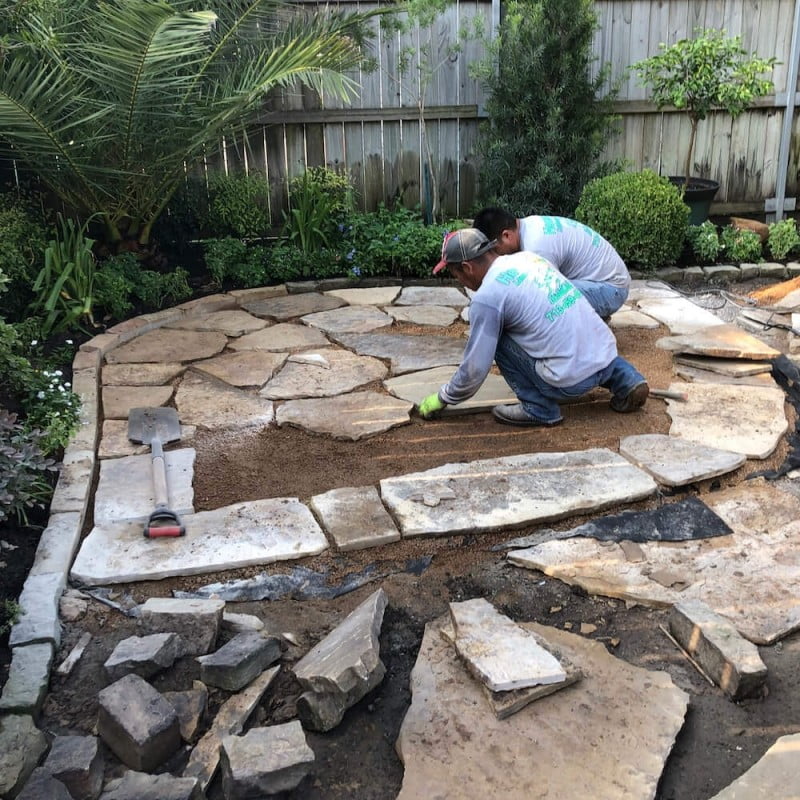 Landscaping Paver Walkways
On full backyard landscaping installations, walkways can be part of the complete landscape design. When done correctly, a path walkway will enhance the look of the landscape. Whether it is your for front yard entry or the side yard of the house, we can help you achieve the style or functionality you are looking in the paver walkways. Below are a few examples of walkways using a variety of pavers and garden materials such as dwarf mondo grass to river rock. We install natural landscape flagstone pavers to a custom concrete garden path. Some of the images illustrated below are from pavers manufactured by Pavestone. We also install pavers from other manufacturers sold in Houston, Texas. For more questions call us or feel free to fill out a free online landscape quote form.
Landscape Edging / Border Pavers
Pavers are often used to define landscape beds. They also help prevent soil erosion from rain. There are a wide variety of material options including natural stone, concrete and brick. When deciding on the use of landscape paver edging, our recommendations will be based on the overall landscape design of your home. We will consider functionality and aesthetics. As a rule of thumb, the landscape edging should be of similar material as used on your paver walkways or patio pavers. This will help maintain the overall look of your hardscape design.
Retaining walls serve many purposes, from protecting areas of the property and sliding soil to holding a foundation in place. They can also be used to add surface area to property boundaries. Also, because retaining walls are often one of the most visible elements of a home's exterior landscaping, most homeowners want them to be as beautiful as they are functional. Luckily, there are several types of materials available, making it easy to get the job done for even the tightest budget.
Keep in mind that landscape drainage is incredibly essential in some cases when building a paver retaining wall drainage.
A properly designed and professionally installed landscape paver patio is one of the best things you can add to your home to extend your outdoor living space. However, creating a perfect patio that is both beautiful and functional requires careful planning and preparation. One thing Houston Landscape Pros does when coming out to give you a proposal is that we look to see if you need landscape drainage or just level and grade before the patio installation.
We offer various pavers for your patio. When it comes to natural flagstone, each stone has organic qualities, texture, color, and uneven size and shape. Because flagstone is expensive, many homeowners choose to use it in conjunction with other materials such as concrete, bricks, or manufactured pavers. Having said that, we offer a modern concrete paver square pad for your patio. Whether you are looking at adding different elements in combination with gravel, pea gravel, washed limestone, black star gravel, grass, and a hardy ground cover can use between the stones. For more patio pavers ideas visit our gallery page.