Outdoor Lighting Features
Even though there are many types of outdoor landscape lighting manufacturers, Houston Landscape Pros only use Kichler landscape outdoor lighting because they are a leader in Advance LED outdoor lighting. In addition, we use Kichler because their products are reliable, easy to maintain, and save our customers money in the long haul.
Landscape Lighting LED Fixtures
Kichler designs their LED fixtures in such a way that they use 75% less electricity than any other standard lighting fixture. As a result, you are allowed to enjoy a well-lit outdoor living at home without seeing your electricity bill skyrocket. Best of all, because of Kichler's superior reliability, you can rest assured that your landscape lighting will last for a very long time saving you money by removing the hassle of always fixing nonworking fixtures.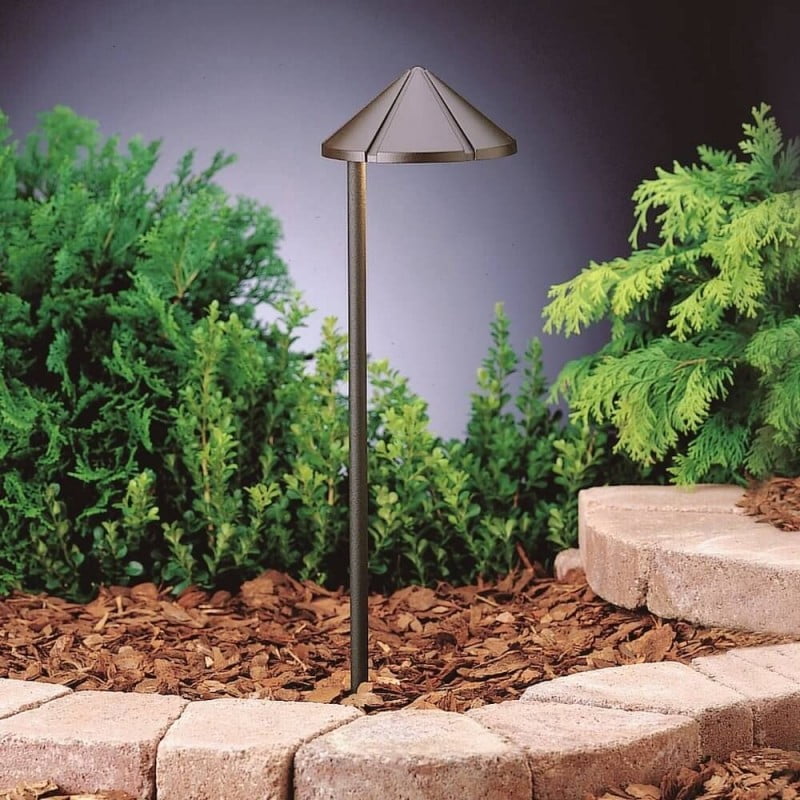 12 V Path & Spread Integrated LED
Path & Spread Integrated LED Use
Houston Landscape Pros offers a wide selection on path and spread outdoor lighting decorative fixtures and finishes options. However, it adds architectural beauty for any home style, while adding essential light around walkways, entryways, patio, and more.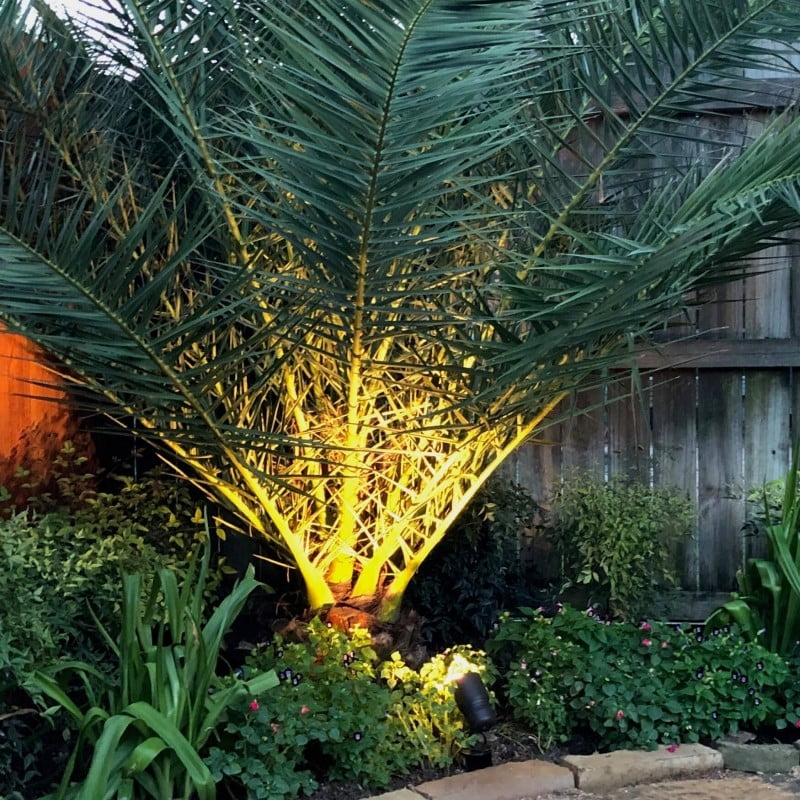 12V Accent Integrated LED
Innovation Ahead of Competition
Other lighting companies do not invest in the development of new products; therefore, they are always behind when it comes to new products. For example, Kichler has lighting fixtures that come with three-lumen options that are simple to adjust. This means that one fixture can easily be adjusted from low to medium to high lighting. That is important because as plants grow, so does the need for more light to compensate for the growth of the plant. With the choice of the three-lumen fixture, you can make adjustments as plant material grows without the need to switch to another fixture every time.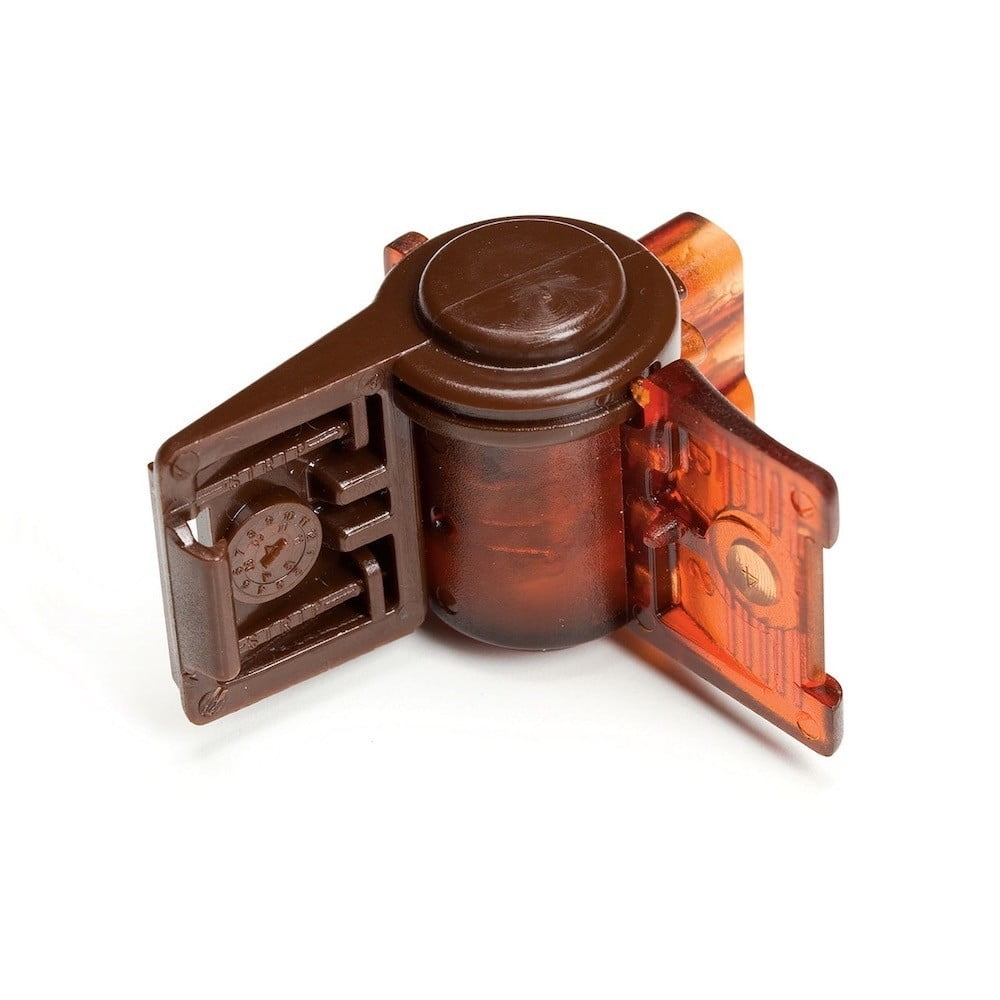 We use Kichler's high-end pro series wire connector. The connectors are of a hardy silicone-filled wire connect that has proven itself to be a reliable, outdoor-quality connection. It has the critical features needed to be long-lasting, including moisture protection and wire restraint. That is very important since this will be underground.
Landscape Lighting Low-Voltage Transformer
For outdoor lighting, low-voltage is in high demand in the market due to energy efficiency. The Professional Series Transformers take your home's 120 voltage and converts it safely from 12 voltage to 15 voltage. On top of that, the transformers have a high-efficiency toroid and coil configuration. As a result, you will be pleased with the benefits of outdoor lighting without a dramatic increase in your energy bill. The low-voltage lighting is also proven to last longer than regular voltage lighting, which means your lighting system will be reliable.