In the reading below you will find some interesting landscape lighting-FAQ and why Houston Landscape Pros is the company for you! Why go without landscape light when you can have it do professionally install in no time without the hassle. Contact us today!
Why hire a Professional Landscape Lighting Contractor?
You might think that outdoor lighting is a DIY kind of project. However, there are several important reasons why you should hire a professional. Only a landscape lighting contractor install top-quality commercial grade landscape lighting at an affordable price. Commercial-grade lighting means that your home will get all the advanced lighting technology mentioned. Above that included the best lighting fixtures and the accompanying pro-series wire connectors. Secondly, a qualified landscaper will set up the proper lighting design for the landscaping of your property. Outdoor lighting can be installed before, during, or after a landscape installation. A train landscaper will have the kind of plants in your landscape in mind when setting up the height of the fixtures. Therefore, the distance of the lighting stems from the plants in a landscape bed. Training and experience will save you in the long-run by providing a properly installed, best-quality landscape lighting system.
Landscape Lighting Benefits
The most common question to answer is: "how will outdoor lighting increase the enjoyment of a home?" Professional landscape outdoor lighting will not only add curb appeal when the day turns to night, but it will also extend your outdoor living space by making it more inviting. Most entertaining occurs at night, so you want it to be safe and welcoming for your guests. Outdoor lighting can enhance the ambiance of your outdoor space, whether the occasion is a romantic evening on the patio, a backyard barbecue, or a graduation party. With so many activities happening at night, investing in landscape path lighting will keep your family and friends safe from tripping on a dark walkway or steps. Another benefit of outdoor lighting besides enjoyment is protection. A well-lit home will increase safety by decreasing the chances of a break-in.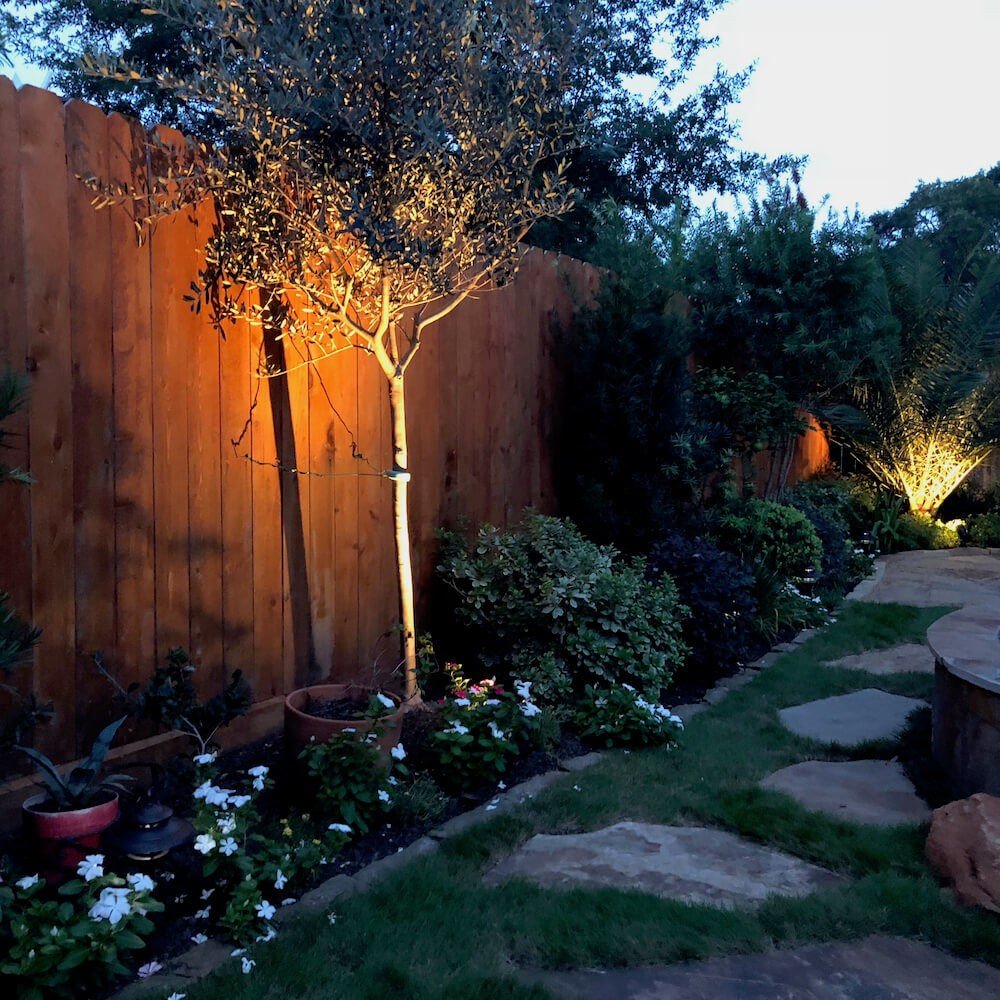 Landscape Lighting benefits the backyard walkway for safety.
Other Benefits to Outdoor lighting
However, you might be wondering to yourself, "how will landscaping lighting boost the property value of my house?" Many studies have shown that a good landscape design paired with outdoor lighting can increase property value as much as 20%. Outdoor lighting will boost the property value of any home because curb appeal goes hand in hand with property value. Thus, landscape lighting is a worthy investment for your home.
Common Outdoor Lighting Problems
Houston Landscape Pros only uses the best products for our clients. The reason we use Kichler light product has tested against common problems that arise with outdoor lighting. Throughout the years and in present times, we have found clients asking us to replace their outdoor landscape lighting. We have noticed that 90% of failures in landscape lighting happens within the lighting fixture itself. Another problem is the wire connections to the outdoor lighting fixture. Issues in the lighting fixture, occur due to moisture infiltrating the electronics components, which permanently damages the wires, which results in a loss of the lighting fixture. Problems in the wire connections happen when the wrong wire connectors installed. It causes moisture to penetrate the stripped wires and shorts the circuit.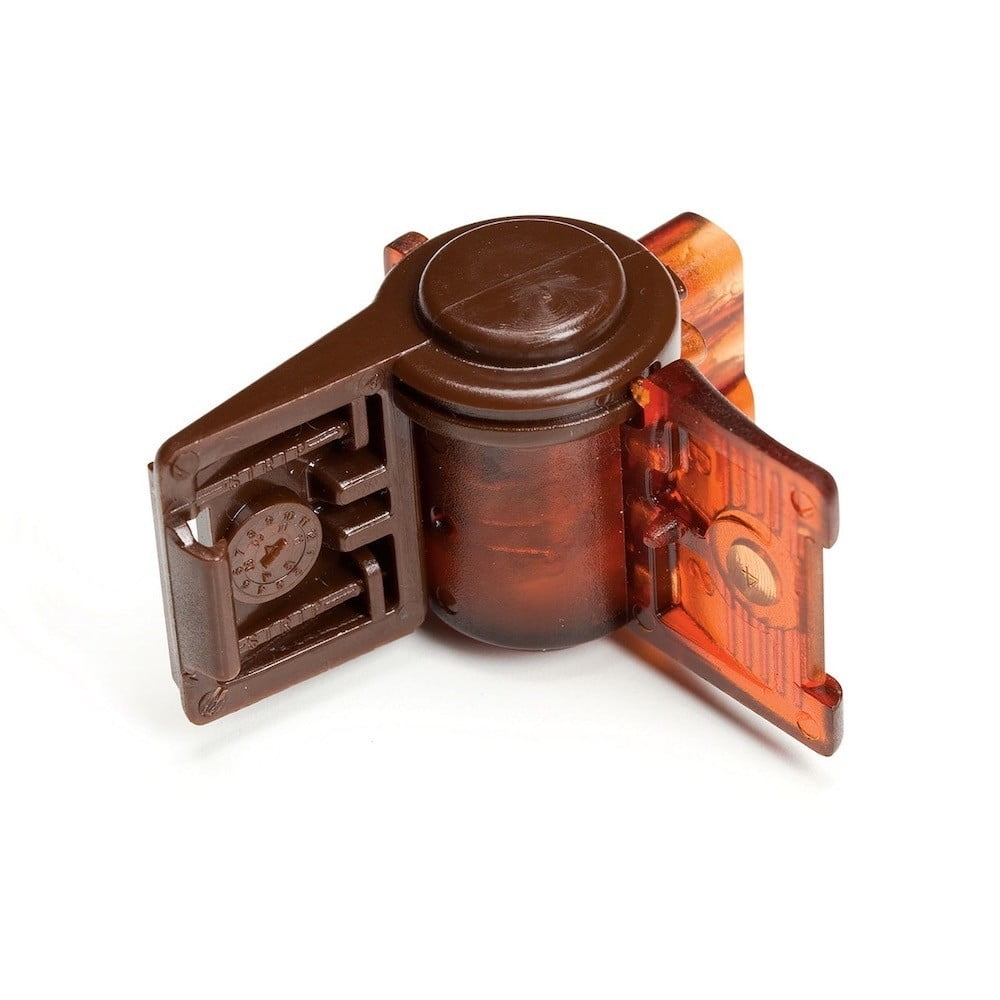 We have learned that customers understandably get very frustrated with the fact that they have spent much money on outdoor landscape lighting and come home late at night to see one or several of the lighting fixtures not working. To avoid these problems, we only use Kichler outdoor lighting because they have been tested time and time again to be the leading light manufactures with the best quality products. Houston Landscape Pros would be glad to help you with Free on-site consultation. You can start by filling out a free landscape lighting quote form!
Landscape Lighting Warranty
Because Houston Landscape Pros uphold ourselves to the highest level of customer satisfaction, we offer a 3-year warranty that covers everything from the fixture to the installation. The warranty is in our service agreement. Kichler outdoor lighting also provides limited warranty depending on the product. For more question, please call us at 713-396-3320 to speak to one of our team representatives.
How much does outdoor lighting cost is the most landscape lighting-FAQ? After more than nine years in this business, we have found that our expenses that preserve the best quality ranges. It starts from $800.00 to $5,000.00 depending on the size of the property and how many lighting fixtures are wanted. We choose Kichler's commercial grade landscape lighting over everything else in the industry because of its guaranteed quality and warranty. If budget is an issue, we recommend starting with the area most important to you. Whether it's the front yard or the back yard landscape is your first choice. We recommend starting with 4 to 6 outdoor lighting fixtures and the transformer. If you anticipate more needing more accessories in the future, make sure to purchase a big enough transformer. We will gladly visit your home to determine the best lighting option for your landscape and your budget.