Houston Landscaper
Houston Landscape Pros is a local Houston landscaping, home improvement company. Transforming your outdoor living space is our specialty!
Landscape Drainage Specialist

Certified in Outdoor Lighting

Texas Licensed Irrigators

Landscaping Professionals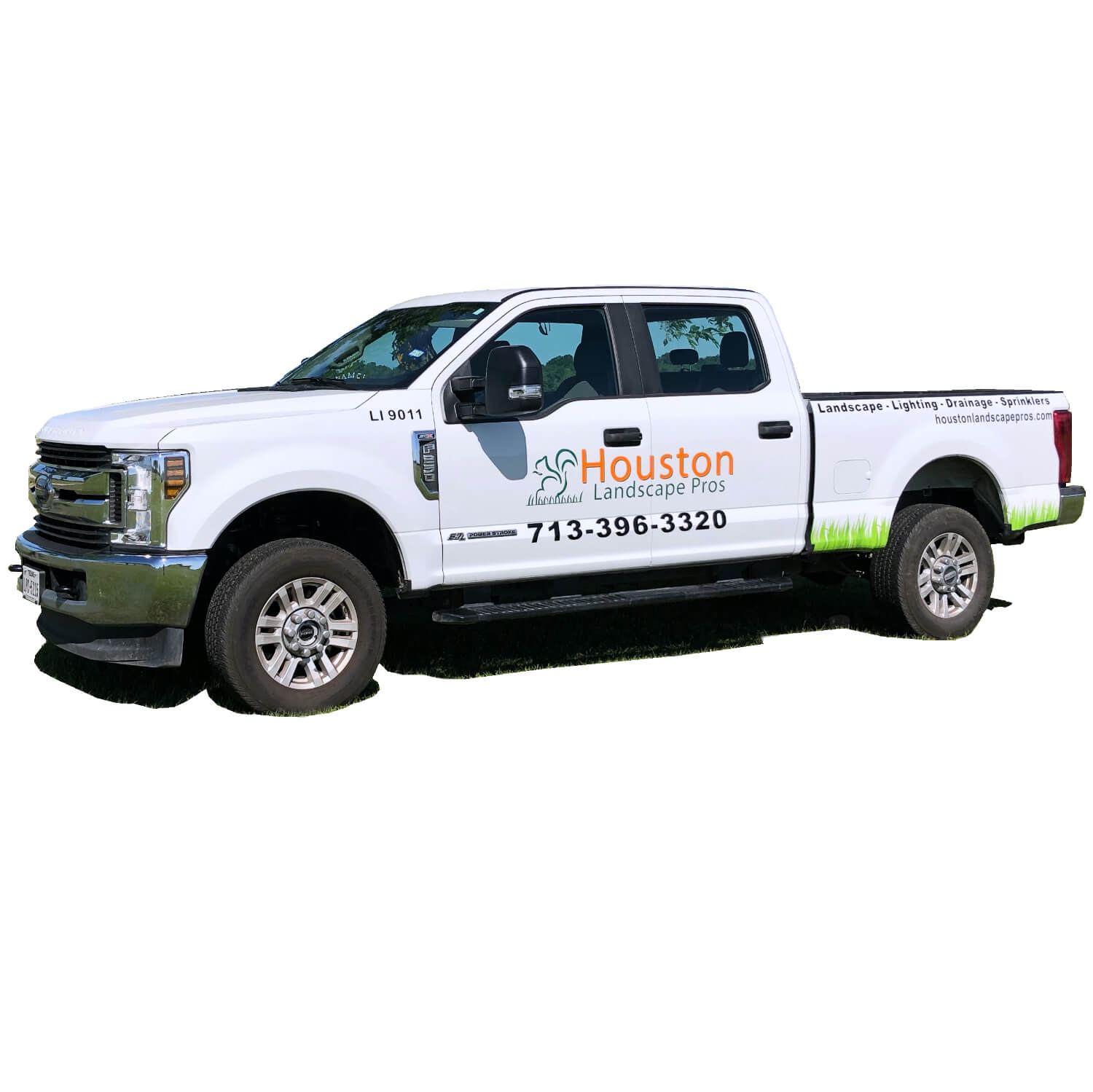 Houston Landscaping Services
Houston Landscape Pros is proud to introduce various landscaping services and solutions for residential and commercial properties. We are professional landscape contractors offering landscape drainage, outdoor lighting, lawn sprinkler system, and landscaping. Our landscape jobs are done right the first time and are complete with a high-quality finish. Without a doubt, we care for our customers and ensure that your property will be left clean and tidy after job completion.
Professional Landscaping Options
Professional Landscaping Company
Houston Landscape Pros has over 20 years of residential and commercial landscape installation experience in the Houston, TX area. Our landscaping company revives total back yard renovation! As you can see, we offer full landscaping services. That includes front yard and backyard landscaping. In particular, we provide landscape lighting package ranging from small to large. Point often overlooked, it can quickly upgrade your yard for night-time enjoyment.
Most important, we also install landscape drainage and underground sprinkler systems in a daily bases, year around. But that's not all! In that case, you are looking for  flagstone patio, tree trimming, tree removal services and fencing are other services we provide. On one hand, if you are looking to install  a garden fountains to create an exciting focal point. Houston Landscape Pros has a variety of fountains to mach you particular style.
Outdoor Landscape Lighting Solutions
We understand that you are unique, therefore, we tailor our outdoor landscape lighting designs for you. Without doubt, we using Kichler products because they are top of the line. In fact, we love the variety of products to choose from, so you can find the perfect fit for our style. Furthermore, these various styles create not just a lighting effect but one that's beautiful and captivating. As a matter of fact, we know it will be functional for years to come.
Landscape Drainage Solutions
There are three Landscape drainage solutions that Houston Landscape Pros recommends. For example, french drain system, catch basin drain system, and sump-pump drainage system are the best solutions. However, each storm drain system is different and used in unique situations. In other words, the french drain system is typically at the base of a foundation or edge of a structure. A point often overlooked is that, drainage is not just a want but a need. Most important, it is especial so that your home can avoid flooding. Therefore, let one of our professionals find what type of drainage solution would work best for your home.